The real costs of selling a home guide, Property sale tips, Sell your house online advice
The real costs of selling a home
24 Apr 2021
When it comes to selling your home your first thoughts are probably what asking price should I set and how much will the estate agent fees be. Whilst these are both important things to consider, there are actually a number of costs you need to take into account when it comes to selling your home to make sure you leave yourself with enough money left over to make the sale worthwhile, whether it is to free up some capital or allow you to upsize and buy your next dream property.
With the average cost of selling a property in the UK coming in at a hefty 2% of the total property price, we consider all of the costs associated with selling your home below.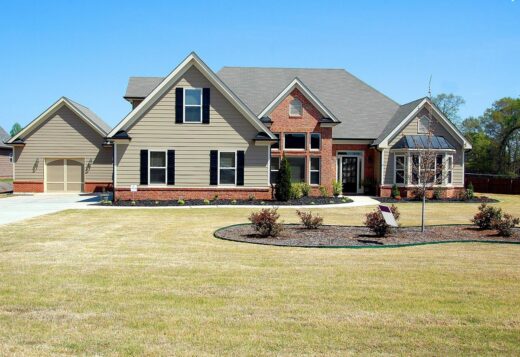 The real costs of selling a home guide
Estate Agent Fees
The fee for selling your home with a high street estate agent is generally the costliest aspect of moving home, and usually in the region of 1.5% of the total property price. However, fees can range from 0.75-3% depending on the type of contract you sign up to and unless you have signed a no sale, no fee contract it can still cost you money if an agent is unsuccessful in selling your property.
Whilst it is possible to sell your home yourself without an estate agent's input, you are likely to have an extremely limited reach in terms of potential buyers and the big online property portals like Zoopla, Rightmove and On the Market do not take listings from individual vendors.
For those happy to put in more of their own time and effort for the benefit of a significant cost saving, online and hybrid agents offer a fixed fee approach of around £999-£1999 that includes services such as in person valuations, photographs, creation of listings, hosted viewings and support with buyer negotiations. Online only agents can be cheaper still, with some offering a basic fee of as little as £99.00 if you undertake most of the leg work yourself, or a free of charge estate agency service with costs recouped via optional extras.
Solicitor Fees
A solicitor or conveyancer is required for the legal transfer of property ownership from you to your buyer. Depending on the size and value of the property you are selling and the complexity of the sale, their fee will vary. Some solicitors and conveyancers will charge a fixed fee whilst others will charge a percentage of the total property value.
Depending on the complexity of the sale, expect to pay in the region of £400 – 1,500, but if you are also in the process of buying a property at the same time then it makes sense to have the same solicitor or conveyancer manage that purchase on your behalf and negotiate a payment for the two transactions. For the sale of leasehold properties there is also likely to be an additional cost (in the region of £100-300) for the lease to be reviewed and other associated legal admin. Regardless of the type of property, you will also need to pay smaller, one-off fees for administrative costs such as a copy of the title deeds to your property from the Land Registry, a money-laundering check of your buyers and the bank fee for transferring the purchase price of your property.
Many estate agents, whether high street, hybrid or online only can recommend conveyancers which can save you valuable time trying to find one. However, it is worth noting that many agents will also receive a referral fee so they may not be entirely impartial, and you may be able to find a solicitor or conveyancer offering more cost-effective fees if you do so yourself.
Remortgaging
If you are selling a property with an outstanding mortgage to provide funds towards the purchase of another property, you can 'port' (move) the existing mortgage to the new property fairly easily if the new property is of similar or lesser value than the original property. This will generally just involve the cost of a valuation and an affordability assessment.
If the property you are buying is significantly more expensive, it is likely that you will need to borrow more money which becomes more costly to arrange. As such, you may need to remortgage instead, which can result in an arrangement and/or exit fee plus early repayment charges (typically 1-5% of the remaining mortgage balance on the existing property). It isn't all bad news though.
If you decide to remortgage to move to a new house, you may end up saving yourself more money in the long run. Particularly if you are coming to the end of a favourable fixed rate repayment period and are about to switch to a more expensive standard variable rate. As with all instances of remortgaging, it is always best to speak to a mortgage broker to help you find the best option for your personal circumstances.
Additional costs for selling a buy-to-let property or second home
When it comes to selling a buy-to-let property or second home, there will also be additional costs to factor in.
Firstly, if you have an outstanding buy-to-let mortgage you will need to factor in any early repayment charges which can be considerable on a fixed-rate buy-to-let mortgage if you decide to sell before the end of the fixed rate period. This may mean holding fire for another year or two before you sell the property makes more financial sense.
You will also need to speak to any existing tenants for a buy-to-let property to see if they wish to either buy the property themselves or stay on in the property after you sell, meaning you will need to market the property as a tenanted buy-to-let property rather than a vacant property.
Whilst you may make a better return selling a vacant property, you need to ensure you follow the correct protocol for serving notice to your existing tenants, particularly if you plan to conduct viewings whilst your tenants still live in the property since you will want it presented in the best possible light! If you need to sell the property before the end of the tenancy period, you may also need to compensate your tenants financially for them to agree to vacate sooner than planned. You will also need to factor in the costs of any maintenance to refresh the property prior to sale and any shortfall in rental income if the property is vacant for a period of time before you secure a sale.
On the flip side, if you are selling a buy-to-let property with tenants in situ this will include extra administration (and associated costs) since you will need to provide all of the relevant documentation such as the tenancy agreement, Right to Rent information for your tenants (who will also need to undertake the reference check process again) and the relevant health and safety information such as gas safety certificates. Your tenant's deposit also needs to be transferred to the new landlord via whichever tenancy deposit scheme you have used.
When you sell a buy-to-let property or second home you are also subject to Capital Gains Tax, which is a hefty fee of between 18%-28% on any profits above £12,300 (£24,600 if the property is jointly owned by a couple) once you have deducted any other costs associated with selling the property, the original purchase or any improvements you have made during your ownership. If you have incurred any losses selling assets such as other properties, you can use these loses to increase your capital gains tax-free allowance when it comes to selling your current property.
Energy performance certificate
An energy performance certificate (EPC) documents the estimated energy efficiency of your property and its CO2 impact. If you are selling (or renting) a residential property in the UK, it is a legal requirement to provide an EPC dated within the last 10 years. Since April 2020, all rental properties must have an energy efficiency rating of E or above regardless of whether they house new or existing tenants so the EPC rating can be a big factor in properties marketed for buy-to-let buyers and/or with existing tenants in situ.
If you do not have an up to date EPC, this can cost around £75-120 depending on the size of your home and must be completed by a qualified assessor. You can find out via the Ministry of Housing, Communities and Local Government website if there is already a valid certificate for your home.
Home Report (Scotland only)
When selling a property in Scotland, the vendor must provide a Home Report before putting their home on the market. This can cost from £100-1000+VAT depending on the size and age of the property. The EPC also needs to be on display within the property.
In England and Wales, the home report – also known as a house survey – is arranged at the cost of the buyer. However, the home report may throw up issues which need to be rectified by the vendor at their cost before the sale is completed. Alternatively, the originally agreed offer price may need to be renegotiated. Either way, this could cost you money and/or time if you need to undertake any maintenance issues yourself before the sale, so always be transparent about any potential defects or issues with the property that will come to light in a survey.
Removal company
For your buyer to move in, you will need to move out! Unless you have a spare HGV van and access to some muscle, the chances are you will need to find a removals company, or at the very least hire a man and a van, so don't forget to factor in this cost.
Whilst there are additional fees for moving high value or heavy items like grand pianos and freestanding baths or assistance with packing or cleaning the property after you move, you should generally expect to pay around £1,200 for removals from a typical three-bedroom home to a new property within 50 miles. However, costs can range dramatically from around £250-£4,000 depending on property type, location and distance and don't forget to factor in the 20% for VAT as well since not all companies will include this in their initial quote.
A good tip for negotiating your removals fee would be to avoid peak moving times (Fridays, weekends and the summer holidays) to see if this will also shave a bit off your bill.
Comments on this guide to Real costs of selling a home article are welcome.
Buying Property
Buying Property Posts
How to present your house to potential buyers
Design elements to look for when buying a house
Mistakes to look out for when buying a new build home
Building Articles
Residential Architecture
Comments / photos for the Real costs of selling a home advice page welcome