Consider this when choosing a tile size, Tiling guide, Building floor design tips, Flooring advice
Consider this when choosing a tile size: tiling tips
15 Oct 2021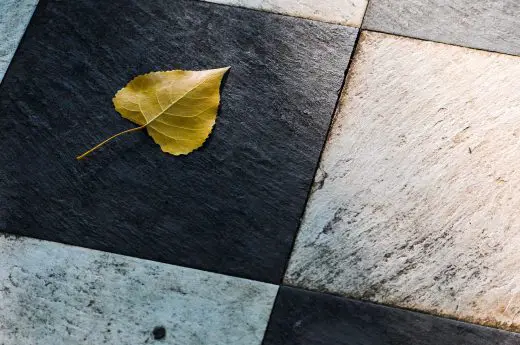 Different tile sizes will affect the overall aesthetic of how your room will look at the end. For example, larger tiles will make a room look bigger rather than smaller. So it's important to know how and when to use different tile sizes. Here are a few common questions and some tips on how to choose tile sizes.
1. What is the difference between tile size and tile thickness
Tile size is the number of tiles it takes to cover one square foot, and tile thickness is the height of that tile. If a person had a space that they needed to cover with 250 square feet of tile, then they would need to purchase 50 boxes containing 25 tiles each. The way to calculate for this type of measurement is as follows:
Total Square Feet / Number of Boxes x Number of Tiles in Each Box = Total Tile Count
Examples Example 1: A room that measures 10ft by 10ft needs 100 tiles total, so you would need 10 boxes containing 10 tiles each.
Example 2: A room measuring 20ft by 30ft would need 300 total tiles so you would need 30 boxes.
2. How do you know which type of tile size to use in your home
The first consideration is whether you're using floor, wall or both-or-tile size; this will depend on what kind of area you're going to use the tile for. For example, a patio would be better suited with a large floor-size tile while a countertop would be better suited with a small wall-size tile.
The second consideration is what kind of venue you want to create – if you want people to feel queasy and uncomfortable, using smaller tiles will do that while using larger tiles will have the opposite effect.
The third consideration is how much money you want to spend on flooring. Because tile size can affect other aspects of your living space, it may be better for you to start with a medium sized tile and work your way up or down from there depending on your tastes.
3. How tile sizes affect your room
There are many different types of tile sizes that you can choose from. For example, 200×200, 400×400, and 100×100 just to name a few. Depending on the type of tile size you would like to use, it's important to know what space it will be going in and what you want the overall effect of the room to be.
For example, if you want a room with a larger look to it rather than a smaller one, larger tile sizes work well for this task. (600×600 tiles and above)
It's important to understand that the size of the tile will affect the space you are trying to cover. For example, using a large floor-size tile in a bathroom or kitchen area will make it appear smaller while using a small wall-size tile in this case will make it appear bigger.
We hope that this article was able to help you decide what type of tile would be best suited for your home and how it might look in the space. If you need any further information, it's best to always go to a tile showroom and get help from tile experts to assist you!
Comments on this Consider this when choosing a tile size article are welcome.
Building Articles
Residential Architecture
Tiles and Tiling Design
Tiles Posts
Learning new skills as professional tiler
What are the latest tile trends
How to create a showroom tile display that sells
Comments / photos for the What to consider when choosing a tile siz advicee page welcome