Are Smart Burglar Alarms Worth It, Building security system tips, Safe home monior advice
Are Smart Burglar Alarms Worth It?
15 Oct 2021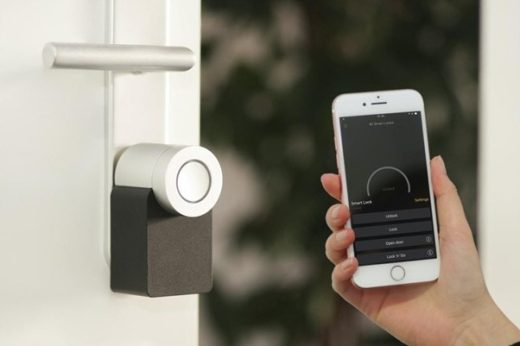 Having a smart alarm system in your home is one way to protect what matters most to you. More than 9.73 million dwellings in the UK have experienced break-ins, burglaries, or attempted break-ins. Investing in a reliable home alarm can deter burglars from attempting to break into your home, as well as notify you and the authorities if there's a break-in.
Smart security systems combine many of the features of a regular burglar alarm with the ability to control, monitor, and interact with your house from a mobile device, anywhere at any given time.
So is this technology worth the money? Read on to find out more about smart home security systems and whether a smart alarm is a right fit for you.
Are Smart Burglar Alarms Worth It for your House?
What is a smart security system?
We refer to a smart security system as a set of interlinked security devices, which normally include a combination of a siren, hub, motion detectors, and contact sensors that detect any trespasser trying to get into your property.
Some smart security systems also sync up with other smart devices, such as smart locks, wireless surveillance cameras, and voice-controlled gadgets, such as Amazon Echo. Every smart home security system is managed by a central internet-connected "hub," which wirelessly links to and communicates with other system and application components.
That allows homeowners to easily monitor, receive alerts when the alarm is triggered and take on the action using only the smartphone.
Some allegedly smart alarm systems are actually wireless surveillance systems with extra functionality which means they can help you keep a visual eye on your house but can't compete with a dedicated alarm system.
What are some security features to consider?
Multiple logins – All smart alarms operate through apps which means multiple people can use it once to control the alarm.
Outdoor sounder- this system activates a visual deterrent to help deter the thieves from attempting to breach your house. However, some smart security systems do not come with an external box/sounder, or you have to purchase one at an additional cost.
Device compatibility- as with everything tech today, some devices only work gadgets made by the same producer, while others will work flawlessly with other brands.
IFTTT – If this, then that, is a software platform that allows users to connect devices and make them work together, such as based on usual routines.
Software updates- Updates add new features, maintain the product, and give protection against hackers. The thing is, not all producers are upfront with how long they will offer software updates to products.
Which security systems are best for your type of home?
Picking the best home security for you – whether that's smart motion detection sensors, door, and window opening sensors, a security alarm, security cameras, or other smart security devices – the first questions are simple and straightforward. Is your home an apartment or a house? Is it wireless or wired home security system you're looking for?
As any homeowner, you have the right to install a security system in and around your home to bring you total peace of mind. That includes:
Smart security camera to monitor the limits of your property, as well as the dwelling's different entry points and inside the home itself. That also means you will need to record footage of your private property only. In case you break the premises of your property, you will need to comply with data protection laws.
Window and door opening sensors suspicious activity around the vulnerable entry points of your home. These smart sensors are especially effective if you have large ground floor windows, skylights, or garden doors that could be used as entry points.
Smart video doorbells allow for more control over the access points of your house.
You can monitor every entry point within your property using the smart video function and talk to whoever's on the doorstep before letting them in. The latest facial recognition technology makes these a reliable home security option.
How Do I Know If Smart Burglar Alarms are Safe to Use?
All smart alarm systems rely to an extent on your internet connection to operate, so if you have connectivity issues, your alarm could have issues too. However, top-quality alarms will function effectively as an alarm eve without a proper internet connection.
The detectors and sensors will remain active, and the alarm will sound as normal. You won't receive notifications to your device, but the app will catch up with trigger notifications once the internet connection is back.
A key advantage of a smart burglar alarm is flexibility. It allows you to control it via an app on your mobile devices, rather than needing to go to the nearest desktop or remember where you left a control key.
Top-quality alarms allow you to have multiple individuals logged into the app at the same time. This means you, your spouse, and your kids can all access the alarm from the comfort of your own devices if required, even at the same time.
Some alarms allow users to set up guest accounts, such as having a family visit over the weekend and trusting a person with a temporary PIN to disarm and arm the alarm.
If you're planning to sell your house and just installed a burglar alarm in your home, you may want to pass it on to the new homeowner when you sell the property.
Believe it or not, a reliable alarm system can work wonders for your marketing needs, but the fact that is that some systems are less than simple to pass on to a new owner.
If you're not sure how to start optimizing your home security, you could start with a smart security alarm, then add smart security cameras, motion detectors, door, and window opening sensors whenever you live. Given that you choose compatible devices and install them properly, you will be able to customize your own interconnected, totally smart security system for your house.
Comments on this Are Smart Burglar Alarms Worth It? article are welcome.
Building
Residential Architecture Articles
Home Security
Building Security Posts
How to add extra privacy to your home
How to protect your home from burglary
Boost the Security of Your Home
Comments / photos for the Are smart burglar alarms worth it? page welcome.