Guide to What to Check Before Buying Your New Home? House Buying Advice, Online Help
What to Check Before Finalizing Your New Home?
12 Jan 2021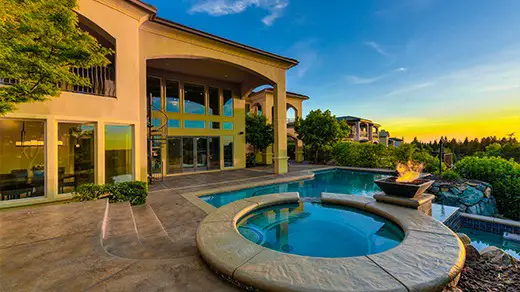 Moving is a big decision for any person. But moving into the wrong house can make your life a hell of an inconvenience! It's important to get a home suitable for your needs like finding good schools nearby for children, parks and recreational centers are essential if you have elderly parents, vegetable and fruit market, place of worship, etc.
People generally remember to investigate these aspects, but they forget to inspect the home they will be purchasing/renting before moving in, which is most important of all. Not only will you have to spend a lot of money for buying the home or paying a lump sum security deposit, but you will also have to spend on shifting your household goods from the old house to the new one. One of the easiest ways to save money on your shifting is by hiring affordable relocation services in Bangalore (or any other area) who have the necessary experience and skill to pack and move your goods with maximum safety and in minimum time.
And, to make sure you don't let the money spent on your new home go down the drain, it's always a good idea to first inspect the house properly. Look out for basic amenities beforehand and maintain a complete home inspection checklist which includes checking out the complete house structure, location, electrical fittings, and plumbing needs. Read below to know about what parts of the house you should check exactly to ensure the place is good enough for you and your family to live in.
Home Inspection Checklist
Surroundings of the Building
Before shifting to a new place, you should check out the building, locality, and surroundings' cleanliness. Look out for an area with hygienic conditions. Localities have a garbage bin, dump yard or overflowing sewer line near radiate germs, mosquitoes, and flies.
Age of the Building
Choosing a strongly constructed structure helps cope with the risk of its collapse. Opt for a newly constructed building or a building that isn't older than 15-20 years. Also, give preference to a gated community or a decent colony with a security guard for security reasons.
Available Carpet Area
Check the carpet area size of your accommodation to suit the needs of your family. For a large family, go for a flat with a minimum of 3-4 rooms and a hall. On the other hand, select a one-bedroom apartment for nuclear families is advised.
Residing Floor
If you are looking for a house in a flood-prone region, it's best to opt for a multi-story building or any floor except the ground floor. Residing on the ground floor is a risk as it could damage furniture if water enters the house. Further, it's also best to avoid choosing middle floors that don't receive direct sunlight or wind so as to avoid heat and have enough ventilation.
Inspect Walls, Ceilings, Floors
Soon after entering the apartment, start inspecting the walls and ceiling. Check if the walls are strong and well painted or that if the ceiling leaks. In case of holes, cracks or chipped portions are noticed anywhere, notify the landlord immediately to avoid unnecessary penalty. Also keep an eye out for cracks and damages on the floors.
Examine Doors and Windows
Examine the toughness of doors and windows thoroughly for security reasons. Make sure the windows and doors are able to shut and open without any problems. Also check whether the bolts, hinges, clips, latches and handles are intact in place or wobbly and fix them if need be.
Check Electrical Fittings
Checking out basic electric fittings before shifting is a compulsion. Observe the switchboard, sockets, and switches for cracks. Check for the proper working condition of all the electrical sockets in the house by plugging in a charger or a small lamp. Look out for the presence of fans, tube lights, and bulbs and make sure that the wiring is done, and the apartment has holders for bulbs.
Check Water Sources
Ensure that the house has a 24×7 borewell water supply and large tanks installed for water storage. Else, make a provision of huge barrels for water preservation to tackle irregular water supply. Also, check the source of drinking water as the absence of it would add to the expense of purchasing mineral water cans.
Inspect Plumbing & Water Leakage
Examine the kitchen taps, washroom shower, faucets, and flush to check if they leak and get them repaired before finalizing your deal. Inspect the water basins, sinks, showers, taps, etc. Check the pipeline used for drinking water, drainage, wastewater, and others for leaking and seepage problems.
Keep an Eye Out for Pests and Rodents
Check every nook and corner in the house for pests like cockroaches, lizards and rodents sneaking out from the burrows in the chipped flooring. Also, call pest control when needed. Fixing a mosquito net on the windows helps in eliminating mosquitoes.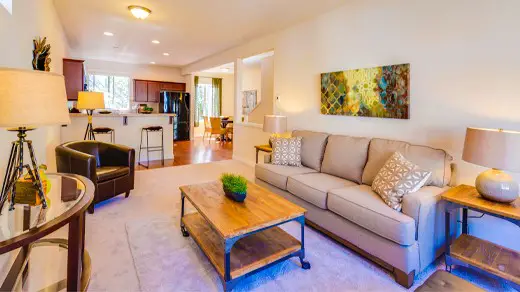 Beware of Building Restrictions
Certain housing societies and buildings don't allow pet-keeping, while others impose restrictions on families with children. Moreover, some landlords remain particular about family size and don't rent out to large families to stay.
Whenever you are planning to move into a new house, preparing and keeping a home inspection checklist, handy becomes greatly helpful. Your checklist will always remind you of the things to scrutinize to avoid relocation into a disfigured residence.
However, if you're resolute to shift into an old house, set a budget aside for painting and repairs. After finalizing the house of your dreams, talk to a packing and moving agency to help you move in smoothly. Then, negotiate the price according to the budget, pack up your bags and you are ready to go!
Comments on this guide to What to check before finalizing your new home? article are welcome.
Building Articles
Contemporary Architecture
Comments / photos for the What to check before finalizing your new home Advice page welcome