What Renovations Increase the Home Value the Most Guide, House Refurb Tips, Advice
What Renovations Increase the Home Value the Most?
4 August, 2020
For most people, renovations are not only for increasing the comfort of their house. Many people do renovations and home improvements to increase the value of their properties. If you have the same goal in mind, you'll want to get the most returns for your spendings. Why? While there are cost-efficient renovations, there are some that don't return as much value as you expected.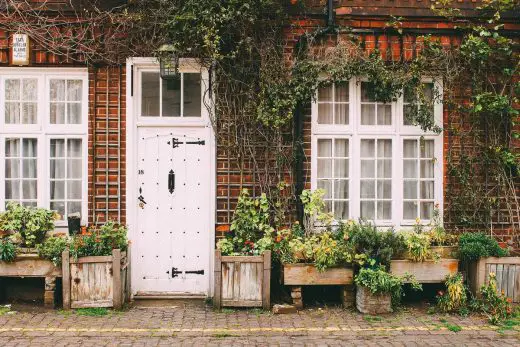 When deciding to renovate your home, what projects give you the most gains? In general, you'll want to prioritize small tasks that can affect the overall curb appeal of your home without spending too much. Some of these include painting the house, decluttering, and landscaping. There are also a few bigger projects that can increase value, such as garage renovation and conversion and home improvements with composite decking.
Repair and Paint Walls
One of the cheapest yet most important renovation tasks is fixing and painting the walls. Not only will it increase the curb appeal of your home, but a quality primer, paint, and finishing will make your walls more durable.
To do this, first clean and wash your walls to remove the dirt. Then, fill any gaps and holes with fillers. Then, apply the primer to the walls so as to make the paint more adhesive. Finally, start painting the walls using the right colours.
What colours should you use? It all depends on the room. Generally, you want to use a neutral shade for the majority of the house. You can use multiple colours as long as it ends up looking cohesive. For small rooms, use light colours to make it appear bigger. On the other hand, using dark colours will make rooms cosier.
Garage Renovation
Your garage is one of the rooms with the biggest potentials when it comes to increasing home value. In crowded and urban areas, a garage is a must. Due to the limited space and parking rules, many home buyers will look for a garage or space where they can park their cars. So a beautiful and well-designed garage will significantly increase interests when it comes to resale. The truth is, a well-built garage can increase your home value by 5%.
However, there are places where a garage is not a necessity, especially in the less crowded rural areas. In these places, you may want to consider transforming your garage into a different room, such as a recreational space.
Bathroom and Kitchen Remodeling
Most people say that the kitchen is the heart of the house. Likewise, the bathroom is as important as the kitchen. So doing renovation projects on these rooms can increase your home's curb appeal, thus raising the value of your property.
For the kitchen, minor remodelling such as reflooring, adding new energy-efficient appliances and replacing countertops and sinks and faucets can significantly add interest to your home. For bathrooms, touch-ups like adding safety, comfort, and decorations have significant effects as well. However, you'll want to make sure that you don't go overboard with the renovation.
Landscaping
Another excellent way to increase your home's curb appeal is to have a tidy and clean yard. So planting carefully-selected plants and flowers will increase the appeal of your home. Not only that, but you can also enjoy other benefits of nature. Some of these include resources from fruit-bearing trees and lower utility bills from tall, shady trees.
For landscaping, the first thing you'd want is a lush yard. It takes time and patience to achieve it, but it's all worth it. If you want less maintenance, you can decrease the size of the lawn by strategically placing stone paths and mulch patches.
Composite Deck Flooring
Aside from landscaping, another excellent way to increase your home's value is by home improvement with composite decking. More and more people prefer houses with an outdoor living space. So installing a composite deck will increase the appeal of your home.
You might think, why not use a wood deck instead? Why build a composite deck? While wood decks are cheaper, composite decking can last longer. It is also easier to maintain than traditional wooden decks. And most importantly, it doesn't have the issues of wood decks while maintaining its wood-like appearance.
Finding the Trend
There are many renovation tasks to choose from. Prioritize the ones that can increase the curb appeal of your home. To do this, you'll need to find out which are trending in your neighbourhood. You can also consult real estate experts for more detailed information. Regardless, make sure to do tasks with the maximum returns on investment.
Comments on this What Renovations Increase the Home Value the Most Guide article are welcome.
Property Articles
Home Value Posts
Ways to Increase your Home's Value
How Wall Art Can Boost Your Home Value
How a Bathroom Remodel Can Increase Your Home's Value
Comments / photos for the What Renovations Increase the Home Value the Most? page welcome