Scandinavia Design Guide, Nordic Architecture, North European Buildings
What is Scandinavia design?
19 May 2020
Scandinavia is made up of three northern European countries: Denmark, Norway, and Sweden. Although certain people are still incorrect to include Finland and Iceland in this description, they are not necessarily Scandi. However, along with the three Scandinavian countries, they are called Nordic nations.
Norway and Sweden dominate the Scandinavian Peninsula, with Denmark situated just south of Sweden, across the Kattegat Straits.
The first item that could come to mind when you hear "Scandinavian Décor" is the fashionable Swedish furniture shop Ikea. But Scandinavian interior design has more to say than just the big blue house and Scandinavian accessories. It consists of many cosy things that can make your home look very appealing.
Scandinavian Decor
While the furniture and accessories of Ikea are an excellent example of Scandinavian design, there is even more to this.
"Scandinavia" is the name for a Northeastern European region that includes Norway, Sweden, Finland, Denmark, Iceland, and the Faroe Islands.
Those Nordic countries are outstanding in innovation, design, and fashion. Scandinavian décor is a mixture of feature and design at its core. Scandinavian home design is meant to be minimalistic, but that doesn't mean it isn't beautiful. Scandinavian furniture is perhaps the most exquisite and exclusive you'll find in today's industry. They 're a beautiful mix of elegant as well as practical styles.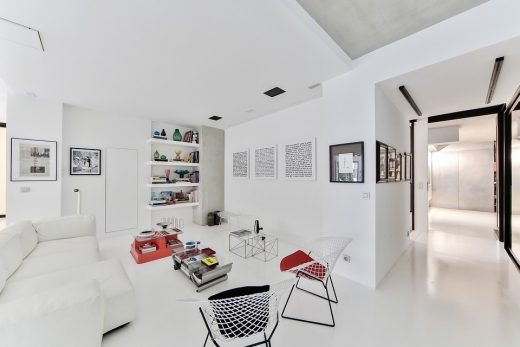 Design in Scandinavia
The modern approach to architecture is a blend of elegance, usability, and functionality. The versatility of the Bauhaus concept has been prominent in Scandinavian design for some time. The harsh climates of northern Europe, especially in the winter, have long inspired Scandinavians to prioritize usefulness and simplicity well above decoration. Check out this online scandinavian shop to find beautiful Nordic Homeware.
The development of a distinctly Scandinavian model of modernist architecture may have begun in the 40s, but it did not begin to take shape as an identifiable object until the early 1950s. The mid-century modern trend was heavily inspired by the emergence of Scandinavian architecture on the world stage in the early 50s. Many furniture configurations, including for smaller rooms, are uncluttered and clean, giving the whole room a comfortable, comfort feel called hygge in Danish.
One of the first significant moves in universal acceptance was the creation of the Lunning Award, better recognized as the Scandinavian Nobel Prize in Architecture. The competition was given to Frederik Lunning, a New York-based importer of Danish crafts. This was first won in 1951 and every year thereafter until 1970; shortly after, the award was created.
Gordon claimed the Scandinavian architecture was an alternative to Nazi-era fascism. This was dubbed 'social, human, simple, personal, and based on home and family, not the state.' In 1954, Gordon organized 'Art in Scandinavia,' a touring show of the most exquisite crafts sovereign nations had to give. The series has toured locations in the United States and Canada for three years.
Scandinavian Design in Interiors
At the end of Gordon's exhibition, the Scandinavian design was an internationally recognized commodity, one that had a particularly strong follow-up in the United States. Given its fading influence during the 1960s and 1980s. The insistence on sustainability in the 1990s and early 2000s introduced new life into the trend.
Rooms built in the Scandinavian style, as we know them today, seem to feature white walls that emphasize light, a neutral-heavy paint palette with colored bursts. Scandinavian style relies on natural products, such as wood and brick, a shortage of window and furniture treatments and simple, no-fuss arrangements that reflect an elegantly streamlined look.
You will observe bare wood floors and white painted brick walls in a Scandinavian-designed room, which adds rough texture while maximizing the flow of light through large windows.
Scandinavian Design in Furniture
Besides influencing the way we build our spaces, Scandinavian design is known for its many contributions to the design of furniture, which may turn out to be its most lasting legacy. After all, few American homes have been finished without a ride to Ikea. To this day, the effect of Finnish designer Alvar Aalto 's renowned curved wooden armchairs and Arne Jacobsen's Egg, Drop, and Swan chairs continue to be felt.
Main Elements of Scandinavian design:
Without sacrificing elegance, Scandinavian design is characterized by an emphasis on clean, precise lines, minimalism, and functionality. It first came to notice in the 1950s, roughly at the same time as modern American and European styles took hold. The lack of clutter is part of what makes it so aesthetically pleasing. You won't find any unnecessary things haunting Scandinavian-style rooms; instead, there is a place for each, and needless tchotchkes can be found nowhere.
And while it shares many elements with the mid-century modern, Scandinavian style favors bright, airy space. In contrast, MCM spaces tend to show darker colors and focus less on the light.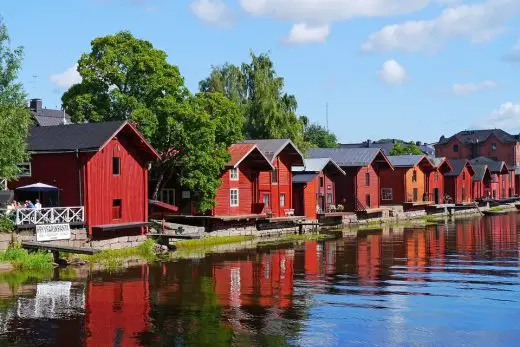 Scandinavian Colors?
Many Scandinavian colors, most prominently bright whites with black and tan highlights, depend heavily on neutrals. However, that's not to suggest the style is entirely colorless, Except that the overall spaces look monochromatic, with hues as accented pieces falling into effect.
Shades such as blush and gray-blue are among the most commonly used when it comes to color, according to Life in Norway. Maybe that is why we just can't seem to be quitting Millennial Pink? Warm tan tones are also popular in Scandi designs thanks to the reliance of the style on natural wood pieces and other colors inspired by nature, such as sage green pop up.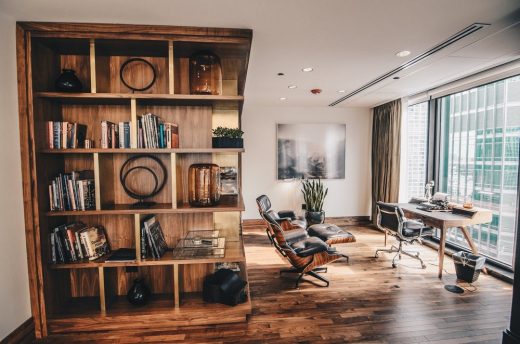 Why is Scandinavian Design so Popular?
Part of the charm resides in how this unique design style sounds aspirational. The uncluttered design and light evoke a feeling of peace that the everyday lives of so many people are lacking. The thought of heading to a home free of heavy furniture and debris after spending a long day at work sounds especially enticing.
What is Scandinavia design Conclusion
White walls, wooden floors, modern furnishings, and a lack of clutter — all of these elements describe a room using Scandinavian aesthetics. This type of design, more than just furniture you buy from Ikea, originated in the mid-1950s in the Nordic countries and remained one of the world's preeminent interior styles. With the contributions of talented Scandinavian artists, this look evolved
Comments on this guide to What is Scandinavia design article are welcome.
Residential Property Articles
Faroe Islands Architecture Designs
Cold War Museum at Nordjyllands Historiske Museum, Røde Møllevej 22, Skørping, Rold Forest, Jutland
Design: AART architects with SLA, Niras and Thøgersen & Stouby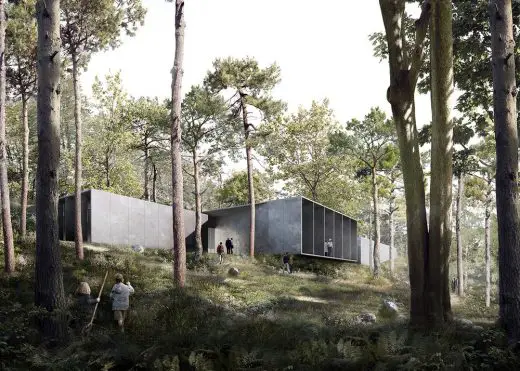 image courtesy of architects office
The Danish Cold War Museum in Rold Forest, Jutland
The New LEGO Group Campus, Billund, Jutland
Design: C.F. Møller Architects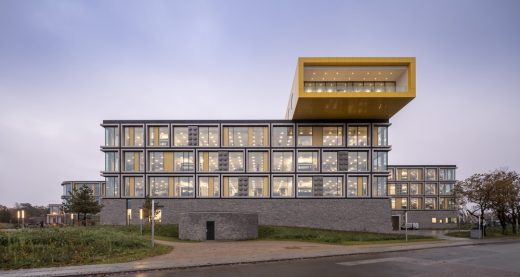 photograph © 2019 Adam Mørk
The New LEGO Group Campus in Billund
Comments / photos for the What is Scandinavia design Guide page welcome