What is lending software development tips, Property loan application guide, Real estate money app advice
What Is Lending Software Development?
30 March 2023
Traditional money lending is overwhelming and slow. To get a loan, a person will have to bury themself in paperwork and spend hours if not days waiting for the final decision. It's one of the main reasons lending services are becoming more popular each year. They are simple, intuitive, and quick. If you have an idea to create such an application, this post is what you're looking for.
We are about to discuss the main steps of custom lending app software development, its peculiarities, and challenges. And we are going to start with the simplest part.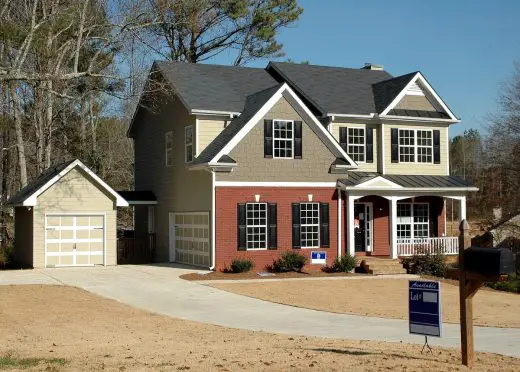 Lending software: Definition
Lending software is a type of fintech that helps borrowers and lenders manage their operations efficiently. It automates the loan origination process, including loan application, underwriting, and funding. Lending software is used by financial institutions to streamline their processes, reduce costs, and improve customer satisfaction.
How does it work?
Lending software typically includes a user-friendly interface that allows lenders to manage their operations efficiently. Here are some of the key features and functionalities of lending software:
Loan Application Processing: The software automatically captures and verifies the borrower's personal and financial information, like credit score, income, and employment history.
Credit Scoring: Lending software uses algorithms to analyze borrower's credit history and assess their creditworthiness.
Underwriting: You can simplify the underwriting process by analyzing the borrower's financial data, credit history, and other relevant information with the software.
Funding: Funds transferring automation minimizes the human error risk and ensures that all necessary documentation is in place.
Loan Servicing: Lending software provides tools for managing the ongoing servicing of loans. This includes tracking payments, managing escrow accounts, generating statements, and managing delinquent accounts.
Lending app pros and cons
Pros:
Convenience: Lending apps allow consumers to apply for loans quickly and easily from their mobile devices, without having to visit a bank or fill out paper forms.
Accessibility: Loan software provides access to money for people who may not qualify for traditional bank loans due to poor credit scores or lack of collateral.
Speed: Lending apps typically offer faster loan processing times than traditional banks, allowing consumers to access funds quickly.
Competitive interest rates: Services like that often offer competitive interest rates compared to traditional banks, as they have lower overhead costs.
Cons:
Limited loan amounts: Lending apps may have a lower maximum loan amount compared to traditional banks, which may not be sufficient for some borrowers.
Lack of personal interaction: Lending apps do not offer the personal interaction that borrowers may get from a traditional bank, which can be a disadvantage for some consumers.
Security risks: Money loan apps may be vulnerable to security risks, like hacking or data breaches, which could compromise borrowers' personal and financial information.
Limited regulatory oversight: Lending services are not always subject to the same regulatory oversight as traditional banks, which could make them more susceptible to fraud or other illegal activities.
How to build a loan app?
Building a loan app requires several steps, including:
Defining the app's features and functionality: Before starting the development process, you need to define what to include in the app's feature set. This includes the loan application process, credit scoring, underwriting, funding, and loan servicing.
Choosing the right technology stack: You need to choose the right technology stack for your loan app.
Designing the user interface: The user interface of your loan app should be user-friendly and easy to navigate.
Developing the app: Once you have defined the features, functionality, and technology stack, you can start developing the app. This involves writing code, integrating third-party APIs, and testing the app to ensure it's bug-free.
Integrating with payment gateways: Your loan app needs to integrate with payment gateways to enable borrowers to make loan payments securely.
Implementing security measures: Security is critical for a loan app. You need to implement security measures like encryption, secure login, and data backup, to protect borrowers' personal and financial information.
Launching and marketing the app: Once you have developed the app and obtained the necessary regulatory approvals, you can launch the app and start marketing it to potential borrowers.
Building a loan app requires a significant investment of time, money, and resources. It's essential to work with a team of experienced developers, designers, and other professionals to ensure your app is secure, user-friendly, and meets regulatory requirements.
Legal requirements for lending software
It's impossible to talk about how to create a money lending app without considering legal requirements and compliance. The most important laws and regulations you have to follow include:
Data protection and privacy: Lending software must comply with data protection and privacy laws, like GDPR in the EU or CCPA in the US.
Anti-money laundering (AML) and Know Your Customer (KYC): It prevents money laundering and terrorist financing. The software must verify borrowers' identities and ensure that they are not on any watchlists.
Consumer lending regulations: They include laws like the Truth in Lending Act (TILA) in the US, which requires lenders to disclose the total cost of the loan, including interest and fees, to borrowers.
Fair lending regulations: Lending software must comply with fair lending regulations, like the Equal Credit Opportunity Act (ECOA) in the US, which prohibits lenders from discriminating against borrowers based on their race, gender, religion, or other factors.
Licensing requirements: Depending on the jurisdiction, lending software may be subject to licensing requirements. For example, in the US, lenders must obtain licenses from state regulators to operate in each state where they lend.
Compliance reporting: Lending software must provide compliance reporting to regulators as required by law. This may include submitting regular reports on loan volume, loan performance, and borrower demographics.
It's essential to work with legal and compliance experts to ensure that your lending software meets all applicable legal requirements. Non-compliance can result in legal and financial penalties and damage to your company's reputation.
What challenges to consider for money borrowing software?
Money borrowing software faces several challenges that should be considered, including:
Cybersecurity: The software must have robust security measures, like encryption, secure login, and data backup, to protect borrowers' data.
Fraud prevention: Lending software must have fraud prevention measures to detect and prevent fraudulent activities, like identity theft and loan fraud.
User experience: Your service must be easy to use, and the loan application process must be fast and straightforward.
Risk management: Robust risk management measures ensure that loans are issued to creditworthy borrowers. The software must perform credit scoring and underwriting to assess borrowers' creditworthiness and the risk of default.
Scalability: Money borrowing software must be scalable to accommodate the growth of the business.
Customer support: The software must have a customer service team that can quickly respond to borrower inquiries and resolve issues.
It's essential to address these challenges to ensure that your software is secure, compliant, user-friendly, and scalable.
What is lending software development final thoughts
Lending software has transformed the lending industry, making it easier and faster for borrowers to access loans. However, these technologies also come with their own unique set of challenges, including cybersecurity, fraud prevention, regulatory compliance, user experience, risk management, scalability, and customer support. With careful planning, execution, and ongoing improvements, lending platforms and apps can benefit both lenders and borrowers alike.
Comments on this guide to What is lending software development? article are welcome.
Residential Property Articles
Norra Tornen, Hagastaden, north of Stockholm
Design: OMA / Reinier de Graaf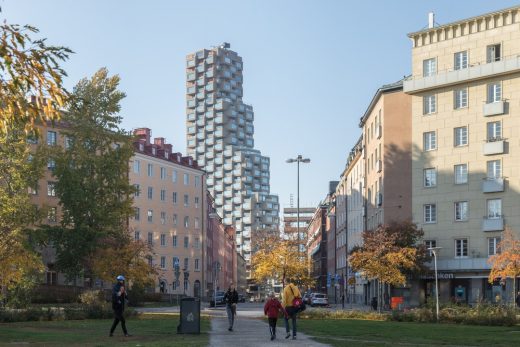 photograph : Laurian Ghinitoiu, Courtesy of OMA
Norra Tornen
Comments / photos for the What is lending software development guide page welcome