What is difference between strata and body corporate guide, Property owners collection advice
What Is the Difference Between Strata and Body Corporate?
25 Aug 2021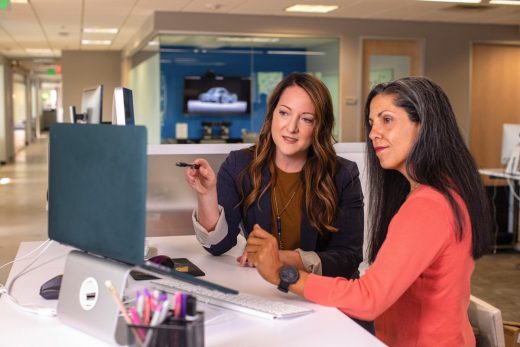 Owning a property is one of life's most enduring desires. Everyone seeks to have a place to call their own at some point in life. However, in most cases, simply taking ownership of a piece of property is not the end of it. There are different models associated with having a house, apartment, office or land that may affect how you interact with what you own. This article will examine one such model prominent in Australia.
Strata
A strata is a collection of individual property owners who make up a whole. This whole then becomes a legal entity in and of itself and is considered to be singular.
This model of property ownership has been in place since the NSW Parliament passed the Conveyancing (Strata Titles) Act of 1961. Before that, the only method available to define the ownership of single units within a larger complex was a complicated system with cumbersome structures. Such complexities caused banks to think twice about providing loans to anyone who stated they were purchasing an apartment or unit. The first strata-titled building in the world was a block containing 18 apartments located in Burwood, Sydney.
After passing the strata legislation, other states and territory governments throughout the country followed the example NSW set by establishing their own versions. These days, according to the Australian National Strata Data Report, there are 316,227 strata and 2.58 million lots around Australia. In addition, around 9% of the population, or 2.2 million people in the country, live in apartments. In Sydney, properties holding strata titles account for more than half of all residential sales and leases.
The definition and purpose of strata schemes has moved beyond a strictly residential model to incorporate retail, commercial, resorts and retirement villages. However, even with such adjustments, the core principle of strata has remained unchanged since its inception- individual ownership of certain parts of a larger development and shared ownership of the common areas. The management of the common property then becomes the responsibility of a Body Corporate.
The Body Corporate
Once an individual is issued a strata title indicating the purchase of a lot, the person automatically becomes part of the scheme's body corporate. A body corporate, otherwise known as an owners' corporation, is the collective charged with administrating a strata. It ensures that the scheme is compliant with state legislation and establishes the strata's by-laws. Additionally, it is responsible for the operation of a strata and certifies that all its needs are met.
Members of the body corporate often meet to discuss and vote on issues pertinent to the strata. In some cases, the lot owners may opt to elect an executive committee that runs the owners' corporation and manages its obligations.
Over the years, developments have become increasingly complex. These changes have had a proportional effect on strata schemes which, in turn, have also grown in complexity. The primary reason behind it is that compliance requirements of strata schemes have become more and more comprehensive, making administration intricate and immersive. In response, such differences have necessitated the creation of specialised professions like strata management. Body corporates then engage their services everywhere to facilitate the smooth day-to-day operation of the scheme.
The existence and operation of strata and body corporates are intricately linked; without the formation of one, the other would not exist. Moreover, the success of a strata relies on the efficiency of its associated body corporate. Therefore, as the owners' corporation comes to life, every member must remember that they have to work together for a chance at a strong, thriving community.
Comments on this guide to What is difference between strata and body corporate article are welcome.
Building Articles
Residential Architecture
Contemporary Architectural Designs
Apple Retail Store, Carnegie Library, Washington, D.C., USA
Design: Foster + Partners Architects



image Courtesy of architects
Carnegie Library Apple Store Building
BEL & MAIN, Vienna, Austria
Design: Delugan Meissl Associated Architects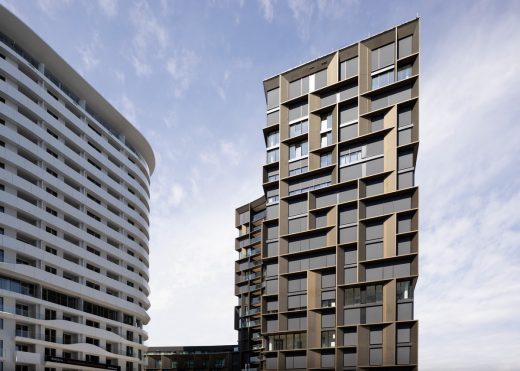 photo : Paul Kranzler
BEL & MAIN Vienna
Comments / photos for the What is difference between strata and body corporate advice page welcome