Tips for creating heat-resistant bedroom help guide, Building Design Tips, Online Advice
Tips for Creating a Bedroom That's Heat-Resistant
3 Jun 2021
Proper sleep is important to every area of life. Without a consistently high quality of slumber, your job performance, interpersonal relationships and home life are practically guaranteed to suffer.
As such, if you hail from an area that's prone to extreme heat, you'd do well to make some adjustments to your sleeping space. After all, your bedroom should serve as a relaxing haven where you can sleep peacefully, not a place where you spend your nights drenched in sweat. So, if a heat-resistant sleeping space strikes you as an appealing prospect, put the following pointers into practice.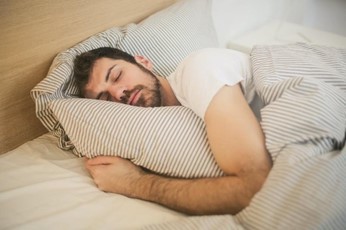 Install a High-Quality Ceiling Fan
Every bedroom should be equipped with a high-quality ceiling fan. A dependable fan can help circulate cool air from your home's AC and, when the blades have been set to rotate counterclockwise, produce cooling breezes of its own.
Given how vital proper sleep is to basic functionality, it pays to be discerning when shopping around for the right bedroom fan. For maximum comfort, look for one that's user-friendly, easy to install and features a convenient variety of settings. Additionally, keep an eye out for a fan whose size is well-suited to your particular sleeping space. Luckily, ceiling fans are available in an extensive array of sizes, so whether you're looking to purchase small ceiling fans or large ones, you should have no problem finding a fan that's uniquely suited to your overnight needs.
Prevent Sunlight from Getting in Through the Windows
If you're not an early riser, the summer sun can prove downright inconvenient. Given how early the sun makes its grand entrance throughout the summer months, sleeping through the wee hours of the morning can be a real challenge. To make matters worse, sunlight that finds its way into your bedroom is liable to increase the temperature of your sleeping space.
Fortunately, you can get a handle on both of these problems by taking proactive measures against sunlight. For starters, consider outfitting your bedroom windows with blackout curtains. In addition to blocking up to 99% of sunlight from entering your sleeping space, blackout curtains can help seal in cool air and prevent hot air from outdoors from getting inside. If you're in the market for an even more cost-effective solution, you can use blackout screens in place of the aforementioned curtains. However, while these screens tend to be a little less pricey than blackout curtains, they generally don't last as long, and once they've been detached from windows, they can't be reattached.
Upgrade to Energy-Efficient Windows
As previously stated, blackout curtains can help seal in cool air, which can heighten the comfort of your summertime sleeping space and keep your home cooling costs reasonable. However, if you're looking an even more effective way to prevent inside air from escaping, look no further than energy-efficient windows. These windows contain multiple panes, thus ensuring that they're well-equipped to keep inside air inside and outside air outside.
As an added bonus, these windows aren't only useful during the summertime. Throughout the frosty winter months, they can prove helpful at keeping warm air inside and cold air outside. In fact, upgrading all of your home's windows to energy-efficient ones can result in a noticeable decrease in heating and cooling costs.
Invest in Bedding That Designed for Warm Weather
Even though putting your cold weather bedding away when the temps start to warm up seems like a no-brainer, a staggering number of us use the same bedding year-round. Needless to say, sleeping with sheets and bedspreads designed for winter use during the summertime can lead to intense discomfort. To help ensure that your summer nights are spent in absolute comfort, invest in sheets and comforters specially designed for warm weather and made from light, breathable materials, like bamboo, silk and cotton.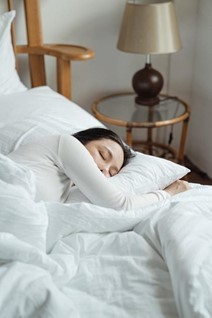 Tips for Creating a Bedroom That's Heat-Resistant Summary
Even if you're not particularly sensitive to warm temperatures, sleeping comfortably throughout the summer months is likely to prove challenging. However, by making a few relatively minor adjustments to your sleeping space, you can pave the way for a season's worth of peaceful slumber.
While getting your bedroom into shape for summertime may seem challenging, heat-proofing your sleeping space shouldn't be a drain on your time, energy or finances. Anyone who's ready to bid a long-overdue farewell to summer sleep issues can benefit from the measures discussed above.
Comments on this guide to tips for creating heat-resistant bedroomarticle are welcome.
Beds and Bedrooms
Bedrooms Posts
Tips for Choosing the Best Bedroom Bed
Tricks to make your small bedroom look bigger
Ways to make your bedroom look like a million bucks
Building Articles
Residential Architecture
Comments / photos for the Tips for creating heat-resistant bedroom advice page welcome