Guide To Best Architectural Rendering Software? BIM tools Advice, Design Render Help
What Is The Best Architectural Rendering Software?
10 Dec 2020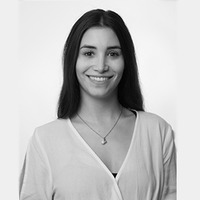 By Sofia Jaramillo | Customer Success Representative | Microsol Resources
Staying relevant in today's building industry means that you know how to marry creative concepts to practical business uses to exceed your clients' expectations. If you can't translate your visionary design into a sensory-rich model that gets your audience excited, your competitors will figure out how to do it. Architectural rendering software gives you the edge that you need to crush the competition and place your distinctive designs in the best light with building information modeling (BIM). When searching for the best architectural rendering software, look for products that have these five characteristics.
architectural rendering made using Autodesk(R) 3ds Max: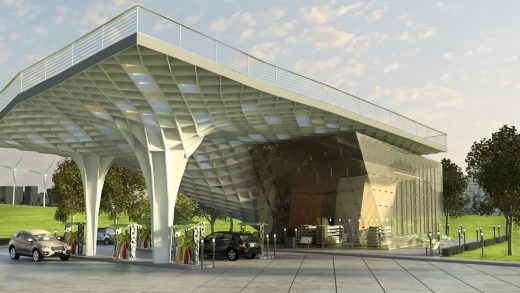 What Is The Best Architectural Rendering Software List
#1 Multi-Tasking
Your passion for design and your unique take on it serve as a calling card for your brand. Your ideal architectural rendering software helps you take on marketing tasks with ease and place your calling card in front of the right people. These rendering tools create detailed 3D models for your designs to upload to your favorite social media channel. Besides making 3D models of your designs available on social channels that your target audience frequents, many types of architectural rendering software allow you to upload your files to your website to create a gorgeous online portfolio that works exceptionally well for lead generation.
You love what you do, but there's no need to re-create the wheel when it comes to design planning. You need rendering software that allows you to repurpose the designs you created for marketing and use them in planning meetings with your clients. These 3D graphical depictions tell the story of your design without boring your audience with technical jargon.
Your architectural rendering tool should also produce designs that are technical enough to function as construction documentation. These documents use a language that is only familiar to professionals who work in the architecture, construction, or engineering fields. Your rendering tool should allow you to populate a visual model with the technical details that builders need to construct facilities and infrastructure to the right performance and safety specifications.
architectural rendering made using Autodesk (R) 3ds Max: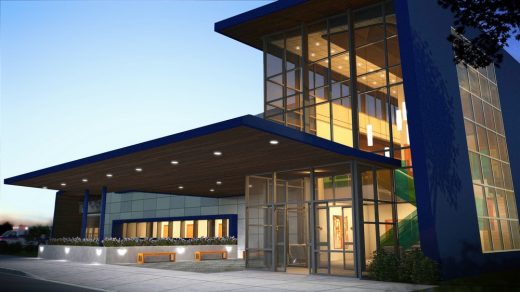 #2 Integrate With Industry-Standard Tools
Technology changes quickly. A rendering tool that met your needs five years ago now leaves you lagging behind the competition. Autodesk reseller Microsol Resources suggests buying new BIM tools that integrate with old-school architectural rendering platforms. The use of BIM within the construction industry is just now going mainstream. Many of your colleagues will still draft and edit construction documentation using manual legacy tools that produce 2D diagrams. While these powerful tools still get the job done, they don't display the visual details that newer tools can show.
Newer tools such as Bluebeam Revu CAD excels at agile collaboration among all stakeholders. It supports standard mark-up language as well as custom codes for specific projects. With Bluebeam Revu CAD, you can generate, edit, and manipulate views of 3D PDF drawings. Besides its robust feature set, this rendering software is compatible with nearly all of the major tools on the market.
#3 High Priority on Visual Appeal
While nobody doubts the importance of getting the technical details of building projects right, designers should never ignore the power of visual appeal. Whether you're showing off your design skills to attract new clients or presenting a new idea to an existing stakeholder, you'll need an architectural rendering tool that goes the distance with visual modeling. New BIM-based rendering tools offer architects a way to display their designs in 3D models as a standard. These visual depictions go a long way towards selling a new design that you envisioned or documenting your client's vision for a structure.
Besides giving unparalleled visual detail, these software products match pictures with technical specifications. This capability allows you to do feasibility reviews with all types of stakeholders. Take these meetings to the next level with a rendering software tool such as V-Ray that incorporates augmented and virtual reality models.
#4 Ease of Use
Some architectural rendering software products have robust features that have a steep learning curve. Your ideal rendering tool should save you time, which means that complex software may not be the right choice for you. Good architectural rendering software products are intuitive and easy to use right from the start. This eliminates the need for outsourcing drafting activities. The second that you have an idea for your design, you'll be able to bring it to life in a 3D model without help from tech support. BIM-based software tools enable you to readily communicate your design ideas to clients and other stakeholders by cutting out the middleman. The good news is that you aren't the middleman.
#5 Fast Rendering on the Fly
There isn't a design meeting in the world that ends without requests for clarification and general push back from clients and other stakeholders. When this happens, you have a few options. Designers who use outmoded rendering software to draft architectural drawings rely on talking points to give their audience more information about questionable portions of their design. Discussions that require more information than the designer is prepared to deliver get postponed to future meetings.
At best, the designer loses precious time by not getting buy-in for her design at the designated meeting. The worst-case scenario is that she'll lose the client to a competitor if the group is in the early planning stages of a project. You want a rendering software tool that eliminates these scenarios and allows you to make design changes in real-time. With this type of tool, you can show a side-by-side comparison of the original design idea and the one that has the proposed changes. This makes it easier for clients to see which design best meets their needs.
Conclusion
Every architectural firm has a unique brand. Ultimately, you'll want to select an architectural rendering software tool that meets your company's specific needs, construction partners, and clients.
About the Author:
Sofia Jaramillo joined Microsol Resources in 2018 as a Marketing and Sales Coordinator. She was born and raised in Colombia, where she got her Business Administration degree. She moved to New York in 2016 and has found a new passion within the field of design and construction. In her free time, she likes to practice yoga and run in Central Park.
Comments on this guide to what is best architectural rendering software article are welcome.
3D Rendering
3D Rendering Posts
Must-Have 3D rendering tools for architects
What is 3D printing and how does it work
What is architectural 3D rendering
Building Articles
Contemporary Architecture
Comments / photos for the What is best architectural rendering software advice page welcome