Tips for an easy garden clearance, Online UK skip hire advice, British rubbish collection guide
Tips For an Easy Garden Clearance
13 September 2021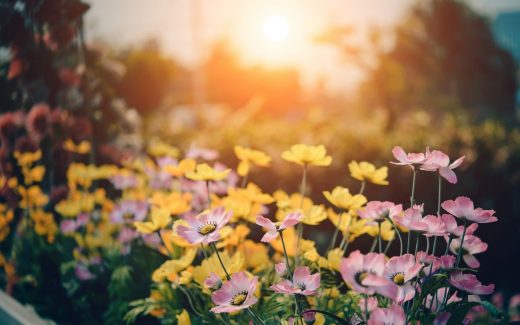 Before starting any form of garden clearance, it's always wise to know a rough estimate of how much waste you will be producing. Whether it is green garden waste or you want to dispose of old garden furniture, you have to plan ahead to know what you'll do with it.
To make this a little easier to prepare for, Fast Skips, which provide skip hire across the UK, have put together some tips to make your garden clearance more straightforward and more manageable – see https://www.fastskips.co.uk/.
Tips For an Easy Garden Clearance Task
Plan how long it will take
Knowing how long your garden clearance will take you helps to set realistic expectations and avoids overwhelm. Depending on how big of a project you've set yourself, knowing the time you have will be essential to plan how you will dispose of your waste accurately.
By dividing your garden into manageable sections, you can time how long that small area took you to clear. Then, you can create realistic estimates for the rest of your garden clearance. This method should help reduce stress and improve productivity.
Segregate your waste
Now that you have an estimate of how long your clearance will take you, what will you do with all of your garden waste? Most garden clearance projects will produce many different waste types that will need to have their own disposal methods. So, it's best to plan ahead and know what materials you have and where you'll be taking them.
Segregating your waste types from the start of your project will make disposing of them much smoother and more organised. Once each waste type is separated, the best disposal method will depend on how much there is. For example, green waste, which includes grass and all other waste naturally produced in your garden, can be put into your council provided green bins, as long as it isn't too much.
You'll then have your general waste that isn't naturally grown in the garden. This will include plant pots and garden ornaments. These items can be upcycled for your new garden, donated to charity shops, or sold on social media. Or, if they are not in a reusable condition, they can be placed into a skip or taken to the tip. Why not check out a Solihull grounds maintenance company.
Reduce bulkiness
Whether you want to put waste in your council provided bins, you're hiring a skip or just taking the waste to the tip, it is always best to reduce the weight and bulkiness. We are suggesting this because, with waste, bulky equals money. So, for example, if you will be clearing hedges and trees from your garden, it's best to cut these down into small pieces as much as possible. This will reduce bulk, allowing you to compress it down and make room for other waste.
If you're choosing to hire a skip, the bulkiness of your waste will be the determining factor for what size skip you need. Skips get more expensive the bigger they get, so flattening and chopping up your garden waste will mean you can order a smaller skip and save money.
Order a skip
Hiring a skip for your garden project can be an excellent investment to help save yourself time and reduce stress. The most common skips for garden projects are between a six and an eight-yard and will hold both general and green waste from your garden.
Skips will be dropped off either on your driveway or outside your property on the road if a permit is granted from the council and will then be collected for you once you are finished with your clearance. Road permits will be sorted for you by the skip hire company, and they will be able to offer advice on what waste can be put into skips and give you any additional tips you may need.
Some items cannot be put into a skip, including paint tins, if you have these from your garage or shed. Paint is hazardous, so it's best always to check what items can or cannot be put into the skip you're hiring first.
Think of the time you will save not having to load your car with items to take to the tip; you might even be able to reduce your estimated completion time from the start of these tips!
Comments on this guide to the best tips for an easy garden clearance article are welcome.
Building Articles
New Homes
House for a Gardener, Haringey, Northeast London
Design: Amos Goldreich Architecture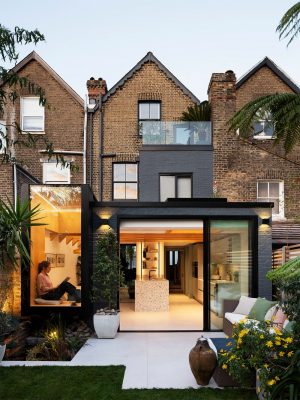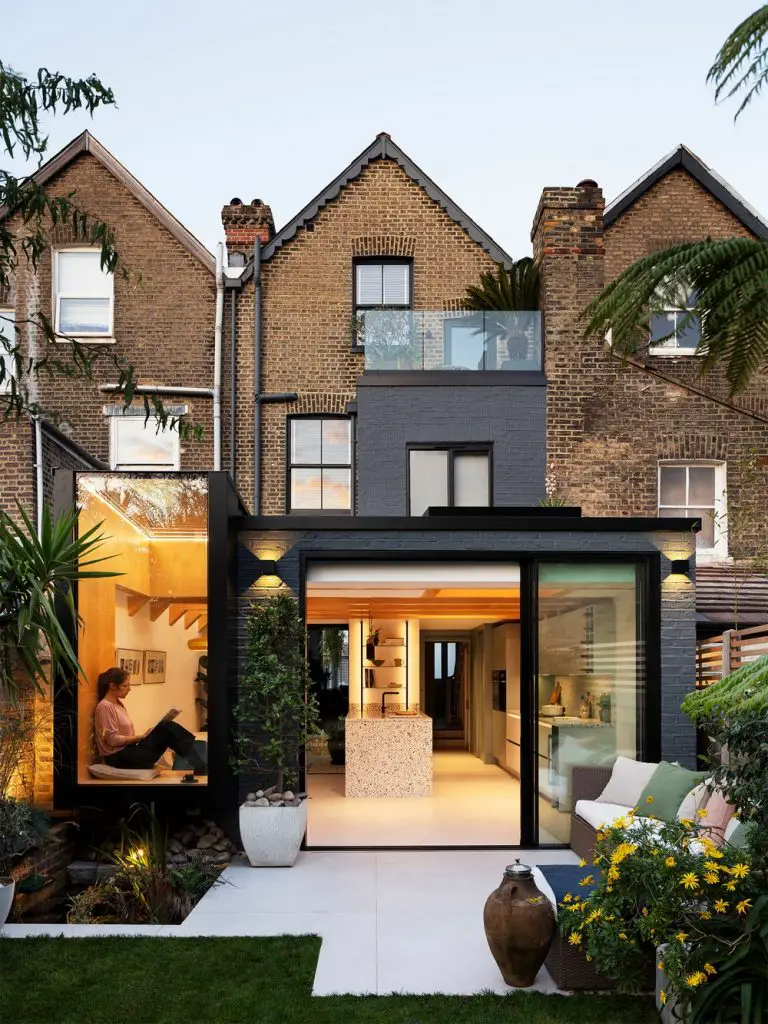 photograph : Ollie Hammick
House for a Gardener, Haringey
Comments / photos for the Tips for an easy garden clearance page welcome