Will Artificial Intelligence ever replace Architects, Online Building Information Modeling Advice, 3D Design Tips
Will Artificial Intelligence Ever Replace Architects
18 Aug 2022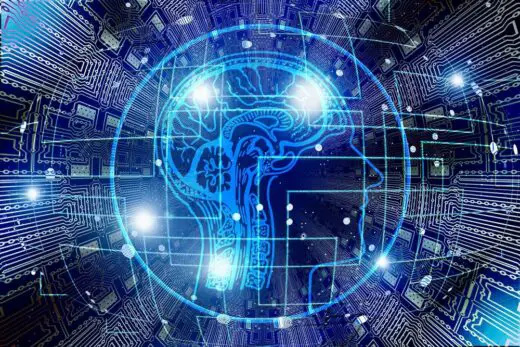 One of the prevailing features of the conversation around artificial intelligence is job anxiety. A growing range of professionals are becoming increasingly concerned that their job will one day be performed better by a machine.
Not so long ago, when supermarket cashiers found themselves being supplemented by self-service checkouts, it was widely assumed that only certain menial jobs could be performed by machines. Those which required creativity, complex analyses, and emotional intelligence, it was thought, would remain forever performed by human beings.
As you might have noticed from the eruption of AI-generated artworks, empathetic chatbots, and even self-proclaimed sentient machines, the future isn't quite as easy to predict as we might not-so-long ago have imagined.
Architecture is a fairly interesting case. It requires mathematical thinking and physical modelling, which is something that artificial intelligence might seem suited to. It's also something with huge safety implications, which means the margin for error is wafer-thin. The encroachment of AI into this particular discipline has been multifaceted, with lots of smaller tasks being gradually passed over to machines.
How has AI evolved?
AI can perform many difference services useful to an architect. Generative design allows for variations on a model to be composed and tested, and design alternatives to be presented for consideration. This element of randomness allows for possibilities to be struck upon that might otherwise never have been examined.
AI also allows for more efficient interactions between the various parties collaborating on a construction project. AI-powered designs are far less likely to overlook any key component, whether it's the architecture itself, or the mechanical, electrical or plumbing plans.
Risk factors can be identified and prioritised with the help of AI, and project plans can be devised. Artificial intelligence can be used to assess plans and to determine which different sub-projects will consume the most time, and prioritise the project accordingly.
How do architects plan and design their work?
The process followed by most architects starts with a schematic, which is presented to clients. The design is then refined and development, through collaboration with structural engineers and landscape plans. Finally, the construction documents will be devised. These can be thought of as instructions that the builders will follow. Materials can then be purchased in bulk. For example, if a plan calls for a certain amount of treated sheet timber, it can be known and ordered accordingly.
Can AI ever replace architects?
In theory, there's nothing that could fundamentally prevent an AI from designing a building. However, there are a few practical obstacles to overcome. First, AI would need to become widespread in many of the fields upon which architecture is dependent. The AI would need to be able to not only design the building, but present the design in such a way that human workers would be able to understand and implement. For the time being, we should think of AI as a supplement to, rather than a replacement for, human architecture.
Comments on this Will Artificial Intelligence Ever Replace Architects article are welcome.
Building Articles
Residential Architecture
Make your patio into inviting gathering place
Comments / photos for the Will Artificial Intelligence Ever Replace Architects page welcome