Low energy Architecture, Article, Building, Project, Design, Property
Low-energy Building : Architectural Discussion
Low-energy Architecture : Architectural Discussion by David Thorpe
26 Oct 2010
Low-energy Architecture
As a passionate advocate of low-energy approaches, I always look for these when examining architecture. For me, elegance arises from the ability to solve multiple problems with a simple solution based on the principles of eco-minimalism, as defined by the architect Howard Liddell.
David Thorpe: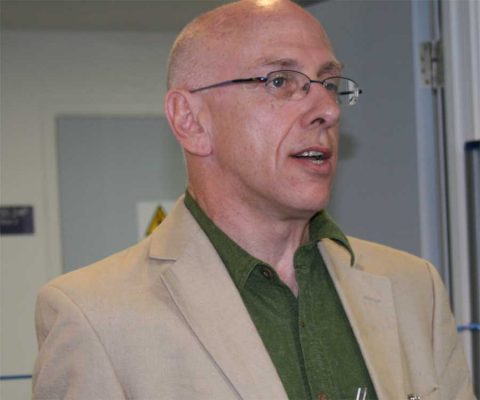 With this in mind, it is good to see the low energy aspects of the design of the Göpel Electronic Jena office block, designed by wurm+wurm. In most modern office blocks, air conditioning is not thought of as intrinsic to the design of the building. This is a problem especially with large sun-facing glazed façades.
Its consequences are high energy and carbon use with attendant high financial costs, not to mention potential occupant discomfort. wurm+wurm have thought about this in detail and adopted two simple solutions: user-adjustable and programmable ventilation vents in the windows, and draught-free cooling using local well water pumped above a gypsum ceiling, which provides very effective heat transfer, promoting occupant comfort. In addition, space heating is supplied by an efficient, low carbon district heating scheme, of the type which Scandinavians excel at.
This building has an intriguing design like the gradual skew of a pack of cards on successive floors. This is reminiscent of the effect of the Bella Sky Hotel, København, Danmark, designed by 3XN, but the latter is much more dramatic. This building, six months from completion, twists at an astonishing 15° from vertical.
It makes the leaning Tower of Pisa, inclined at a mere 3.97°, seem vertical by comparison. I don't think I would like to stay there because I would very likely get vertigo, but it is an astonishing achievement! It's a pity this wasn't ready for COP 15, the climate change conference held in Copenhagen last year, as good accommodation was very much in demand then.
Copenhagen's transformation is continuing in a sustainable direction with another development, by Hopfner Partners, the third stage of a mixed-use scheme in the neighbourhood of Orestad. This development attempts to replicate what makes traditional village or town life successful – mixed use, integrated areas combining offices, workshops and residential, with a pleasant waterfront and a continuous promenade and cycling path up to the 10th floor. This reduces reliance on energy intensive transport and supports the health and wellbeing of residents.
Over the border in Sweden, an interesting house renovation has been completed. Underfloor heating is an energy efficient form of space heating and I am pleased to see this installed in the Aluminum House, designed by Alingsås Property. Scandinavian countries are renowned for their low-energy houses. But the design of this refurbishment, based on the evidence here, seems to me to be a retrograde step, modernist rather than integrated with the feel of the traditional vernacular house design. The large glazed wall appears to face East rather than South, so the windows do not take advantage of solar gain, and anyway the French window is shaded by an adjacent tree. The glulam beam is a positive feature, but the anodised aluminium decoration seems to have used an astonishing amount of energy to achieve its effect, however charming it is. For me, the contrast between the extension and the original building does not work.
Most people are suckers for huge look-at-me bridge constructions. The winners of a competition to light the 2.5 mile San Diego-Coronado bridge in California (Peter Fink (Form Associates) and lighting designer Mark Major (Speirs + Major) in association with Buro Happold in Los Angeles) will make this astonishing feat of engineering even more spectacular. Their solution utilises the most ecological form of lighting currently commercially available, Light Emitting Diodes (LEDs). These are extremely low energy lights, based on solid state technology (aka stand-by lights in your TV). They last for many thousands of hours without needing to be replaced, which is just as well on a bridge this big.
As they are electronic, they are easily programmable so that the colours can cycle and alternate. They can even be made interactive so that they respond to their environment. The winners of this competition have specified that the colours will change to express the movement of energy across and under the bridge, the rate of traffic flow and intensity of movement. I can't wait to see it in action. These user-defined systems are available not just on bridges, but for homes and any other type of construction.
I finally want to mention the Rautenstrauch-Joest-Museum in Cologne. This is a 109-year-old building that is home to over 60,000 cultural and ethnographic objects, which has been re-conceptualised in an attempt to make its contents more accessible to a modern audience. The approach is now thematic rather than geographic, and emphasises the equal validity of all ways of living. It provides, therefore, a theme-based tour of the world's cultures in an interactive series of panopticans. The exhibition has been designed by Atelier Brückner, who specialise in this sort of thing. It looks very cool. My only reservation at this distance is that good design should be almost invisible in the way that it facilitates good communication of content to the viewer. I wonder if this design calls a little too much attention to itself.
Low-energy Buildings – Architectural Discussion by David Thorpe – 26 Oct 2010
Comments on this Low-energy Building article by David Thorpe are welcome.
Architecture Articles
Architecture Discussion : Article by Chris Romer-Lee. 19 Oct 2010
Sustainable Building Design : article by Trevor Tucker. 18 Aug 2009
LEED Credit System : article by Romi Sebastian. 12 Aug 2010
Sustainable Buildings – Building Issues : article by Adrian Welch
Biomass : article by Alastair Kerr. 29 Mar 2010
Globalisation Architecture : article by Trevor Tucker. 8 Jun 2010
Property Articles
Comments / photos for the Low-energy Architecture – Architectural Discussion by David Thorpe page welcome