How to upgrade your home on a budget this year guide, Building refurb advice, Home renewal help
Upgrade Your Home on a Budget Guide
12 Dec 2022
After a tough couple of years, most homeowners across the country are looking to upgrade their homes. Throughout 2022 and beyond, this is going to be an exciting trend.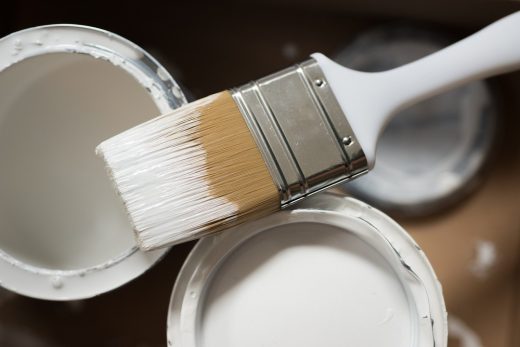 How to Upgrade Your Home on a Budget This Year
However, due to economic circumstances, many couples and families are on tight budgets, meaning they can only spend a limited amount on home upgrades.
Luckily, though, there are lots of fun and interesting ways you can do this that will still impress any guests you have come over to your house.
Here are the tips and tricks you need to know.
Modernize Your Bathroom
Right now, bathrooms are a key focus point for home designers.
From textured tiles on the shower floor to marble sinks, the opportunities are endless.
The key is to focus on a slick, modern finish. This way, you can make your bathroom a more enjoyable place to be while also boosting the value of your home.
As a starting, take a look at ex display bathrooms. There's a range of bathroom items and accessories to choose from, including towel warmers and sliding shower doors.
Tip: By choosing ex-display items, you can save lots of money. Remember, ex-display items have never actually been used. Instead, they've simply been displayed in different stores.
Invest in a Garden Pod
If you want an outdoor living space but don't have enough money to create one, adding a garden pod may be the best option. It's a free-standing structure used as an extra living space outside your home. Unlike other outdoor living spaces, a garden pod doesn't require significant structural changes or construction permission from the authorities. These are some reasons why it can be a perfect way to upgrade your home on a budget.
Besides cost-effectiveness, having a garden pod in your home has several other benefits. For instance, it can provide a comfortable and productive working space without interruptions. It can be a home fitness area to keep yourself fit and healthy. It can also be the best place to relax and enjoy your hobbies.
With that being said, adding a garden pod to your home can be a great option to spruce up your space. Nowadays, there are many different types of garden pods that you can get for your property.
For example, you can get a large pod for the whole family to relax in during summer days. Or alternatively, you could invest in a garden pod that's designed for office work.
Whether your space requires petrol, gas or something else, Generator Pro UK has your needs covered.
With summer approaching, there's never been a better time to spruce up your garden.
Add New Paint to the Walls
How are your DIY skills?
If they're not too shabby, you should try painting the walls in your house at some point this year. This is a great (and extremely affordable) way to improve your home. All you need to do is invest in tubs of paint that match your desired aesthetic, grab some brushes, and you're good to go.
Make sure to start with the rooms that are in most need of fresh paint
For example, the paint job in your kitchen might have become worn and faded over time due to the steam and heat. However, if you're doing DIY painting for the first time, watching some video tutorials online to learn and improve your painting skills would be best. By doing so, you'll give your home a fresh coat of paint and save on your painting costs.
Consider Adding a Games Room
If you have young children, it's a great idea to add a games room to your home.
For this, you'll need a spare room. Hopefully, you have one.
If so, great. You can clear it out, add some new paint and lighting, and then get to work on incorporating different games and technology.
For example, you might want to include games consoles as well as an area for physical games, such as a pool and air hockey tables.
Remember, game rooms can take several weeks – sometimes even months – to complete. However, with patience, it will all be worth it in the end. Plus, your kids will be very happy with the end result.
However, enjoying the technology in your game room may not be possible if your power lines are down. This is especially true if you're living in an area where power outages happen most of the time. Luckily, getting the most out of your game room doesn't have to be a problem if you use a high-quality generator from Generator Pro UK and similar providers. It can power up your home and game room when a power outage occurs.
Remove Old Furniture
When it comes to upgrading your home, it's not always about what you add – it's about what you remove.
If you have any old furniture that's starting to look dated, it's a good idea to donate it and start fresh.
These days, many homeowners are going the minimalistic route by only having small furniture, which then leaves plenty of space to move around and be free.
Comments on this guide to How to upgrade your home on a budget this year article are welcome.
Comments on this How to Upgrade Your Home on a Budget This Year article are welcome.
Building Articles
Contemporary Architecture
Comments / photos for the How to Upgrade Your Home on a Budget This Year page welcome