Uncovering the mysteries of casino design tips, Bill Friedman gambling architecture formula
Uncovering the mysteries of casino design guide
17 February 2023
There is no better way to showcase the intersection of psychology, marketing and design than with casinos. The history of casino design remembers Bill Friedman as the pioneer of how casinos use space and decoration to attract players. His 'game design' ideas were the industry standard until the 1990s. He used design concepts to draw in players and keep them glued to their seats. The following decades have seen a shift in casino architectural design, moving towards a 'playground' approach.
Even if technological advancements have brought gambling to the middle of players' homes, who can now enjoy the perks of a fast withdrawal casino UK from their couch, brick-and-mortar establishments continue to innovate themselves – see www.slotscalendar.com. This innovation's backbone is how the space is arranged and designed. Let's see how casinos designed have evolved and what the predictions are for the future.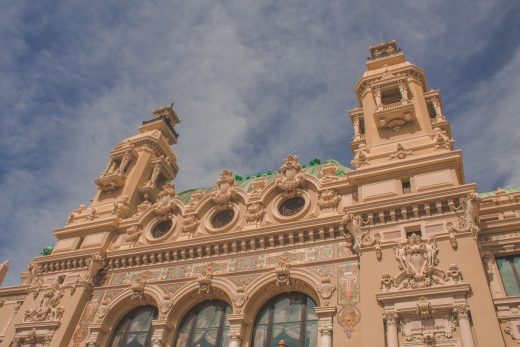 Uncovering the mysteries of casino design: blending architecture and psychology
The Classic Casino Design
Bill Friedman was the first to think about and look for a more attractive design for gambling establishments. He was a casino mogul who also engaged in betting activities and wanted to find the ideal design formula that attracts and makes players stay inside for longer.
His aims were simple, to maximise the time players spend in the casino, to increase the number of people who play rather than visit and to maximise the visitor-to-player ratio. Ultimately, he wanted to maximise spending from both visitors and participants. To develop a feasible concept, he studied more than 80 casinos around Nevada for more than 20 years. His research resulted in his book Designing Casinos to Dominate the Competition.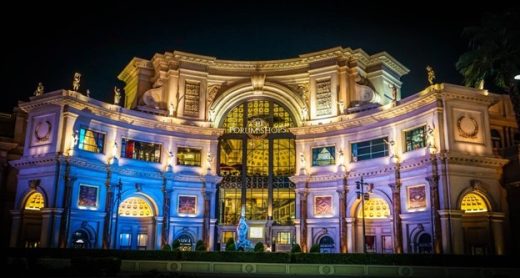 To reach these goals, he realised that hambling establishments need to appeal to players' senses and make them feel comfortable from the moment they set foot in the room.
While today, players can enjoy an instant withdrawal casino from home, back in the day, the interior design of gambling establishments relied on low ceilings, small rooms, and narrow walkways to create a sense of intimacy. Minimalist decor, apart from tables and machines, was intended to keep players hooked to the machines and not distracted by attractive design elements.
Another important feature was the maze layout that led players back to the gambling areas. He concluded that colour is another major element of arhitectural design and used them to categorise passageways in a way that guided bettors directly to the slot machines.
Adults are welcome to the 'Playground'
Another innovator in casino design is Roger Thomas, often referred to as 'the man who redesigned Vegas'. He deconstructed Friedman's ideas of casino design and argued that it should have a basis in how it makes people feel. His thinking was that small rooms are counterintuitive when people conduct gambling activities. Because it requires a lot of concentration, gambling in tiny spaces strains players, leave them no room to breathe and makes them feel trapped.
Thomas reshaped casino layouts to include large open spaces with high ceilings and broke traditional rules by adding windows that promote sunshine and brightness. He bet that a more relaxed environment, with clear lines of vision and easy-to-navigate spaces, would make players stay in land-based casinos longer and encourage them to make riskier bets, a line of thought that proved its efficiency. This is the power of the 'playground design'.
What does the future look like?
Just like the online gambling niche is moving towards a fast payout casino UK trend, the land-based side of the business is going through yet another design revolution.
The most recent casino design trends combine the best features of the previous two trends. On the one hand, the 'bigger the better' principle is now fading away since this generation of bettors favours more intimate spaces. This gave way to the development of boutique gambling rooms, which, even if they are part of larger casinos, create a sense of closeness and allow for more human interaction.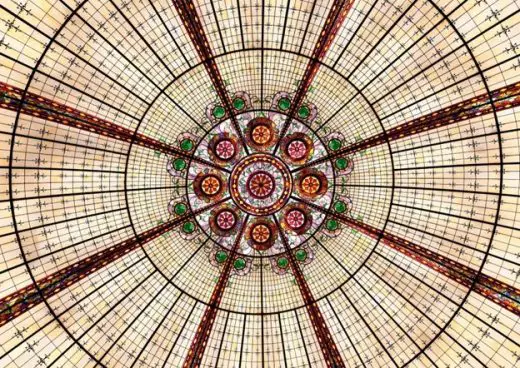 Another important component of casino design now refers to online gambling, and it's important to include a few ideas about this as well. Regarding online gambling platform design, the operators are adopting a Thomas-driven approach. The websites often offer clear and straightforward layouts with no fancy tricks to hook players but mainly focus on showcasing the games collection and betting opportunities. Operators focus on attracting players with other perks, for example, offering a casino with fast payouts.
Conclusion
Evolution has led to redesigns of more traditional casinos, and new casino designs have paved the way for a fresh perspective among new players.
However, many changes are still ongoing, like players' preference for a quick withdrawal casino instead of slower paying ones, and may eventually outnumber the earlier ones. Change is inevitable, so the makers of casino games must be ready for it.
Comments on this guide to Uncovering the mysteries of casino design article are welcome
Casino Buildings
Casino Building Designs
Venetian Macao Resort Hotel Casino building in China: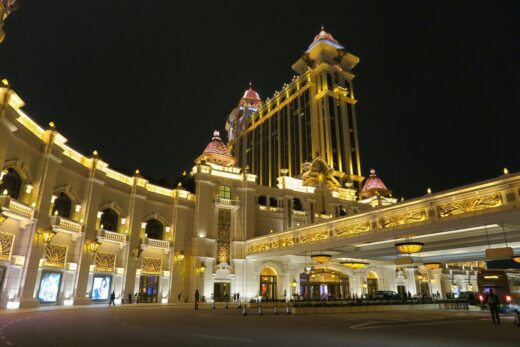 5 most beautiful casino buildings in world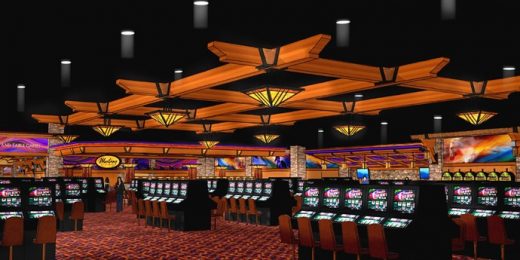 Casino Architecture Design Guide
What countries suffer most from online casinos?
Cryptocurrency & Bitcoin
Crypto and Bitcoin Posts
Bitcoin decentralized currency
Comments / photos for the Uncovering the mysteries of casino design advice page welcome