UK Construction News, British Building Industry Output, United Kingdom Housebuilding Guide, PMI
UK construction news in 2022
13 December 2022
Construction slowdown predicted until 2027, BCIS analysis reveals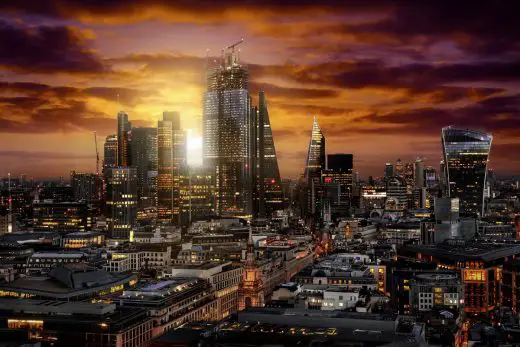 UK Construction Slowdown News
New work output in the construction industry will not reach pre-pandemic levels until 2027, according to new analysis from the Building Cost Information Service (BCIS).
As part of its quarterly data briefing, BCIS has revealed its short and long term forecast for UK construction – and the outlook remains challenging as the industry continues to grapple with the impact of Covid-19, Brexit and the war in Ukraine.
According to data collected and analysed by BCIS, total construction output has only just reached pre-pandemic levels, largely driven by growth in the repair and maintenance sector – but new work output is still below 2019 levels.
Dr David Crosthwaite, Head of Consultancy Services at BCIS, said: "Our forecasts suggest new construction work output won't return to pre-crises levels until late 2027 – that's almost eight years of no real growth in the sector.
"Stagflation is a very real possibility, not only in our sector but across the wider economy. Little or no growth coupled with high inflation is a very poor environment for construction investment.
"The positive news is that it appears supply constraints are easing, leading to costs and prices stabilising in the long run.
"We think inflation has peaked and we could be over the worst of it – all eyes are now turning to the length and depth of recession."
Commercial construction – the biggest sub sector in the industry – has seen the largest decline in output over the past two years, with growth predicted to be minimal through to 2027, as requirements for retail and office space have fundamentally changed since the pandemic.
BCIS also predicts a slowdown in the private housing sector over the next couple of years before a rebound – but output is still expected to remain below pre-crisis levels.
Dr Crosthwaite added: "The repair and maintenance sector will continue to grow, but sectors reliant on new investment will stagnate, as well as those relying on public spending and government borrowing.
"Infrastructure output has grown and is predicted to continue – and spending may be used as a stimulant to boost the wider economy."
Material cost increases have far outstripped labour cost increases, but BCIS forecasts material costs to decline and return to trend during 2023. Labour cost increases are expected to persist for slightly longer, returning to trend in 2025.
High energy-use components, including steel, concrete and plasterboard, as well as specialist labour, are expected to continue to experience inflationary pressures until the energy crisis is abated.
David added: "Price increases are slowing, suggesting we're past the peak of the inflationary problem.
"The industry should be congratulated for weathering the economic headwinds over the past few years reasonably well.
"Our market conditions index suggests the impact of the latest crises have been less severe than the impact of the 2008 financial crash, which is encouraging – but the outlook for construction continues to be challenging for the immediate future."
BCIS
The Building Cost Information Service (BCIS) is the leading independent provider of construction data to the built environment and insurance sectors. For some 60 years, BCIS has been collecting, collating, analysing, modelling and interpreting cost information to support built environment professionals, helping them provide cost advice, to have confidence in commercial decision-making and to mitigate risk.
Previously on e-architect:
9 December 2022
UK Mini-Budget and Construction: Big disappointment no stamp duty relief for downsizers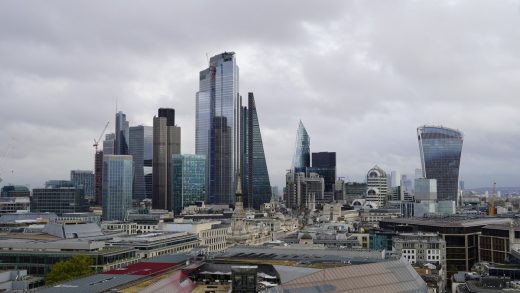 UK Mini-budget Construction News
Following the release of the UK Construction PMI, Brendan Sharkey, Head of Construction and Real Estate at MHA, believes confidence and activity is currently steady but 2023 is set to be a bleak year:
"Despite declining sector optimism regarding the UK's economic outlook, the construction sector continues to cope well. Firms have a steady pipeline of work going into 2023 because many projects were pushed backed this year. For many, last month's Autumn Statement occasioned a big sigh of relief as there were no reductions to existing infrastructure spending.
"However, whilst the short-term outlook is reasonable, the further one peers ahead the grimmer it looks. No one feels very confident about the back end of 2023.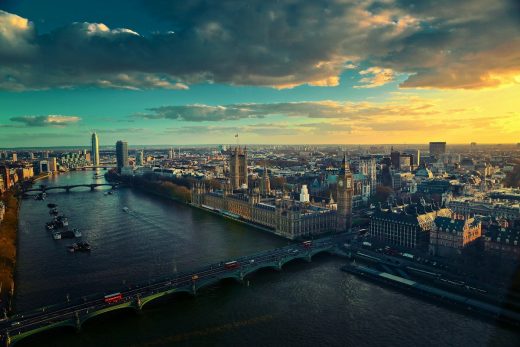 "For the housing market, demand is tailing off amidst the cost of living crisis and the imminent recession. The ending of the Help to Buy equity loan scheme in March 2023 will mean many will struggle to enter the property market in the short term. The eventual stabilisation of interest rates and property prices will provide some relief for homeowners and potential buyers but there is no confidence as to timing.
"2023 will see a very significant change within the rental property market due to the forthcoming series of Energy Performance Certificate (EPC) rating deadlines, which begin April. The costs of meeting the EPC requirements means many are reluctant to upgrade homes to meet the minimum required rating of E by April 2023, C by April 2025 for new tenants and C for all homes by April 2028. However, unless the government defers the timelines, property landlords will have to take action which should create opportunities for tradesmen to specialise in retrofit energy efficiency upgrades.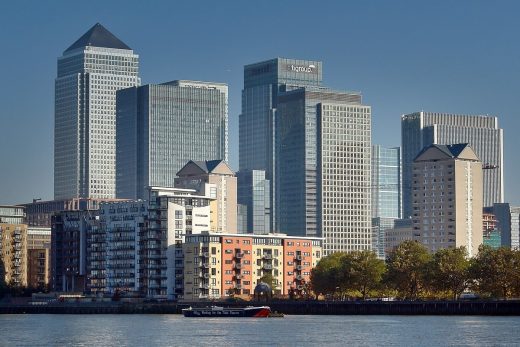 "To encourage further building projects, the government should support local planning departments to recruit the staff they need to address the clear backlog within the planning application system. The cost of this could be recovered from the developers. Improvements to the planning process would also be welcome as this would unlock current projects and give the developers an opportunity to turn their much maligned land bank into homes and cashflow. Ultimately while 2022 was not a bad year for construction, 2023 looks uncertain but, as ever, the best run construction companies will survive."
Previously on e-architect:
26 September 2022
UK Mini-Budget and Construction – big disappointment no stamp duty relief for downsizers
UK Mini-budget Construction News
Following the mini-budget last week where the Chancellor confirmed a reduction in Stamp Duty, Brendan Sharkey, head of Construction and Real estate at MHA, says the Stamp Duty reduction is positive but it won't have the impact it did during the pandemic: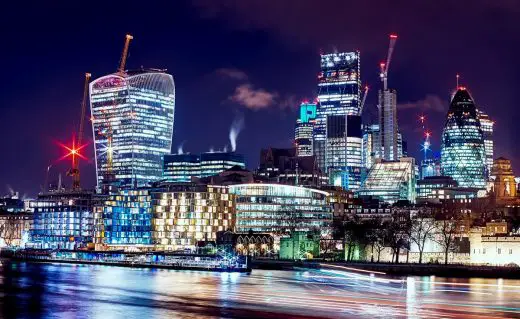 UK construction activity survey news
Comments on this UK construction news: PMI, sector review are welcome
UK Construction News
New UK Housing: British Housebuilding
New UK Housing
UK Construction Industry recovery news
UK Construction Industry recovery
UK asbestos removal from buildings within 40 years
UK asbestos removal from buildings
New Construction Output Increase Comment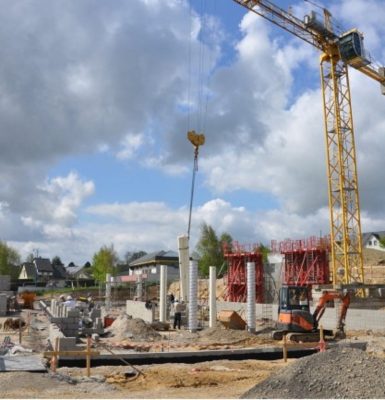 image courtesy of article provider
UK Construction Industry recovery news
How will Construction Industry respond to Brexit?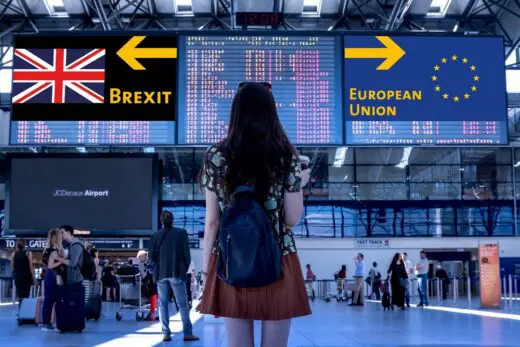 How will Construction Industry respond to Brexit?
Brexit Impact on UK Construction Industry News
Brexit Impact on UK Construction Industry
COVID-19 Crisis Impact on Buildings
COVID-19 and reinvention of the construction industry Report News
COVID-19 construction industry reinvention
How the coronavirus will affect urban design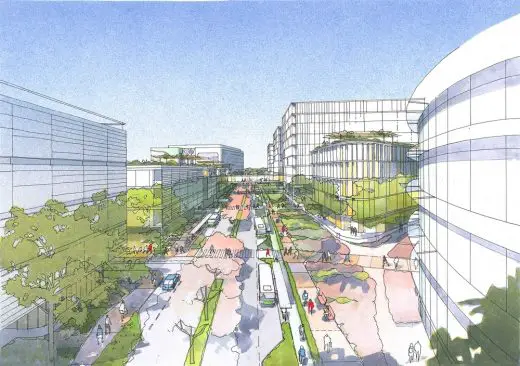 picture courtesy of article provider
How COVID-19 changes urban design
How COVID-19 is changing the way we work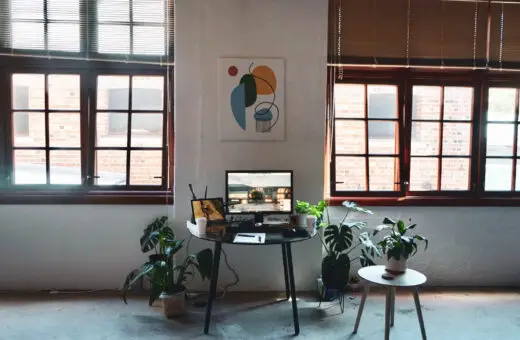 image courtesy of article provider
How COVID-19 changes the way we work
Doing your homework on working remote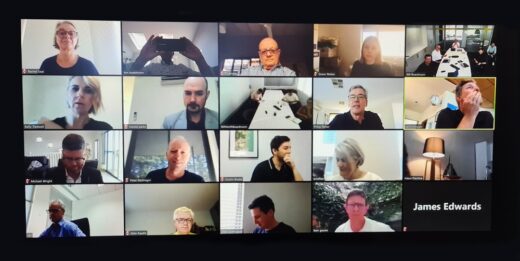 visual courtesy of article provider
COVID-19 Remote Working
Coronavirus on the property market
Construction Industry leveraging Big Data for Gains
Comments / photos for the UK construction news: PMI, sector review page welcome