UK Construction News, British Building Industry Output, United Kingdom Housebuilding Guide, PMI February 2023
UK construction news in 2022
3 May 2023
UK house prices rise comment
Commenting on UK property prices, chronic undersupply but entering a period of further growth, Tom Brown, Managing Director of Real Estate at Ingenious, said:
"The UK housing sector is proving resilient in the face of tightening interest rates and relatively high taxation. The sector's performance supports the view that there is chronic undersupply across our markets, underpinning asset pricing and market liquidity in areas of established demand.
As the economy slowly recovers, undersupply outweighs the drag on the sector from fiscal tightening. With rates forecast to be at or nearing their peak, we expect a relatively positive outlook to be maintained over coming months, with prices stabilising before entering a period of further growth."
2 May 2023
UK house prices rise in April after seven consecutive falls
UK House Prices Rise
Average house prices rose by 0.5% last month according to Nationwide.
David Hannah, Group Chairman at Cornerstone Tax, discusses the recent rise in house prices and why he remains confident in the market:
A recent report from Nationwide has found that the average house prices rose 0.5% last month following seven consecutive falls from September. In light of thisnews, property expert and Group Chairman of Cornerstone Tax, David Hannah, gives his thoughts on why house prices have risen in April and why he remains confident in the market.
The 0.5% rise means the average price has increased to £260,441, up from £257,122 in March. This has lifted the annual rate of house price growth to -2.7%, from -3.1% in March (the biggest fall since 2009), marking a return to composure in the market following the chaos of last autumn's mini-budget. Hannah believes that the increase in house prices for April is a sign that the property market's re-adjustment period may be ending as new mortgage rates begin to fall, which has resulted in a wave of buyers returning to the market.
In line with the findings from Nationwide, Zoopla reported at the start of April that there was a greater supply of houses on the market, 65% more than a year ago, as the average estate agent has 25 homes for sale compared to 14 in 2022. Zoopla reported that the number of new sales agreed had risen 11% compared to 2019. Despite the calls from forecasters for the market to crash by 20% this year, it remains resilient, which Hannah believes is a testament to its historical stability.
David Hannah, Group Chairman of Cornerstone Tax, explains:
"The UK is going through a re-adjustment period regarding property prices and is slowly adapting to the new rates of mortgages. However, we are already beginning to see a fall in fixed rate mortgages, which has resulted in a wave of buyers returning to the property market.
"It is also crucial to remember that we must look at the bigger picture when assessing the state of the property market, not just the most recent developments – look how quickly the narrative has changed compared to the start of Q1.
"The UK property market has tended to be more stable than any other global market in the world. I expect to see low to mid to single-digit growth throughout the rest of this year despite the common narrative regarding falls or even a crash. Despite the negative predictions currently, there is an underlying pressure on the market which is leading to upward pressure on prices."
Previously on e-architect:
post updated 26 April 2023
The top must-sees at UK Construction Week London – UKCW
Featuring the latest innovation and technology, cutting edge equipment, famous faces and an abundance of networking opportunities, UK Construction Week (UKCW) has revealed its list of the top recommended things to see and do at the upcoming London show in May (2-4).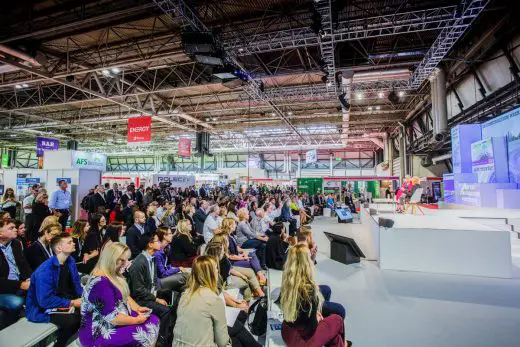 UK Construction Week London 2023
The event opens next week and will see over 300 market leading brands exhibiting. The event will bring together construction experts and passionate individuals gather at the ExCel in London for the three-day exhibition, here are the key features you'll want to keep an eye out:
• To get the show off to a rather compelling start, UKCW has once again teamed up with Construction Sport in the form of a boating regatta which will see four teams race boats made from construction waste materials across Royal Victoria Dock on the opening morning of the show's first day, Tuesday 2nd May.
• A plethora of world-class seminars, CPD sessions and presentations are what's in store for visitors throughout the show. The packed programme of seminars will focus on a myriad of important industry topics, complemented by 150 hours of dedicated CPD opportunities across 9 hubs dedicated to Sustainability, Infrastructure, Offsite Construction and more.
• Shining a spotlight on the unsung heroes and talented professionals in the construction industry, the shortlist for the show's Role Models Campaign, now in its sixth year, will be announced on Wednesday 3rd May at 15.30 and presented by Victoria Derbyshire.
• Celebrating Culture Change in Construction, the London show will host three days of debate and discussion from top speakers on how the industry can move forward to tackle its biggest issues. Confirmed speakers include: Mark Thurston (HS2), Caroline Gumble(CIOB), Bola Abisogun (BIM Academy), Rebecca Lovelace(Building People) BBC editors and presenters Simon Jack and Victoria Derbyshire and more! The show also features a dedicated Culture Change Hub with programming from National Federation of Builders, Building People and Design & Build.
• Visitors can expect appearances from high-profile industry leaders including Parliamentary Under Secretary of State for Energy Efficiency and Green Finance Lord Callanan, and TV personality George Clarke who will be officially opening the show.
• Robotics, sustainability, and productivity will all be highlighted in Future Lab, including exciting UK show exclusives and innovative exhibitors from around the world. Each product featured in Future Lab is the beginning of something new in building a home or building: from renewable mycelium products to 3D printers, telescopic steel frames to recycled bricks, bio-cement to robotic systems, radiative cooling paint and more…
• Join Amit Oberoi, Executive Chairman at Considerate Construction Scheme, as he hosts a talk on culture change and what it means for the construction industry. Amit has over 20 years of experience in leadership roles across many sectors and worked across multiple markets with governments on high-profile transformation and infrastructure projects, including the FIFA World Cup in Qatar.
• Three full scale builds will be at the show from top innovators British Offsite, @Home Systems and Zero Construct in partnership with Automatic Construction.
• Interactive demos will be hosted by HP who will premiere their autonomous site layout printer and COBOD, the world leader in 3D construction printing will be doing VR demos of the BOD2 3D construction printer.
• Within the show's packed programme of workshops and talks, UKCW are putting health and safety at work high up on their agenda. Visitors can experience featured debates and discussions around themes such as building safety and regulation; mental health and wellbeing; quality control and more.
Nathan Garnett, show director for UKCW London, commented: "Visitor numbers for this year's show indicate that attendance will be at a record breaking high. We can't wait to get the whole construction industry together once more to debate, discuss and resolve important issues and marvel over exciting innovations in the sector. We're also really excited to see the vessels created and cheer on our teams at the Construction Sport boating regatta to mark the opening of the show – we know it's going to be bigger and better than ever before."
There's still time to register for the free event: ukcw-london-2023.reg.buzz/cab-campaign-pr
6 February 2023
UK Construction PMI Update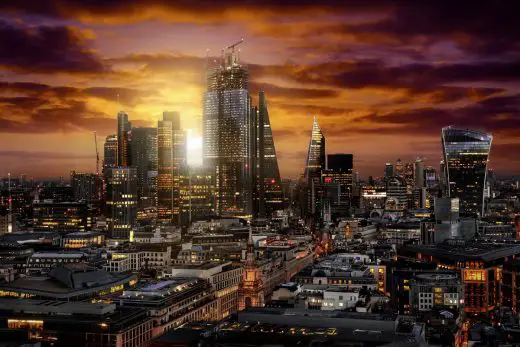 UK Construction PMI News – February 2023
Following the release of the UK Construction PMI this morning (6 February 2023), Joe Sullivan, partner at MHA, believes the government must tackle concerns surrounding higher interest rate and mortgage affordability to boost confidence in the market as the recession starts to bite:
"We're beginning to feel the recession's full impact. For weaker companies cracks are starting appear. They can no longer just survive on cheap borrowing and past Covid-19 government initiatives. Well-run operations and companies will survive but must maintain a clear business plan, focusing on reducing contract risk and cost control. Material price inflation may have eased but the cost of specialist labour and steel will still increase this year.
"For the housing market, falling prices do not equate to more transactions, as homeowners remain content staying put, largely due to the recession and the creeping impact of higher borrowing costs. As more fixed mortgage rate terms end during this period of higher interest rates, mortgage affordability will become an ever more salient issue. Higher interest rates and mortgages will further impact the rental market as rising costs will be passed on to tenants, affecting their ability to save for home deposits.
"To address concerns surrounding energy-efficient homes, especially as the energy crisis rumbles on, the government could further underwrite loans to finance activity on energy-saving materials such as solar panels and ground source heat pumps. They could also provide further tax breaks to businesses investing in renewable technology.
"Confidence could be further enhanced by the government providing additional clarity over infrastructure projects. Ultimately while the sector will be hit by short term profitability and cash flow losses, in the medium term, it should prove resilient. Easter should see some positive steps towards rebuilding confidence unless we encounter some unexpected economic shocks along the way."
Previously on e-architect:
13 December 2022
Construction slowdown predicted until 2027, BCIS analysis reveals
UK Construction Slowdown News
New work output in the construction industry will not reach pre-pandemic levels until 2027, according to new analysis from the Building Cost Information Service (BCIS).
As part of its quarterly data briefing, BCIS has revealed its short and long-term forecast for UK construction – and the outlook remains challenging as the industry continues to grapple with the impact of Covid-19, Brexit and the war in Ukraine.
According to data collected and analysed by BCIS, total construction output has only just reached pre-pandemic levels, largely driven by growth in the repair and maintenance sector – but new work output is still below 2019 levels.
Dr David Crosthwaite, Head of Consultancy Services at BCIS, said: "Our forecasts suggest new construction work output won't return to pre-crises levels until late 2027 – that's almost eight years of no real growth in the sector.
"Stagflation is a very real possibility, not only in our sector but across the wider economy. Little or no growth coupled with high inflation is a very poor environment for construction investment.
"The positive news is that it appears supply constraints are easing, leading to costs and prices stabilising in the long run.
"We think inflation has peaked and we could be over the worst of it – all eyes are now turning to the length and depth of recession."
Commercial construction – the biggest sub sector in the industry – has seen the largest decline in output over the past two years, with growth predicted to be minimal through to 2027, as requirements for retail and office space have fundamentally changed since the pandemic.
BCIS also predicts a slowdown in the private housing sector over the next couple of years before a rebound – but output is still expected to remain below pre-crisis levels.
Dr Crosthwaite added: "The repair and maintenance sector will continue to grow, but sectors reliant on new investment will stagnate, as well as those relying on public spending and government borrowing.
"Infrastructure output has grown and is predicted to continue – and spending may be used as a stimulant to boost the wider economy."
Material cost increases have far outstripped labour cost increases, but BCIS forecasts material costs to decline and return to trend during 2023. Labour cost increases are expected to persist for slightly longer, returning to trend in 2025.
High energy-use components, including steel, concrete and plasterboard, as well as specialist labour, are expected to continue to experience inflationary pressures until the energy crisis is abated.
David added: "Price increases are slowing, suggesting we're past the peak of the inflationary problem.
"The industry should be congratulated for weathering the economic headwinds over the past few years reasonably well.
"Our market conditions index suggests the impact of the latest crises have been less severe than the impact of the 2008 financial crash, which is encouraging – but the outlook for construction continues to be challenging for the immediate future."
BCIS
The Building Cost Information Service (BCIS) is the leading independent provider of construction data to the built environment and insurance sectors. For some 60 years, BCIS has been collecting, collating, analysing, modelling and interpreting cost information to support built environment professionals, helping them provide cost advice, to have confidence in commercial decision-making and to mitigate risk.
Previously on e-architect:
9 December 2022
UK Mini-Budget and Construction: Big disappointment no stamp duty relief for downsizers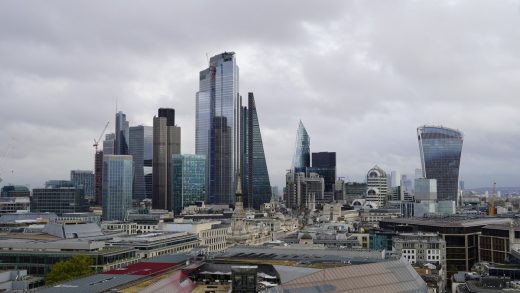 UK Mini-budget Construction News for 2022
Following the release of the UK Construction PMI, Brendan Sharkey, Head of Construction and Real Estate at MHA, believes confidence and activity is currently steady but 2023 is set to be a bleak year:
"Despite declining sector optimism regarding the UK's economic outlook, the construction sector continues to cope well. Firms have a steady pipeline of work going into 2023 because many projects were pushed backed this year. For many, last month's Autumn Statement occasioned a big sigh of relief as there were no reductions to existing infrastructure spending.
"However, whilst the short-term outlook is reasonable, the further one peers ahead the grimmer it looks. No one feels very confident about the back end of 2023.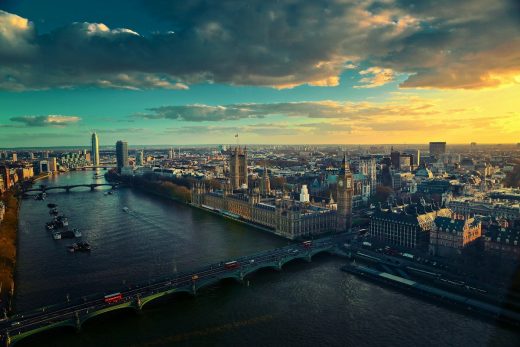 "For the housing market, demand is tailing off amidst the cost of living crisis and the imminent recession. The ending of the Help to Buy equity loan scheme in March 2023 will mean many will struggle to enter the property market in the short term. The eventual stabilisation of interest rates and property prices will provide some relief for homeowners and potential buyers but there is no confidence as to timing.
"2023 will see a very significant change within the rental property market due to the forthcoming series of Energy Performance Certificate (EPC) rating deadlines, which begin April. The costs of meeting the EPC requirements means many are reluctant to upgrade homes to meet the minimum required rating of E by April 2023, C by April 2025 for new tenants and C for all homes by April 2028. However, unless the government defers the timelines, property landlords will have to take action which should create opportunities for tradesmen to specialise in retrofit energy efficiency upgrades.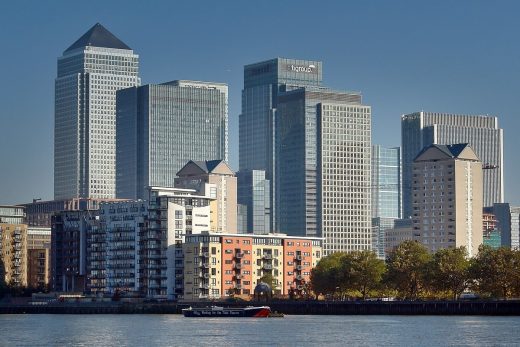 "To encourage further building projects, the government should support local planning departments to recruit the staff they need to address the clear backlog within the planning application system. The cost of this could be recovered from the developers. Improvements to the planning process would also be welcome as this would unlock current projects and give the developers an opportunity to turn their much maligned land bank into homes and cashflow. Ultimately while 2022 was not a bad year for construction, 2023 looks uncertain but, as ever, the best run construction companies will survive."
Previously on e-architect:
26 September 2022
UK Mini-Budget and Construction – big disappointment no stamp duty relief for downsizers
UK Mini-budget Construction News
Following the mini-budget last week where the Chancellor confirmed a reduction in Stamp Duty, Brendan Sharkey, head of Construction and Real estate at MHA, says the Stamp Duty reduction is positive but it won't have the impact it did during the pandemic: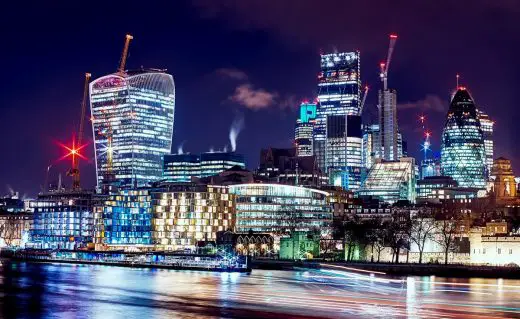 UK construction activity survey news
Comments on this UK construction news: PMI, sector review are welcome
UK Construction News
New UK Housing: British Housebuilding
New UK Housing
UK Construction Industry recovery news
UK Construction Industry recovery
UK asbestos removal from buildings within 40 years
UK asbestos removal from buildings
New Construction Output Increase Comment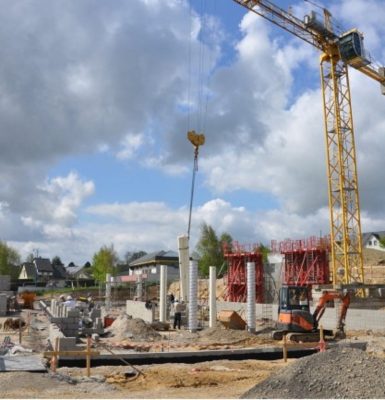 image courtesy of article provider
UK Construction Industry recovery news
How will Construction Industry respond to Brexit?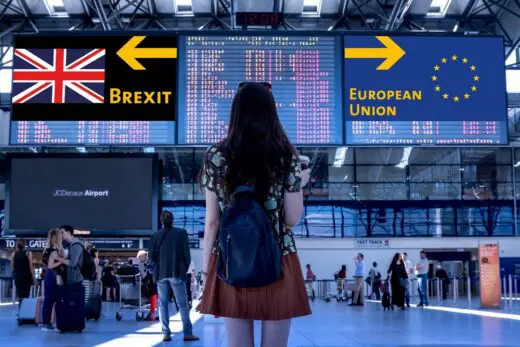 How will Construction Industry respond to Brexit?
Brexit Impact on UK Construction Industry News
Brexit Impact on UK Construction Industry
COVID-19 Crisis Impact on Buildings
COVID-19 and reinvention of the construction industry Report News
COVID-19 construction industry reinvention
How the coronavirus will affect urban design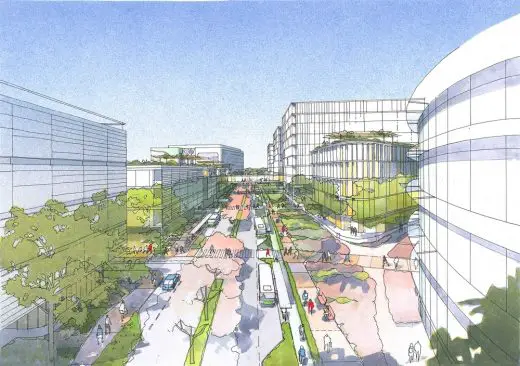 picture courtesy of article provider
How COVID-19 changes urban design
How COVID-19 is changing the way we work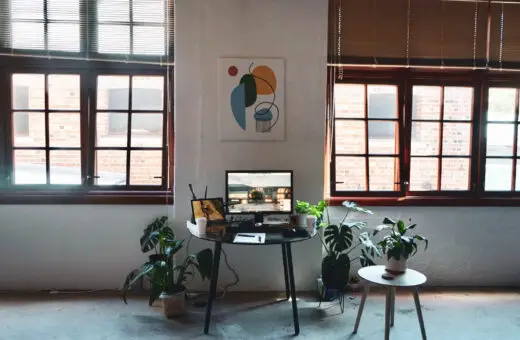 image courtesy of article provider
How COVID-19 changes the way we work
Doing your homework on working remote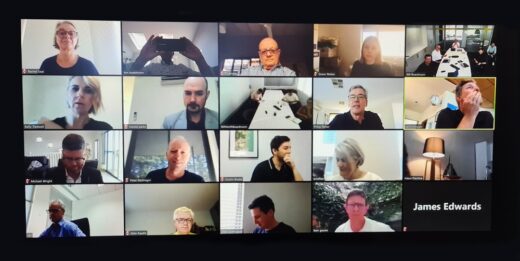 visual courtesy of article provider
COVID-19 Remote Working
Coronavirus on the property market
Construction Industry leveraging Big Data for Gains
Comments / photos for the UK construction news: PMI, sector review page welcome