UK Construction PMI September 2022, British Building Industry, RICS Construction Survey Housebuilding Guide
UK construction activity to grow in 2022
26 September 2022
UK Mini-Budget and Construction: Big disappointment no stamp duty relief for downsizers
UK Mini-budget Construction News
Following the mini-budget last week (Friday 23 September) where the Chancellor confirmed a reduction in Stamp Duty, Brendan Sharkey, head of Construction and Real estate at MHA, says the Stamp Duty reduction is positive but it won't have the impact it did during the pandemic:
"When it comes to Stamp Duty relief the help for first-time buyers is positive but it is very disappointing there was no specific relief for downsizers. Encouraging more people to downsize would free up more family-sized homes.
"Also, this Stamp Duty reduction won't work as well as previous reductions made during the pandemic. In 2020 and 2021 people had savings and an incentive to move given we all had to spend more time at home. Today trying to stimulate the housing market is going to run head first into inflation and higher interest rates. In addition, what we see in the market currently is that developers are still optimistic about future sales: they don't need another incentive.
"Reforming and streamlining the planning system sounds like a good idea but the trouble is the government has said it has this ambition at many previous budgets and nothing ever happens. So the industry will believe this when it sees it.
Finally, the industry will always applaud the promise of more work, so the goal to speed up a series of infrastructure project will boost confidence."
23 September 2022
HKS responds to today's mini-budget
UK mini-budget news in September 2022
Comment from Angus Duguid, Regional Commercial Business Leader at global architecture firm, HKS in response to today's 'mini-budget' – focussing on changes to planning regulations.
Angus Duguid, Regional Commercial Business Leader at HKS comments:
"The relaxing of planning regulations creates a risk of poorly thought through development and inadequate S106 settlements, ultimately meaning that local people lose out. Reducing the requirement for change of use could be beneficial but should absolutely reflect the key priorities of an area – whether that's boosting employment or providing affordable homes.
A better route would be linking investment in these areas to ESG style funding support, to promote more sustainable development. My concern is these approaches risk addressing a short term horizon rather than setting a structure to support local communities in the long-term."
23 September 2022
Home builders point to growing policy divergence following UK Chancellor's growth plan announcement
Scotland's home builders have responded to the Chancellor's Growth Plan announcement by highlighting the growing policy divergence between Scotland and the rest of the UK.
As the Chancellor permanently doubled the nil rate for Stamp Duty to £250,000, raised the threshold for First Time Buyers to £425,000 and announced measures to increase housing supply, Homes for Scotland Chief Executive Jane Wood said:
"Today's announcement goes to further highlight the policy divergence between Scotland and the rest of the UK.
"At a time when Scotland has an undersupply of housing approaching 100,000 homes, this is highly concerning in the context of attracting investment and ensuring that those delivering the homes that our country desperately needs are on a level playing field with their counterparts south of the border."
6 September 2022
UK Construction PMI News
UK construction sector news in September 2022
Following the release of the latest UK Construction PMI today (6 September), Joe Sullivan, partner at MHA, believes the Summer holiday season and government paralysis have brought construction down to earth:
"The industry has managed to maintain growth since early 2022 until the tables turned last month. The summer holiday season and the paralysis of government over the past 6 weeks have stunted the industry, especially the civil engineering sector. The contraction does not look like it will begin to abate any time soon.
"The number one priority must be to guard against soaring energy costs causing a rash of business failures in the sector. The new Prime Minister Liz Truss could take two measures immediately to help: reinstate the red diesel rebate and provide additional support for the most energy intensive aspects of the sector, such as aggregate, asphalt and cement businesses. These measures would help curtail the inflationary pressures throughout the supply chain.
"The labour market remains very tight. Skilled tradespeople increasingly shop around and work where the pay is highest which serves as an added stimulant to wage inflation. The Construction Industry Training Board (CITB) recently stated a larger number of workers are needed to deliver on industry demand in the medium term. The concern is that when businesses are focussed on survival recruitment, training and skills development may all suffer, storing up further issues for the future."
6 July 2022
UK Construction PMI – seeing full impact of Ukraine war on prices
UK construction sector news in July 2022
Following the release of the latest UK Construction PMI today (6 July), Joe Sullivan, partner at MHA, believes the full inflationary effects of the war have now worked their way through the system, pushing more companies into insolvency but that supply constraints will stop house prices falling dramatically:
"In recent months we had seen material prices start to level off, but we're now seeing the full effects of the war in Ukraine work their way through the system, driving up prices and ensuring we continue at these price levels for some time. Although the war began on 24 February, it takes time for the range of effects to work their way through. Together with these input cost increases, further shortages of raw materials like timber and manufactured goods such as generator components are behind the growing number of insolvencies in the construction sector.
"The remarkable success of the residential property market continues but the rate of price increases is now slowing. However, the restriction in the supply of new plots is the key factor which will guard against the house 'price bubble' bursting significantly. This makes the sub-sector a better investment bet than most others for the year to come. Vendors are trying to pre-empt a recession by becoming more reasonable in the prices they seek, trying to tie up a deal quickly rather than holding out for higher prices.
"Further wage increases are inevitable. Contractors are under pressure not only to maintain their current head count for existing work but to retain the individuals with the appropriate skills necessary for opportunities available for tender.
"Contractors are making progress with energy efficient delivery but the cost of investment and management time in achieving sustainable goals is starting to filter through the supply chain. This may preclude some subcontractors from involvement in future work, so firms need to pay great attention to this area, to stay relevant and to future proof their business."
Previously on e-architect:
8 June 2022
UK Construction PMI – June 2022
UK construction sector news in June 2022
Following the release of the latest UK Construction PMI today (8 June), Brendan Sharkey, Head of Construction and Real Estate at MHA, believes buoyant housing demand and good management of supply chain issues mean the construction sector is holding up:
"The UK construction sector, particularly the residential housing market, is coping relatively well despite the ongoing cost of living crisis. Momentum may have slowed but given the circumstances, the sector is holding up well. The economy may be tough for many but the pandemic was actually good for household savings, allowing people on relatively modest incomes to build up a war chest which they can now put towards a deposit.
In addition, supply chain issues are no longer causing acute problems. Contractors and developers are usually able to get their hands on construction materials. Construction is a low margin business and some contractors will be running at a loss at the moment but the more financially stable companies are well placed to survive even if market conditions deteriorate.
"The sector isn't crying out for government help but one issue the government needs to start considering more seriously is raising awareness of energy performance regulations among the public. Legally an EPC (energy performance certificate) is a requirement before selling a property. In 10-15 years' time homes that don't meet stringent energy performance standards will be unsellable.
Some buyers definitely know this and this is one reason why demand for new build properties is strong (as they are EPC compliant) but the government hasn't explained to the average buyer how risky the purchase of a second hand home that falls short of energy efficiency standards will become. There is a sense ministers don't want to rock the apple cart but it is crucial more buyers take a long-term view and invest in energy efficient properties or recognise what they are buying will need a retrofit during their ownership."
4 February 2022
UK Construction PMI: Confidence rises but inflation remains the big threat
UK construction sector news
Following the release of the latest UK Construction PMI today (4 February), Steve Plaskitt, Partner at MHA, says the sector continues to face challenges from inflation and the forthcoming ban on red diesel, but the government's Levelling Up white paper (published on 2 February) is very promising for the sector:
"The outlook for the UK construction sector remains positive, with plenty of work to go around and strong demand for new projects. The supply chain bottleneck has also eased for certain products (such as steel and timber) and unseasonal mild weather has boosted productivity on construction sites. Crucially the end of Covid-19 restrictions is further bolstering confidence.
"Inflation will continue to be the biggest challenge for the sector. Ongoing shortages of materials and labour, increased energy costs and rising wages in addition to the forthcoming Health and Social Care Levy, will all adversely impact profits. In the housing market rising inflation will also lead to higher house prices.
"These challenges will be exacerbated by the ban on red diesel for power generation linked to commercial purposes, which will affect generators, cranes and site vehicles from 1 April 2022. This ban is a major source of confusion and concern for the sector. Red diesel, which is just normal diesel dyed red to indicate its tax status, was effectively a rebate on fuel duty for companies using fuel on sites (like construction sites) rather than highways. To help meet climate targets the government is withdrawing this rebate. This means construction firms will end up paying more in fuel duty, which will create a major headache for companies already struggling with rising costs.
"Given these challenges government spending remains key for the construction industry's continued growth and the Levelling Up White Paper, published on 2 February 2022, is a strong step in the right direction. The provisions for the creation of new affordable homes and the regeneration of dying high streets and derelict sites in towns are a real blessing for construction firms. This is especially the case for regional construction firms located in cities in the North and Midlands, such as Sheffield and Wolverhampton, which will benefit from the £1.5bn Brownfield Fund delivered by Homes England."
3 February 2022
UK construction activity expected to grow despite labour shortages and soaring material costs
Construction workloads for the next year expected to remain positive
Builders continue to struggle getting materials or skilled workers like bricklayers to site
Despite positive outlook firms point toward Brexit and Covid as causing these problems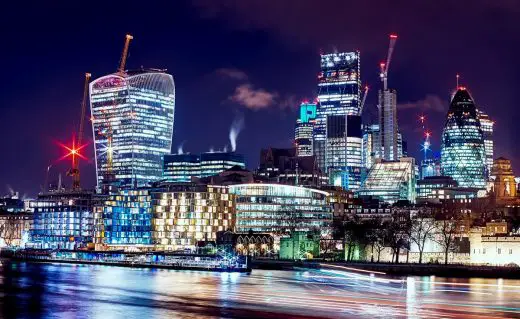 UK construction activity to grow news
Construction experts across the United Kingdom painted a positive picture for the industry over the next year with strong levels of activity expected despite mounting concerns around sourcing materials and labour, this according to the latest RICS construction survey for the final quarter of 2021.
In terms of workloads for Q4 2021, +33% of respondents said they continued to see increases in demand for construction work (the same level as reported in Q3). New infrastructure projects are seen to be behind the much of the increase in workloads, with a net balance of +40% – with energy developments particularly leading the way. Elsewhere the private housing sector also continued to show solid momentum with a net balance of +37% of respondents reporting new works in this area.
Looking to the year ahead, expectations of upcoming workloads edged up to a net balance of +45%. Infrastructure continues to be viewed as likely to lead the sector but both the private residential and non-residential works are anticipated as also delivering strong growth in output. The government's newly announced 'Levelling Up' white paper, which sets out how billions in funding will be allocated toward regenerating towns and cities across the UK, could also support construction workloads through new infrastructure, housing and non-residential works.
Business enquiries were still firm in the final quarter (+37% in Q4 2021) which is also consistent with a more upbeat outlook for activity looking out over the next twelve months. Additionally, +10% of respondents also said profit margins are now anticipated to increase over the course of 2022 compared with just +2% in the last survey – which reflects the upbeat picture of the year ahead.
Despite the positive picture, concerns around the availability of materials (84%) and labour (77%) suggested these problems continue to dominate the UK construction sector – with factors like Brexit and the ongoing COVID-19 pandemic giving building firms a headache.
In terms of skilled labourers, 65% of respondents saying they had difficulties finding bricklayers and carpenters to deliver projects (although this was slightly less apparent for other skilled trades like plasterers and electricians). That said, the estimate for material costs is expected to jump by a further 9% over the period in question with skilled labour costs rising by more than 7% and unskilled costs by between 5 and 6%.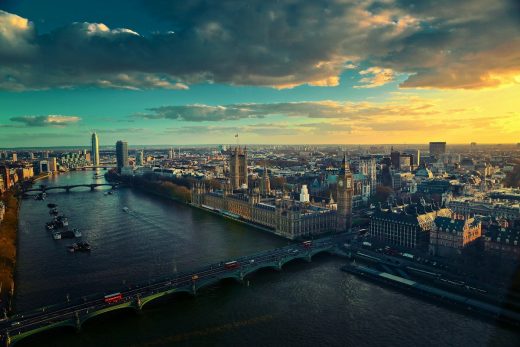 Simon Rubinsohn, RICS Chief Economist, commented:
"There is clearly an upbeat tone to the feedback received from across the construction industry. However, the concerns around labour and in particular, skilled labour are just not going away.
"The long-term fix is to attract more younger people to the sector but that may be insufficient to address the immediate problem which significantly, is being reflected in expectations for a sharp uplift in wage costs over the next year.
"The presumption from professionals working in the industry is that this rise in pay will help provide a short-term fix as the strong projections for activity through the course in 2022 are premised on a further rise in headcount."
Bradley Tully, Senior Public Affairs Officer at RICS, said:
"The levelling-up agenda offers important opportunities for the construction sector to play a vital role in transforming areas that are in need of regeneration, and to demonstrate the power of the built environment in tackling inequalities.
"In order to create thriving places where people can live and work, we are clear that the levelling-up agenda must be underpinned by a reformed planning system that offers greater certainty, provides for sufficient local accountability and allows for the timely delivery of vital social infrastructure."
RICS
Everything we do is designed to effect positive change in the built and natural environments. Through our respected global standards, leading professional progression and our trusted data and insight, we promote and enforce the highest professional standards in the development and management of land, real estate, construction and infrastructure.
Our work with others provides a foundation for confident markets, pioneers better places to live and work and is a force for positive social impact.
Previously on e-architect:
UK Construction News
UK construction news: PMI, sector review
UK construction news
UK asbestos removal from buildings within 40 years
UK asbestos removal from buildings
New Construction Output Increase Comment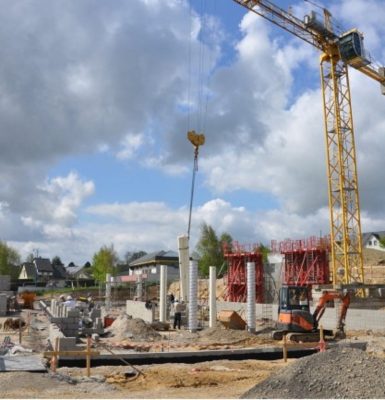 image courtesy of article provider
UK Construction Industry recovery news
How will Construction Industry respond to Brexit?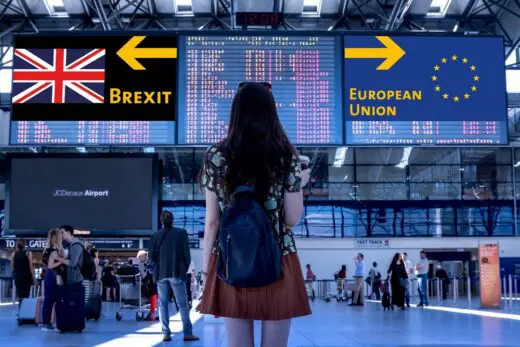 How will Construction Industry respond to Brexit?
Brexit Impact on UK Construction Industry News
Brexit Impact on UK Construction Industry
COVID-19 Crisis Impact on Buildings
COVID-19 and reinvention of the construction industry Report News
COVID-19 construction industry reinvention
How the coronavirus will affect urban design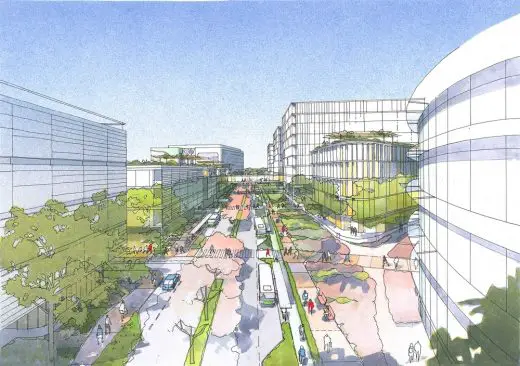 picture courtesy of article provider
How COVID-19 changes urban design
How COVID-19 is changing the way we work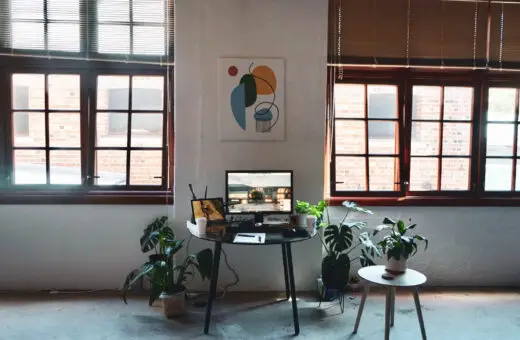 image courtesy of article provider
How COVID-19 changes the way we work
Doing your homework on working remote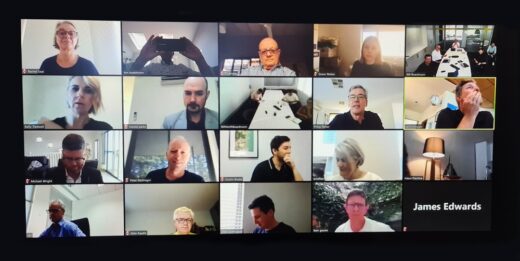 visual courtesy of article provider
COVID-19 Remote Working
Coronavirus on the property market
Construction Industry leveraging Big Data for Gains
Comments / photos for the UK construction activity to grow page welcome