British Construction Industry Recovers From Coronavirus, UK Housebuilding after COVID-19 Guide
UK Construction Industry recovery from Covid-19
6 December 2021
New Construction Output Increase Comment
UK Construction PMI News
Following the release of the latest UK Construction PMI today (6 December), Steve Plaskitt, Partner at MHA, believes that despite output rising, the sector faces multiple challenges with persistent materials and labour shortages, high inflation and a lack of government stimulus posing long-term threats to the commercial and residential property sectors:
"The UK construction output increased in November, however shortages of labour and raw materials will continue to hamstring the UK's construction sector. The impact of distribution issues to and from UK ports and the lack of availability of staff with middle range technical and manual skills are weakening output, with labour shortages becoming so problematic that firms are resorting to poaching staff from competitors to fill employee gaps.
"Supply shortages have directly resulted in worrying price inflation, which will inevitably drive up sales prices. While this could be temporary, its unlikely inflation will turn negative in 2022, meaning the best firms should hope for is a stabilisation of prices as we enter the New Year.
"Residing frustration from a weak autumn budget and the damaging cancellation of HS2 in Yorkshire and Humberside may have lowered sector confidence compared to previous quarters. On the former, the Chancellor failed to excite or provide meaningful incentives to support the industry's green transition or to help alleviate the burden caused by ongoing shortages. While on the latter, the scaled-back HS2 network will drastically reduce the creation of new houses, towns, and railways connecting people across the country, further dampening the outlook of the construction industry moving forward.
"While confidence in the housing market remains high, the end of the stamp duty holidays has led to a 30% drop in sales in October 2021 when compared to the same period last year, and house prices may start to level off in 2022. Increased cost of living and energy prices as well as shortages of building materials and low availability of builders will also sway homeowners to buy energy-efficient homes rather than pursue renovation projects, leading to an imbalanced demand in the sector.
"However, incentives following COP26 provide some good news for the construction industry. For instance, the £27.5m Urban Climate Action Programme (UCAP), which supports overseas cities targeting net-zero emissions, should help British construction companies exporting their design expertise abroad to increase export sales. In addition, the Local Net Zero Programme of £22m will bring further support to UK councils aiming to reduce local carbon emissions. However, these are only minor rays of light which stop short of addressing the wider and bigger challenges facing the industry today."
About MHA
MHA is a network of independent accountancy firms, ranked the 12th largest accountancy group in the UK*. It comprises four member firms with a strong reputation for specialist industry knowledge, which collaborate and share best practice to provide outstanding client service. These include: MHA MacIntyre Hudson, MHA Moore & Smalley, MHA Monahans and MHA Tait Walker. The network has 136 partners and 1,375 staff across the UK.
The MHA Network is the UK independent member of Baker Tilly International, one of the world's largest leading international networks of independently owned and managed accountancy and business advisory firms, operating across 148 territories.
12 Feb 2021
UK Construction Output Figures
New Construction Output Figures Show 2.9% Fall: Industry Comment
Commenting on the new construction output figures published by the ONS today which show a 2.9% fall in December, the first decline in monthly growth since April 2020, Clive Docwra, Managing Director of construction consultancy and design agency McBains, said:
"Following a period of successive months of growth where output had been gradually picking up, today's figures are hugely concerning. Output was 3.5% below pre-coronavirus levels in December compared to November.
"The reason for the recovery over the previous months was due in no small part to a strongly performing housing sector. But the imminent end of the stamp duty holiday could see a reverse, especially when today's figures show that private new housing work already fell by 3% in December.
"New commercial work contracts remain at low levels, with today's figures showing a 6% fall in private commercial work. This is in part due to the office sector deciding on what changes to make to its real estate as a result of the pandemic and the impact on working patterns.
"All this uncertainty means that continued government public spending commitments are necessary to support an industry that is still feeling its way back after the impact of Covid-19."
4 Dec 2020
UK Construction Industry Sector Update
New building projects fuel industry optimism
New order volumes in November grew at its fastest rate in six years with housebuilding a star performer, according to the UK purchasing managers' index.
The survey pointed to the strongest degree of business optimism across construction since January.
Chartered Institute of Procurement and Supply group director Duncan Brock, said: "The sector is moving back to strength with another solid rise in output and gaining more momentum as new orders rose last month at the highest rate since October 2014.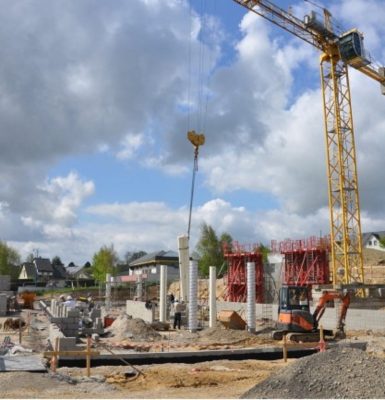 "The energy behind this success was primarily the housing sector as sales remained buoyed by consumers rushing to meet the stamp duty relief deadline less than four months away and a rise in home improvement projects for locked down citizens."
House building at 59 was the strongest out of an overall activity rate of 55 for November – above the 50 no-change value for the sixth consecutive month.
The EY ITEM Club chief economic advisor Howard Archer said: "Positively, the index observed there were signs the main growth driver has transitioned from catch-up work to new projects."
More than half of the index's panel forecast a rise in business activity during the year ahead, while only 16 per cent predict a decline.
Brokers Hank Zarihs Associates added property development lenders were reporting healthy levels of constructions loans and refurbishment finance applications.
Rising material costs fuel job cuts
Survey respondents reported on supply chain pressures due to increased demand with transport delays and stock shortages.
Materials costs, particularly for timber, had risen at their fastest rate in 19 months leading to job cuts, the index revealed.
"In a bid to dampen down the effects of the sharpest rise in input costs since April 2019, builders were reducing headcounts to keep their own heads above water leading to another fall in job numbers," said Mr Brock.
"As more work fills the sector's pipelines, the necessity to recruit is likely to become more urgent, and the shortfall could be reversed barring further disruption."
The latest index activity results prompted the Federation of Master Builders to put more pressure on the government to extend the green retrofit scheme for homes beyond the end of March 2021.
Civil engineering returned to growth in November 52.3, while commercial work increased marginally to 51.9 – the slowest rate for six months.
Construction Industry recovery from Covid-19 images / information received 041220
Previously on e-architect:
9 Dec 2022
UK construction news: PMI, sector review
UK construction news
3 Feb 2022
UK construction activity to grow in 2022
UK construction activity to grow
12 Nov 2020
British Construction Industry Output Recovery
New Construction Output Figures Show Continuing Recovery
Commen on the new construction output figures published by the ONS today which show the construction sector maintaining its recovery with growth of 2.9% in September.
COVID-19 Crisis Impact on Buildings
9 Oct 2020
UK Construction Industry Output Figures
New Construction Output Figures Show Slowdown In Growth: Industry Comment
Commenting on the new construction output figures published by the ONS today (9 October) which show a slowdown in output.
11 Sep 2020
Construction Industry Recovery From COVID19
New Figures Show Construction Industry Continuing To Recover From Covid-19 – But Output Below Pre-pandemic Levels: Industry Comment
Commenting on the new construction output figures published by the ONS which show a third successive month of growth, in the context of an industry that experienced a record 40% drop in output at the height of the coronavirus lockdown.
21 Oct 2020
COVID-19 and reinvention of the construction industry Report News
Asite launch a new research report examining how the construction industry can adapt to survive and thrive in the face of COVID-19.
COVID-19 construction industry reinvention
COVID-19 Crisis Impact on Buildings
Rethinking design: Going viral – how the coronavirus will affect urban design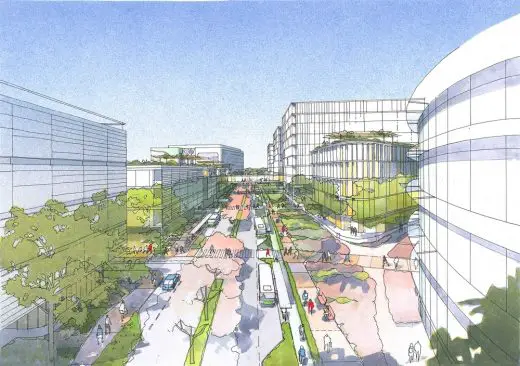 How COVID-19 changes urban design
COVID19 Impact on Hotels & Resorts Guest Journey
COVID19 Impact on guest journey
How COVID-19 is changing the way we work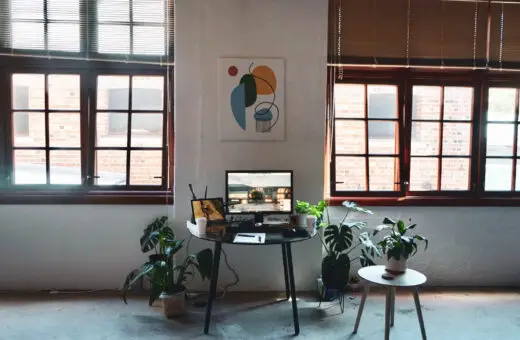 How COVID-19 changes the way we work
Doing your homework on working remote
Hames Sharley employees during a Zoom meeting: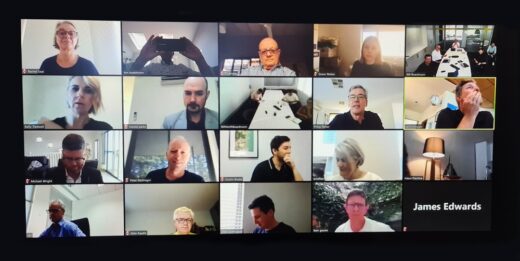 Quarantined Architects Database
Database for Quarantined Architects
Coronavirus Impact
The impact of coronavirus on the property market
Coronavirus on the property market
Construction Industry leveraging Big Data for Gains
Coronavirus (COVID-19): UK government response.
Comments / photos for the UK Construction Industry recovery from Covid-19 – Coronavirus Impact on building profession page welcome