Types of outdoor shutters and blinds explained guide, Sydney building design tips, Australia home advice
Outdoor Shutters and Blinds: Explained
10 Jun 2021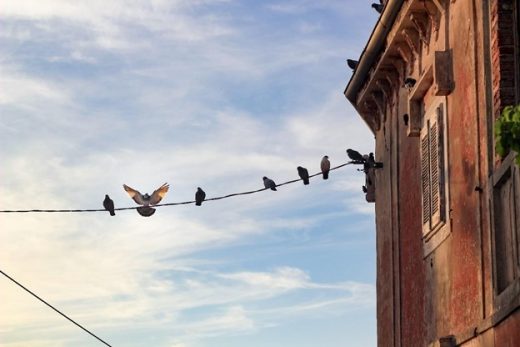 Buying both outdoor shutters and blinds isn't something you can do in a blink of an eye. Especially because when people are purchasing a brand-new house, or they are renovating it, they do not think of these items first.
Still, to those people who love outdoor living and they want to find a way to enhance their space, this is something that may be enticing and thrilling to think about. Generally speaking, both shutters and blinds are an amazing solution.
However, since this is something that you do not purchase every single day, you have to be careful about it and choose wisely. If you want to be provided with more information regarding these things, then keep reading and you'll learn everything.
Starting With Exterior Window Blinds
Where To Begin?
Before you even embark on this journey and acquire anything, you first have to ask yourself why you are buying the blinds in the first place? Is it because you've realized that something is missing when you are walking into your backyard?
Will these blinds satisfy your needs? If you think that they will, then it's time to conduct thorough research and see what options you have. Now is the perfect time to go online and see what others recommend or you can always consult with an expert in this field.
Fortunately, there are numerous amazing online stores that have excellent blinds at your disposal. That's especially the case in Sydney. So if you live in this dynamic city, you can see here every option that is available. If you are not sure about the type of blinds you need and what they offer, below you will get some answers.
Different Types Of Blinds
Verandah Blinds – If you're a generally private person, but still don't want to live in the dark, then these are a great option. You can find them in different colors and they will provide you with visibility and protection.
Retractable Blinds – These kinds of blinds are an ideal solution when you want to have the best protection against harmful UV rays. Namely, they can block out almost eighty percent of sun rays. Furthermore, every material that is used for retractable blinds is colorfast and water-resistant and consists of locking brackets that will not allow the blind to flap in the wind.
Patio blinds – These are also known as café blinds. They unite together to create some type of barricade between you and various elements, such as glare, rain, and wind. If you need something with maximum durability, then you should definitely consider having them.
Learning Everything About Outdoor Shutters
Listing Four Major Types Of Exterior Shutters
Outdoors shutters come in four types: louvered, paneled, Bermuda, and board and batten. You can find them in various materials, including synthetic foam, MDF (medium density fiber), wood, and faux wood.
Raised Panel shutters remind a lot of people of kitchen cabinets or doors and they come with a double or single raised panel. Because they are not so prominent, they blend perfectly well with practically any style house, such as:
Federal
Victorian
Colonial
Cape Cod
Georgian
Ranch
French Country
Greek Revival
Louvered shutters consist of angled slats that enable the light and breeze to enter your house. They are known for their sophisticated look that is also perfect for almost any exterior. Most commonly, they are paired with Italianate, Victorian, and other traditional styles. Furthermore, these shutters are attached to the side of the window. Besides, Italianate and Victorian, these are others styles that you can combine them with.
Federal and Colonial (operable louvers can be frequently seen on second floors of these types of styles)
Cape Cod
Georgian
Ranch
Greek Revival
Board and Batten – Some people have a tendency to call them either Bnb or B and B and they have a very old character, all due to their simple and plain construction. Moreover, they are one-to-three boards that are being held together with a light cross plate which can either be at an angle across these shutters or can go horizontally. When it comes to home styles, they go well with:
French Country
Cape Cod/Ranch
Mediterranean
Bermuda and Bahama shutters – These are also known as shaker shutters, and contain firm, flat panels. If you want something that is going to block awful weather and bring in some brightness, then these are a perfect choice. When it comes to style, they can blend well with literally any house but are most frequently seen on modern and country-cottage homes. Besides these two, you can find them on:
Types of Outdoor Shutters and Blinds Materials
Although we've mentioned materials that are being used for these shutters, let's get more into details when it comes to it.
Vinyl – This is for sure the most affordable material for them. They were made out of hollow PVC and are generally very light, do not require a lot of maintenance, and are moisture-resistant. Besides water, they are also resistant to rotting, fading, and cracking.
Wood – If you're looking for something that is both sophisticated and elegant, then this is the way to go. People who are more into traditional exterior should definitely consider obtaining the wood. Furthermore, these shutters can also be shortened just a little bit if you want to accomplish specific window dimensions. Now, since wood is a material that eventually ages, you will have to seal them every year if you want to make sure they last for a long period of time and still look very appealing
Composite Wood – Also known as faux wood. This type of material resembles real wood, however, it doesn't require as much maintenance as the real one. Furthermore, it is a great alternative if you are looking for wide or tall shutters because they are very stiff and lasting.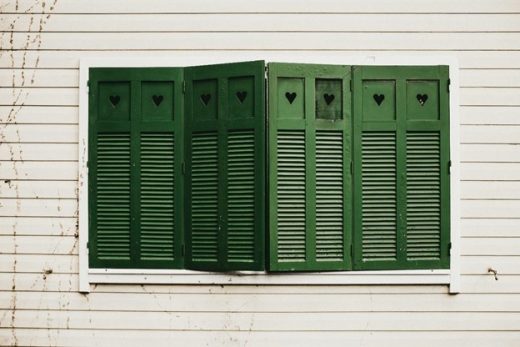 If you haven't thought about shutters and blinds before or you simply didn't know anything about them, with the help of this article you'll be able to get yourself familiar with them and figure out which of these two is the best option for your house.
Comments on this guide to Types of Outdoor Shutters and Blinds article are welcome.
Shutters and Blinds
Shutters and Blinds Posts
Match window shutters with home interiors
5 reasons why to fit electric blinds in your office space
Venetian and pleated integral blinds comparison
Building Articles
Residential Architecture
Comments / photos for the Types of Outdoor Shutters and Blinds: Explained page welcome