How to protect your home from mold and mildew, Building Design Tips, Online Advice
To Protect Your Home From Mold And Mildew
10 Jun 2021
Mold and mildew are conditions experienced in the winter season or when your home experiences water damage. It's the wetness that harbors their growth and accumulation.
Your home's environment is conducive for their development, and that's why you are likely to find them growing around the bathrooms, basements, and kitchen. When you spot them growing, it's advisable to deal with them at the right time to avoid any health problems such as asthma, wheezing, and coughing.
Below are valuable tips on how to prevent mold and mildew in your home.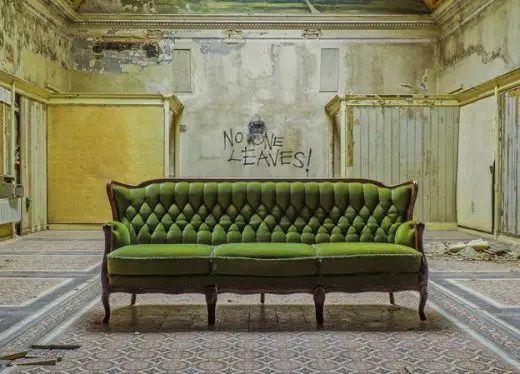 1.   Check on the Humidity Levels?
Since the two grow in a humid environment, the humidity levels in your home must be kept low. If you reside in areas with excess moisture, it is advisable always to keep your house well-ventilated. For the bathroom, basement, or kitchen, ensure that you turn on the vent fan.
Another option would be to install humidifiers and dehumidifiers. If you have an attic, look for attic fans to manage the moisture and offer proper ventilation up there. Always consult an HVAC consultant to know what fans are right for your home. An HVAC system will help control the humidity in the house, and it becomes helpful when the air becomes dry for easy circulation.
2.   Vacuum With HEPA Filter
These are filters used for high-efficiency particulate air; they help eliminate mold on carpets and the floor. It is a great option to remove any dampness when you do not have a fan vent.
One thing to note is that the HEPA filter may not deal with the growth for good. What do you do when you are unable to deal with the growth by yourself? As stated at Disaster Plus, mold removal doesn't have to be complex or expensive. Therefore, you shouldn't hesitate to ask for a professional hand whenever you feel like their growth is overpowering you. Having a professional will not only help you deal with the problem for that time but will help eliminate it for good.
3.   Ensure You Have Fresh Air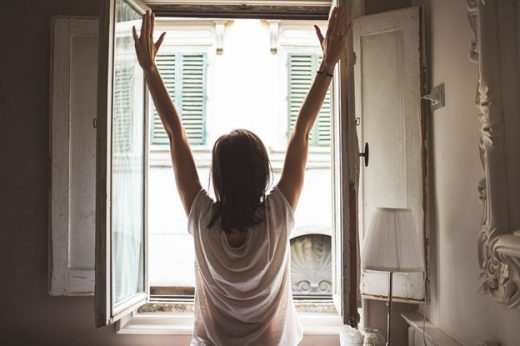 The best way to have free and clean air circulation is through opening the windows. The ventilation is good when you need to lower indoor carbon dioxide, which is risky for your health.
Fresh air is crucial, and it dries dumpy areas, hence reducing stuffiness and odors. Ensure you have a habit of opening your windows each day for about 15 minutes. By doing so, you will be enjoying a cool breeze while also fighting the survival of molds in the house.
4.   Use non-toxic Cleaning Products
How often do you clean your home? What cleaning products do you use? When you use the wrong cleaners to remove molds and mildew, you will not only be cleaning, but you will also be exchanging a contaminant with another one.
To avoid all this, you should always stick to water-based cleaning products. Look for the ones that are non-toxic and non-aerosol.
5.   Maintain Indoor Cleanliness And Dry The Areas After Cleaning
Even though you may use the right cleaning products, this doesn't guarantee that you neglect your home. Ensure you clean the surfaces. You need to have regular cleaning and drying habits and cover every corner of your home.
Doing a thorough cleaning now and then helps eliminate the conducive environment for molds and mildews.
6.   Don't Neglect the Leaking Pipes and Taps
When you have a leaky pipe or a damp basement, dry the place if possible within 24 hours. Make sure you do not have wet clothing or bath towels for an extended time. It's advisable to treat a leaky pipe as an emergency to remove any moisture in the house. You can adapt these tricks as waterproofing solutions:
Ensure you clean and repair gutters and related systems
Install and maintain a basement sump pump
Make sure you improve on drainage and repair any sewers
Install new drainage systems
Seal all window and foundation leaks
It is advisable to repair all the leaks in good time
7.   Introduce some Houseplants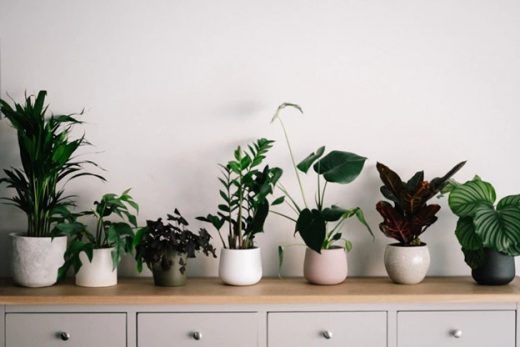 Introducing houseplants has proven to be a great way to enhance indoor air quality. The live plants help to remove any VOCs such as benzene, paint, and formaldehyde. Therefore, if you love gardening, this is it. By bringing your garden indoors, you will be killing two birds with one stone. That is, you will be improving your health while at the same time dealing with the growth of mold and mildew.
8.   Declutter your Home
Another piece of advice would be to avoid having clutter or organic materials around the home, such as cardboard and paper. In case you have any unwanted clothing and items, throw them out to eliminate any musty smell.
Conditions That harbor the growth of Mold & Mildew
The high heat of 77 to 87 degrees
The humidity of between 62% and 93%
Food remains
When you have warm temperatures plus high humidity, it becomes an excellent environment for mold and mildew. For this reason, mold and mildew accumulation are likely to be faster in some months and not others.
Despite the type of mold and mildew, removing them from your living areas plus garages and offices is advisable. Luckily there are numerous approaches to prevent and protect your home from mold and mildew. When you notice it on time, you will prevent it from developing into a complicated state.
How To Clean Mold And Mildew
For severe mold infestation, the recommendation is to consult a professional for mold and mildew remedies. With smaller amounts, you can remove with simple cleaning materials like:
Vinegar
Bleach
Hydrogen peroxide
Rag
Spray bottle
Tea Tree Oil
Bleach, vinegar, and hydrogen peroxide are adequate for smaller amounts of mold and mildew. If you are looking for something more practical and natural, go for tea tree oil.
Protect Your Home From Mold And Mildew Summary
Mold and mildew growth is common in homes. When left to accumulate, the growth can end up destroying parts of your house. If you find yourself in a mold-infested home, this article shares ideas that you can borrow to deal with the problem. If the problem doesn't stop even after adhering to the tips, it's advisable to call in professional help.
Comments on this Protect Your Home From Mold And Mildew article are welcome.
Mold
Mold Posts
Mold Remediation For a Cleaner Home
Choose best mold testing service provider
Building
Residential Architecture Articles
Comments / photos for the How To Protect Your Home From Mold And Mildew page welcome