Organization tricks for people with lots of clothes, Property storage style advice, Home space tips
5 Organization Tricks For People With Lots Of Clothes
15 Feb 2023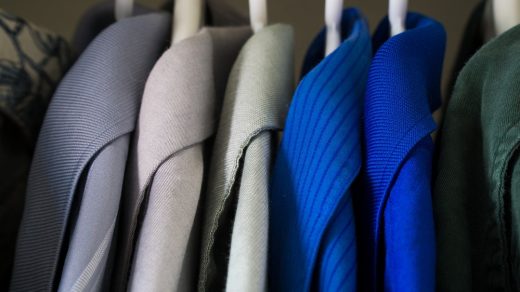 Organizing your wardrobe can be difficult if you have a lot of clothing. If you have gone through your clothes and gotten rid of the ones you no longer want, and are still left with a lot, you might feel overwhelmed. Maybe you just like clothes, and that's okay! You should already have a long garment bag made from cotton to protect your fancy clothing, but what about the rest of it?
If you aren't sure what you can do to organize your clothes if you have a lot of clothes, we can help. Below are 5 handy organization tricks for anyone with a lot of clothes – they should make a real difference!
5 Organization Tricks For People With Lots Of Clothes – Storage
1.    Use Space-Saving Hangers
Space-saving hangers will do exactly what it says – save space. If you have a lot of clothes, then you know you need all the space you can get. These hangers will usually allow you to fold them so that they essentially hang vertically rather than horizontally. You will be able to store several hangers on the space-saving hanger, which will clear up a lot of space for you and the rest of your clothes.
It's a quick and easy way to organize your wardrobe as you can keep all similar items on one hanger, keeping everything together and neat. Stick to one type of clothing item per hanger, and you will never struggle to find anything again.
2.              Divide Your Clothes by Category
These categories can be whatever works for you, since all of our brains work differently! You may choose to organize it by season, occasion, color, or anything else you like. There are no rules, but doing this will help you remember where everything is at all times.
By keeping all of your summer blouses on one end and your winter cardigans on the other, you will always be organized, and they will remain easy to find.
3.              Use Dividers Where You Can
You can use dividers for smaller items like undergarments wherever you can, and organize them however you like! Dividers can come in all different shapes and colors, and will help to keep everything in view and neat. It will also help to remind you how much of everything you have, so you don't have to worry about keeping track of everything in your head.
It's no fun trying to find specific undergarments to suit different outfits, and it's so easy to lose track of your favorite pair of black pantyhose or nude underwear. If you use a divider, you can get a dedicated space for these things, and you will know exactly where they are the next time you need them.
4.              File Your T-Shirts
If you have a lot of t-shirts, you will know that, while they are small, they take up a lot of space – especially if they are on hangers. Combat this issue by not using a hanger for your t-shirts, and filing them instead! Not only does filing your t-shirts take up much less space in a drawer, but it looks neater, and it gives you the chance to actually see what you have in your collection.
This method allows the shirts to show part of the design on the front (or back), so you don't have to spend so much time looking for the one. This organizing trick will make your life so much easier.
5.              Use Circular Hangers
Finally, if you have a lot of belts, scarves, camisoles, or anything similar, you will wish you saw this trick sooner. The circular hanger is designed for belts, but you can get a lot more use out of it. Simply stick your clothing items through the hoop and watch how much space you can recover in your closet (perfect for more clothes, right?).
Doing this will help you keep all your clothing items in one place, and you can even organize by color. Do whatever works for you, but this trick is going to change your life, and organize your clothes better than you could imagine.
Final Thoughts
Organizing can be fun or infuriating, depending on your stance. When it comes to clothing, it can be difficult to let go, especially if something has sentimental value to you. Luckily, you don't need to just get rid of all your old clothes to make space if you know how to organize them properly.
With a little work, you can organize your wardrobe so well, you are going to have enough space to go out on a shopping spree.
It's important to mention that, if you are holding onto clothes for no reason – let them go. We will always outgrow clothes (whether that's mentally or physically), and it's okay to donate them! Let them be loved by someone who needs them.
Comments on this 5 Organization Tricks For People With Lots Of Clothes article are welcome.
Bedroom Design
Bedroom Articles
Modern versus contemporary bedroom designs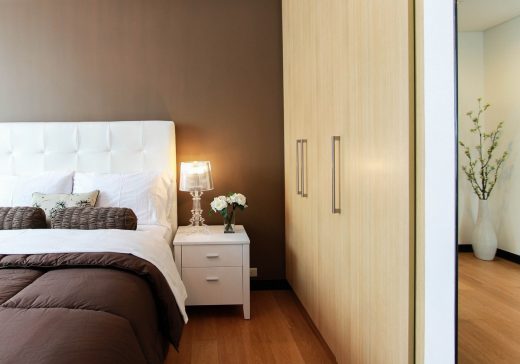 Essentials things for a perfect master bedroom
Make Your Bedroom More Comfortable
Touches Of Glamour for your Bedroom
How to use Htvront heat press machine
Property Articles
Residential Architecture
Comments / photos for the 5 Organization Tricks For People With Lots Of Clothes page welcome.