How to Review Resume guide, IP address camouflage tips, Online IT advice
How to Review Resume?
20 Oct 2021
Knowing how to review a resume is useful both for an applicant and a hiring manager. As a result, the former understands what to highlight and how to write a resume. The latter, in their turn, benefits from the time saved on employee selection. Knowing how a resume is reviewed may help both parties of the hiring process be on the same page and bridge one's competencies with job requirements.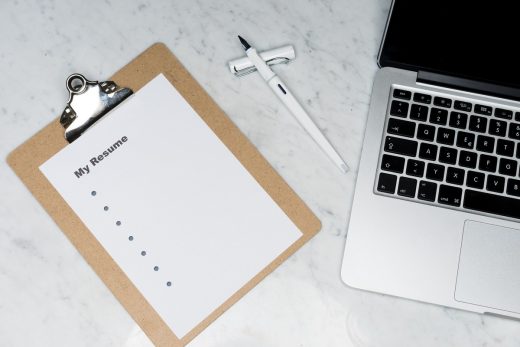 image source : unsplash.com
That's why we recommend studying the following information provided by https://top-resume-reviews.com regardless of your role in the job search process. These tips will be useful for you and may help fill a position.
Cover Letter Goes First
The resume review process starts with the cover letter. No letter is attached? This is a serious reason for a hiring manager to postpone reviewing this candidate's profile.
Years back, cover letters were optional and considered as an add-on rather than a must-have. Today, a great cover letter is part of the package, often a definitive one. Many recruiters and hiring managers start with it to get a full picture of the candidate in front of them.
An applicant, in turn, gets a chance to tell their story. They can highlight the most important career milestones or explain why they see the company they apply to so attractive.
Relevancy Is the Key
The best thing to do is to start by checking whether the resume is relevant to the position or not. For this, scan a resume for the keywords and matches with job requirements. No matter how impressive the candidate's profile is, the goal is to find the right person for the job.
That's why reviewing a resume is harder than reviewing an article. One needs to apply a critique approach and determine whether their career and achievements fit for the duties. Sometimes, one needs to look back at all former employments to find the skills needed for the job.
However, it also matters whether a resume is free from extraneous information. For example, if one is heavily involved in hobbies or volunteering, recruiters may fairly think that this candidate is not properly invested in the job. One needs to be careful with any extra information.
Skills and Qualifications
If it's clear that the resume fits the position, go over the professional experience section to reexamine the candidate's success. You need to understand whether they are willing to go the extra mile and achieve more for the employer.
Quite often, recruiters and hiring managers already have a profile of the ideal candidate ready. That's why they simply search for skills, qualifications, and accomplishments that meet those criteria.
Previous Employment Inspection
On the other side, the professional experience section is checked in retrospect. It means that recruiters and hiring managers check position titles, dates of employment, career progression, and so on.
This is needed to identify career gaps and get an idea about the candidate's ambitions. Promotions, professional training, and certifications, along with other information, may help guess the candidate's desire to go forward and achieve more.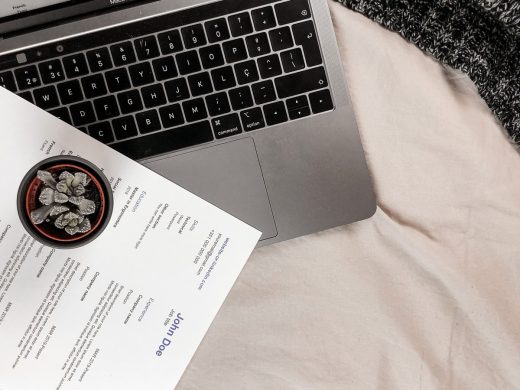 image source : unsplash.com
Resume Customization
Even under limited review, it's easy to define whether a candidate took some time to tailor their resume and cover letter to the offered position. Hiring managers love reading customized resumes. They show that candidates researched the company and wanted to apply specifically to this position.
Non-customized resumes are usually sent to dozens of companies. Their owners often do not even bother to check whether their skillset meets the requirements. In this case, obviously, tailored resumes win.
Considering Other Openings
Even if you are not a 100% match, you still have chances of landing a dream job. Yet, if there is someone better qualified for this particular position, your resume may be selected for other openings within the company.
This is often the case when we talk about big companies looking for professionals in multiple locations. A resume refresh is worthy of your time because you may end up even with a better offer.
Avoiding Grammar Mistakes
Grammar mistakes don't look good on any document, especially on resumes. After all, this document is very condensed, and every mistake looks red-flagged on it. That's why resumes with spelling and grammar mistakes often don't get selected. They are perceived as messy and unprofessional, barely winning the attention of a hiring manager.
Job-Hopping Is Not What a Potential Employer Is Looking for
Every resume is reviewed for inconsistencies. Employment gaps and job-hopping make an employer especially concerned. It's not that they are biased against people with breaks and pauses in their careers. However, these are the red flags on the resume, which need to be addressed.
Job-hopping is still perceived negatively because it means that a candidate cannot build a long-lasting relationship with the team. Or that every employment is just a way to earn some cash while looking for a bigger fish to fry.
Even in the era of remote jobs, the consistency of a career path matters. One should either explain their need for job-hopping or hide this fact from recruiters.
Resume Formatting Plays a Role
For those who review resumes, formatting is divided into two broader groups – acceptable and unacceptable. If the resume is scanned by the ATS, acceptable means simple, elegant, and black & white formats. If not scanned, other stylish resume formats with tables, charts, and WordArt objects will do as well.
Unacceptable, however, is too colorful, hard-to-focus resumes that distract recruiters from getting the right message about the candidate. These formats are no longer impressive. Even more, the trend is to give preference to simplified and more professional resume formats.
How to Review Resume – Takeaway
Resume writing has its own rules and requirements. Freestyle writing is not appreciated in the labor market anymore. On the contrary, recruiters are guided by certain criteria when they look for a successful candidate. You'd better meet these criteria in your resume to be considered for the job.
That's why knowing how a resume is usually reviewed means you can highlight really important things and avoid making mistakes. For recruiters, knowing the drill means saving lots of time by filtering unsuccessful candidates and selecting the prospective ones.
Comments on this guide to how to review resume article are welcome.
Home Articles
Residential Property
Backwater House, Norfolk, East England, UK
Design: Platform 5 Architects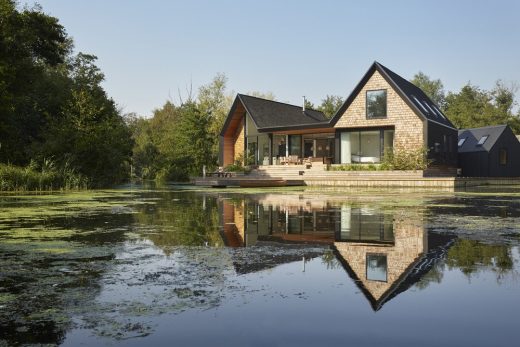 photo © Alan Williams
Backwater House on the Norfolk Broads
Essay Writing
Essays Posts
How to Write a Scholarship Essay that Wins
How to Write an Architecture Essay
Comments / photos for the How to Review Resume guide page welcome