Power players, Uncovering 4 influential real estate companies, Southern Maine property selling advice
Top four influential real estate companies – Power Players
October 24, 2023
Power Players – Uncovering 4 Influential Real Estate Companies
The real estate market is broad and has many players, but a select few real estate companies reign supreme.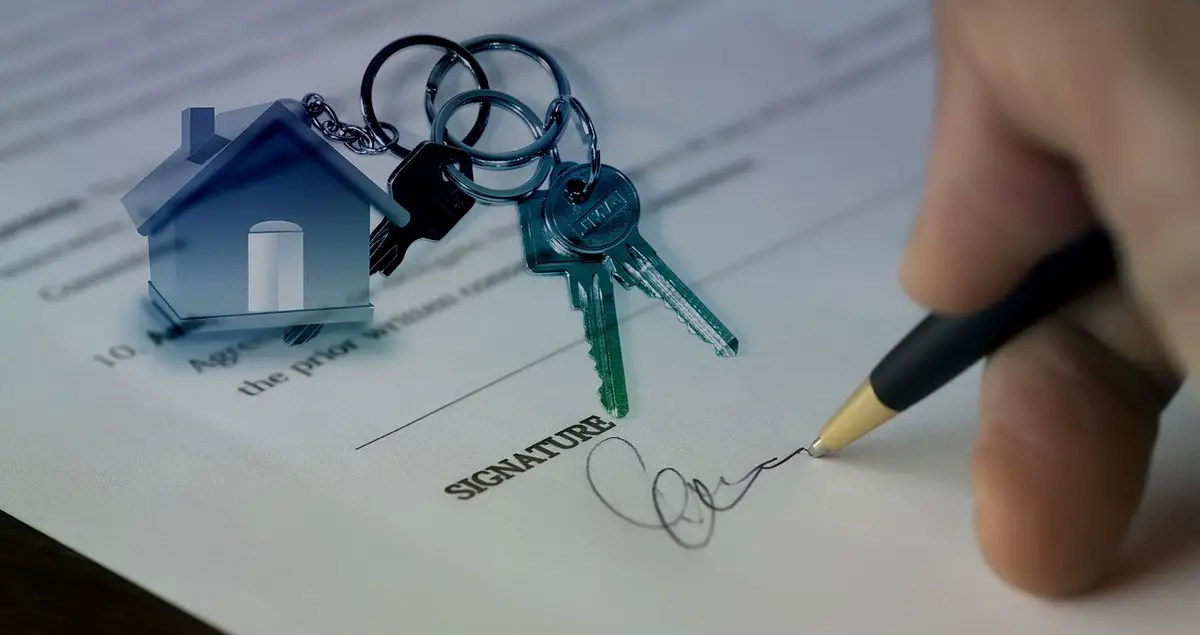 From innovative strategies and transformative technologies to their far-reaching impact on local and global property markets, these companies truly stand apart.
Who are these big names, who are the people behind them, and what projects have they completed?
Let's uncover everything about them.
Top 4 Dominating Real Estate Companies
Sapir Organization
The Sapir Organization, a dynamic real estate powerhouse, carries a remarkable legacy forged through resilience and innovative vision.
Founded by the late Tamir Sapir, the company is now led by his son, Alex Sapir, who serves as the President and Chief Executive Officer. The Sapir Organization is not only a symbol of business success but also a proof of Tamir Sapir's remarkable endurance and struggle.
The story began in 1973 when Mr. Tamir Sapir made a courageous decision to leave the Soviet Union during a wave of Jewish emigration. He was driven by the aspiration to create a better future for his young family. This strong desire led him from Israel to the United States, exemplifying the essence of achieving greatness against all odds.
However, the company's impact stretches far beyond a personal narrative. With a portfolio encompassing over 7 million square feet of prime Manhattan real estate, the company has significantly influenced the city's commercial landscape.
Their properties, including prominent assets like 2 Broadway, 260 Madison, and 261 Madison, reflect their unwavering commitment to innovation and excellence.
While rooted in New York, the Sapir Organization extends its reach to encompass extensive commercial and residential real estate projects, not only within the United States but also in Israel.
Bayrock Group
Bayrock Group, a prominent player in the real estate arena, specializes in the development of luxury residential, commercial, and mixed-use projects.
Established in 2001 by Tevfik Arif, a former Soviet official from Kazakhstan, the company has risen to prominence with a strong emphasis on innovation and versatile investment strategies.
One of the defining characteristics of Bayrock Group is its tiered organizational structure.
Bayrock Group LLC, the core entity, holds a significant interest in approximately 12 subsidiary holding companies. These subsidiary companies, in turn, have majority stakes in lower-tier entities, each corresponding to distinct real estate projects.
Notable among these is Bayrock Spring Street, which played a pivotal role in the development of the renowned Trump SoHo, as well as Bayrock Camelback, associated with the ambitious Phoenix hotel project, and Bayrock Merrimac, linked to the Trump Fort Lauderdale hotel.
These subsidiary companies are the driving force behind individual real estate projects that span various sectors and markets.
Bayrock's portfolio boasts a rich tapestry of projects, including the following:
Brooklyn's Loehmann's Seaport Plaza
Trump International Hotel & Residence
Trump SoHo
Their collaboration with Donald Trump in the mid-2000s is particularly worth mentioning. It left a significant mark on the real estate landscape, which included projects in Moscow and Fort Lauderdale.
Although their relationship with Trump concluded in 2008, Bayrock Group's legacy as a real estate powerhouse endures, and their commitment to excellence remains unwavering.
Handel Architects
Handel Architects is the most unique among all.
Founded in 1994, this design firm wanted to reimagine and enhance urban environments. Their fundamental belief is that architecture and design hold the power to create a positive and meaningful impact on the world.
And the company is famous for "walking the walk." Their approach transcends traditional building design; they aspire to craft structures that serve as catalysts for positive change within both urban and social contexts.
With a global reach, Handel Architects boasts a diverse team of over 200 architects and designers situated in key cities including, New York, San Francisco, Boston, Denver, and Hong Kong.
Their extensive portfolio spans a wide spectrum of projects, from the emotionally charged National September 11 Memorial to intricate urban infrastructure developments and high-density mixed-use ventures. Their influence extends to various building typologies, encompassing hotels, corporate headquarters, and structures designed for non-profit organizations, institutions, and educational clients around the world.
At the core of Handel Architects' practice lies a robust focus on urban matters, particularly those related to density, sustainability, and the creation of vibrant urban landscapes.
Their dedication to innovative and sustainable design has garnered Handel Architects an impressive collection of over 250 design awards, including esteemed Honor Awards from the AIA and Global Awards for Excellence from the Urban Land Institute (ULI).
Their work not only serves as inspiration but also captures the spotlight in both mainstream and industry-specific publications. Feature articles showcasing Handel Architects-designed projects have been prominently featured in respected publications such as The Atlantic, Architectural Record, and Interior Design Magazine.
Rockwell Group
Headquartered in New York and extending its creative reach to satellite offices in Los Angeles and Madrid, the Rockwell Group is a dynamic interdisciplinary architecture and design firm that weaves innovation and thought leadership into every project.
Founded by the visionary David Rockwell, FAIA, and led by David, along with partners Shawn Sullivan and Greg Keffer, this 300-person-strong firm is a force to be reckoned with, creating exceptional experiences and architectural marvels across the globe.
The essence of Rockwell Group's approach lies in merging the worlds of performance and architecture.
Drawing inspiration from diverse sources like theater, cutting-edge technology, and the art of high-end craftsmanship, the firm crafts a unique narrative for each project.
Their portfolio includes iconic projects such as:
Gordon Ramsay's Maze in London
Maialino in New York
Nobu restaurants around the world (from New York to Hong Kong, Las Vegas to Doha, Melbourne to Dubai)
Aloft hotels under Starwood Hotels & Resorts
David Rockwell's own background adds a unique layer to the firm's creative DNA. Growing up in a theater-centric family, his mother, a vaudeville dancer and choreographer, instilled in him a love for the performing arts. Even at a young age, he found himself cast in community repertory productions. At the age of 12, his family embarked on a life-changing journey from Deal, New Jersey, to Guadalajara, Mexico, further enriching his cultural palette.
David Rockwell's formal architectural training, undertaken at Syracuse University and the Architectural Association in London, laid the foundation for a design philosophy that fuses the magic of theater with the precision of architecture. The result is a creative powerhouse that has left an indelible mark on iconic projects worldwide.
Comments on this guide to Power Players: Uncovering 4 Influential Real Estate Companies article are welcome.
Real Estate Agents
Real Estate Agent Posts
5 signs that you hired the wrong real estate agent
Finding the best real estate agents
Real Estate
Real Estate Posts
10 Mistakes To Avoid When Investing In Real Estate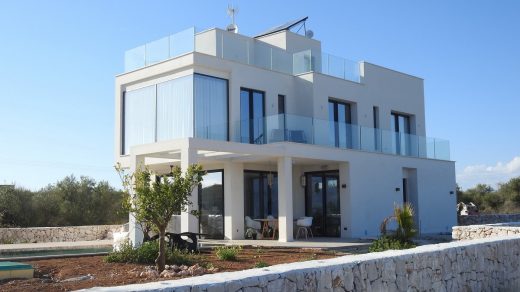 9 Must-have Features for Real Estate App Development
Property
Residential Architecture
Comments / photos for the Power Players: Uncovering 4 Influential Real Estate Companies page welcome