Top construction planning tips, Building guide, Online property project advice
Top Construction Planning Tips
3 Dec 2021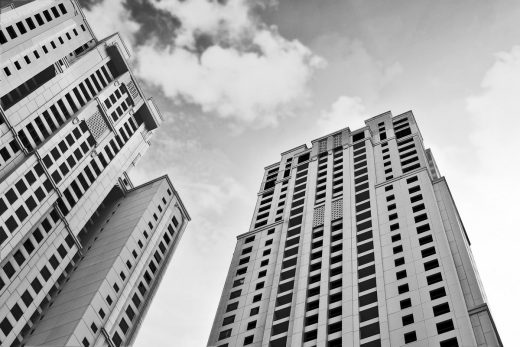 As a construction company, you may be looking to set up a new project or streamline services and facilities within your existing site to ensure everything runs safely and smoothly. Having a plan and all the facilities you need in place and ready to go will make your site and workday run smoothly. It's also essential to provide facilities for your workforce, so you need time to organise hiring or moving facilities from other places, so you are ready when the time comes.
Here, SRP Hire Solutions give you some tips to ensure everything runs safely on time and budget.
Plan your site layout
Perhaps the most crucial area is planning your site layout. Regardless of the size of the site, it must operate safely and include everything you need to make that happen. Defining routes and areas that are easily recognisable to site users and have all the construction and welfare equipment you need within takes thought and planning.
You must allocate space for vehicles and machinery to move around the site safely and be secure when not in use. If space is at a premium, consider multipurpose welfare and office units. Providing the right workplace facilities and allowing site managers sufficient workspace to carry out site paperwork and office equipment clean and dry and provide rest and washroom facilities for site staff.
Communicate
The key to successful construction site management is clear communication. Ensure your teams know what should happen and how you have made provisions to ensure that they can work safely and have the facilities they need to do so. Everything they need is available on site. That way, there is no excuse for bringing personal vehicles dangerously onto the site for a lunch or a rest break or having to go offsite for coffee, delaying production.
Organise welfare facilities
It is a matter of health and safety to ensure that your workforce has access to proper welfare provisions. So it's essential to plan toileting facilities and break areas by hiring or purchasing equipment such as welfare units, toilet and washroom facilities.
Hiring is often the best solution for many construction sites, as units can be tailored to meet each project's unique requirements, including combined use units if space is at a premium. Of course, to ensure the hiring company has what you need available, careful planning and the support of a reliable supplier is required. It always pays to use a company offering a wide range of facilities with the experience and equipment to manage on all terrains and offer a service that meets your specific needs, including helping you determine the best combinations for the area and location.
Companies can take on this strain to ensure you aren't left high and dry on day one. With a choice of mobile or static welfare units, you will have plenty of options.
Organise office and secure storage space
Whether it's secure storage to hold your tools and small equipment to avoid needing to clear the site every evening, or you have high-value equipment, you need to keep it safe without having site security personnel guarding it continually. A secure anti-vandal storage solution will do the job. These too can be hired.
Power
There is nothing more frustrating than finding the power goes down and you are left with no power for equipment at any point. You can guarantee it always happens at a critical moment, so it pays to consider generator hire. That way, you will always have a backup and not lose working time if the worst does happen. After all, there can't be many construction sites where someone hasn't cut an essential power cable whilst working.
Generators are also crucial for construction sites with no access to the power grid. Again careful planning and working with a reputable company will ensure you always have what you need.
Comments on this guide to top construction planning tips article are welcome.
Building Articles
Residential Architecture
Construction
Construction Posts
Quality control in construction project success
4 tips to make construction lending less risky
Benefits of Concrete in Construction
Comments / photos for the Top construction planning tips advice page welcome