4 tips to make construction lending less risky, Building Remodeling Costs, Property finance advice
4 Tips to Make Construction Lending Less Risky
19 Jan 2023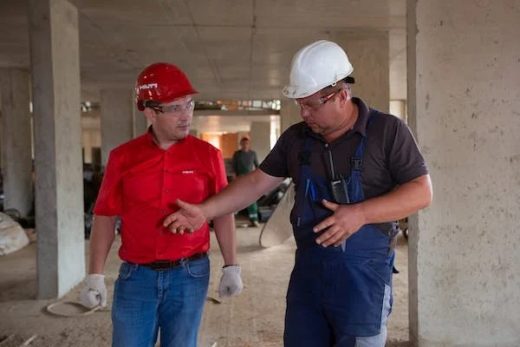 image source : pexels.com
Construction lending can carry a high risk since there is always the chance that borrowers will default on loans or projects may go over budget. Nevertheless, if approached with caution and savvy financial management, construction lenders can reduce the risks associated with their business while still taking advantage of the potentially lucrative opportunities these loans provide. Here are four tips to help you get started:
1.   Perform Due Diligence On Borrower and Project
Before lending out any money, lenders should ensure they are comfortable with the borrower and the project. This includes looking into the borrower's financial history, creditworthiness, collateral, and ability to repay. Additionally, it's essential to review all relevant documents related to the project, such as engineering reports, contracts, and detailed cost estimates. All of this information can help lenders determine whether or not the borrower is likely to be able to repay their loan, as well as how much risk they are taking on in lending for a particular project.
It's also essential to perform an environmental assessment of the project. This includes investigating any issues that may arise from the land or existing structures that could affect the success of a project. It's also critical to research local zoning laws and regulations since these can significantly impact construction projects.
2.   Pre-Establish Terms and Conditions
Before signing off on a loan agreement, establish how much money needs to be paid back at which intervals and by when. It helps protect both parties from any misunderstandings down the line regarding payment schedules or deadlines for repayment. Additionally, lenders should include an "exit clause" that allows them to withdraw their loan if the project does not meet certain requirements. This can help minimize potential losses for lenders if the borrower defaults or fails to complete a project on time.
3.   Schedule Regular Draw Inspection
It's essential to hire a reputable draw inspection company to inspect the progress of construction projects throughout the loan period. It provides lenders with an unbiased, third-party assessment of how their money is being used and if the project is on track to be completed according to schedule. It also helps ensure that all funds are going towards legitimate expenses and that the borrower isn't diverting any funds for other purposes.
Draw inspectors from companies like Northwest Construction Control ensure what has been reported in terms of progress and cost matches the actual completion or execution of the project to verify accuracy before awarding a draw. This is crucial because draws are usually based on percent completion, which can vary greatly depending on the project's current status.
4.   Maintain Regular Communication With the Borrower
Lenders need to maintain regular communication with the borrower throughout the loan process. Being proactive in communication also helps build trust and goodwill between lenders and borrowers, especially for long-term loans or projects that will take several years to complete. Regular communication allows both parties to plan ahead and prepare for any contingencies, so they don't get caught off guard by unexpected expenses or delays. It can also help prevent disagreements by providing a platform for open dialogue about the project and any changes that may be needed.
4 Tips to Make Construction Lending Less Risky Summary
Lending for construction projects can be lucrative, but lenders must take the necessary precautions to protect their investments. This includes performing due diligence on potential borrowers, establishing clear terms and conditions before lending, scheduling regular draw inspections throughout the loan period, and maintaining regular communication with the borrower. These steps can help minimize risk and foster trust between lenders and borrowers, benefiting both parties.
Comments on this guide to 4 tips to make construction lending less risky article are welcome
Mortgages and Home Finance
Mortgages Posts
How to improve your life with equity release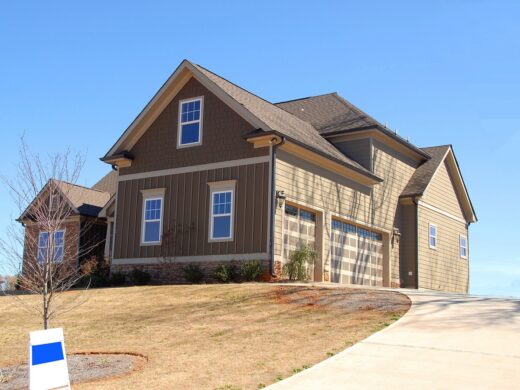 How to Fund Your Home Improvement Using Equity Release
Pros and cons of 15-year vs. 30-year mortgage
Are You in the Gray Area in Your Mortgage?
Building Articles
Contemporary Properties – a recent selection from the e-architect website:
Ghyll House, Sussex, southern England, UK
Design: Strom Architects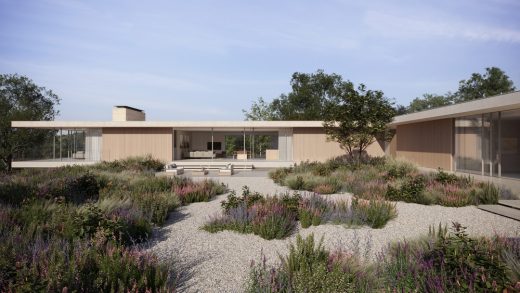 image : LB Visualisation
Ghyll House, East Sussex Property
Sea Breeze, Camber Sands beach, Sussex, England, UK
Design: RX Architects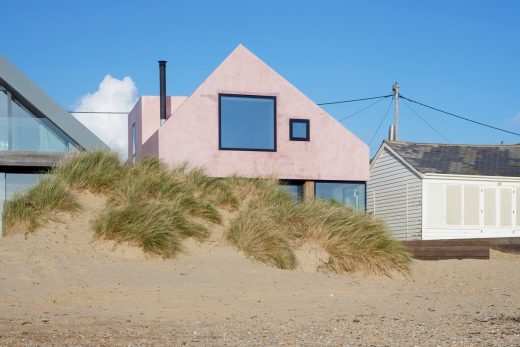 photo : Richard Chivers
Sea Breeze on Camber Sands beach, East Sussex
Comments / photos for the 4 tips to make construction lending less risky advice page welcome