Top 8 apps for tradies tips, Online popular investment advice, Up-to-date payments guide
Top 8 Apps For Tradies
13 April 2023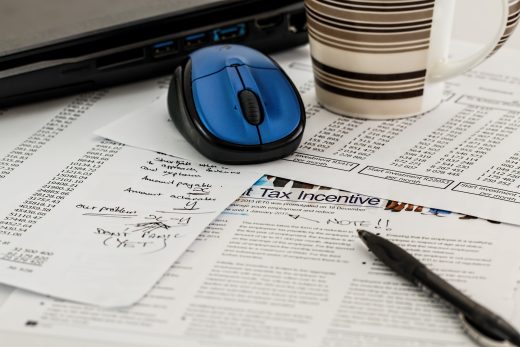 In the hustle and bustle of a tradie's everyday life, it can be hard to find time for anything else. Long hours on-site, managing client expectations, invoices…it all adds up. But what if we told you there was an easier way? Just a few clicks on your smartphone could help streamline your business operations. Believe it or not, these nine apps will make being a tradie that much simpler!
It may come as no surprise that technology has revolutionised many industries – including trade businesses. Thanks to smartphones, tablets and other gadgets, tradies now have access to tools they never thought possible before. From scheduling jobs to tracking expenses in real-time, these top 9 apps are sure to give you back some precious time each day.
WorkBuddy is one of the top 8 apps for tradies. It's designed to help them stay organized and efficient while on the job, making it easier to track their progress and get paid quickly. It provides a central platform that allows users to store all details relating to each job in one place, from start time & end time, labour costs & expenses, materials used and more. Additionally, WorkBuddy has an invoicing system that includes automatic payment reminders that can be sent out when required.
This helps keep customers up-to-date with payments while reducing administrative tasks for tradies. With this comprehensive app available at their fingertips, tradies can easily manage their daily activities without too much hassle. All these features make WorkBuddy a great choice for any tradesperson looking to increase efficiency and profitability. To further enhance its capabilities, the app integrates seamlessly with MYOB – another popular accounting software solution.
MYOB is an essential app for tradies. It offers comprehensive accounting software that helps them to manage their finances efficiently, from tracking invoices and expenses to managing payrolls. The MYOB mobile app also allows users to access their accounts on the go, making it easier for busy tradespeople to stay up-to-date with their financials. Its intuitive interface makes navigating the various features straightforward and simple. Additionally, its suite of tools provides powerful insights into a business performance which can help inform better decision-making. All in all, MYOB's user-friendly design and robust functionality make it a great choice for tradies looking for an effective financial management system. With these advantages, it's no wonder why this accountancy platform has become so popular amongst trade professionals.
We may have all heard of MYOB, but what about BorisDoes? The latest 'must-have' for tradies! Forget the tools and equipment you need to get your job done. Here are some reasons why:
* Streamlines paperwork and admin tasks like invoicing and quoting
* Connect tradies with customers seeking their services in real-time
Just imagine how much more efficient life as a tradie would be if everything was taken care of by BorisDoes! You could focus on getting the job done right instead of struggling through tedious paperwork or scheduling jobs back-to-back! Plus, it helps ensure that customers are always happy which is essential for any successful trade business.
Without a doubt, BorisDoes offers an incredible array of benefits.
Hipages is one of the top 8 apps for tradies. It's a great tool that helps tradies connect with customers and get jobs done quickly and efficiently. It provides an easy-to-use platform to search for projects, communicates with potential clients, receive quotes, and manage payments securely.
| | |
| --- | --- |
| Feature | Description |
| Quotes & Invoices | Easily compare quotes and instantly send professional invoices. |
| Job Tracking | Track the progress of jobs in real-time, from start to finish. |
| Secure Payments | Accept secure payments online or via bank transfer. |
With Hipages, tradies can take control of their business operations by managing project timelines, tracking job costs, getting paid faster, and staying organized all in one place. The app also comes with free customer support should you encounter any problems along the way. It's an invaluable resource for tradies looking to streamline their workflow and maximize efficiency.
Overall, Hipages offers a comprehensive suite of features designed specifically for tradespeople that make it easier than ever to find work and keep track of projects without sacrificing quality or security. This makes it a great choice when considering what apps are best suited to your needs as a tradie. With Xero now on the scene let's look at how this new offering stacks up against its competitors.
As we move away from the hipages platform and towards Xero, it's almost like taking a step into a new world. With its sleek design and intuitive features, this cutting-edge accounting software is designed to empower small businesses with powerful tools to help them manage their finances and make decisions that will drive success.
Xero makes it easy for tradies to track income and expenses, reconcile bank accounts, generate invoices and statements, perform payroll tasks, pay bills, collaborate with advisors and more – all in one place. It also offers an array of apps that integrate seamlessly with Xero's system; allowing users to build custom workflows tailored to their business needs. From estimating job costs to creating quotes and tracking payments onsite – these nine top apps can provide tradies with everything they need to take control of their finances.
Oneflare is an app that helps tradies find customers and manage their business. It lets them quote jobs, track expenses, receive payments, and more. With Oneflare, tradies can also create a professional profile to showcase their work and skillset. This makes it easier for prospective customers to 'book' the tradie they want to hire. The app also provides access to customer reviews from other users of the platform, which helps in building trust with potential clients.
Furthermore, Oneflare has partnerships with some of Australia's largest companies such as Bunnings Warehouse and Telstra Business Centre. This means tradies on the platform have even more opportunities to grow their business by finding larger projects at discounted rates. All these features make Oneflare one of the top apps for trade businesses today. As mentioned earlier, it simplifies many aspects of running a successful trades business – from marketing your services to tracking invoicing details – making it easy for tradies to stay organised and efficient.
Picture this: You're a tradie, and you need to get some extra help on the job. Look no further than Airtasker – it's every tradesman's dream come true! From plumbers to electricians, there are hundreds of skilled professionals at your fingertips who can take care of all your needs in just a few clicks. Here's why Airtasker is one of the top 9 apps for tradies:
* Get jobs done quickly and efficiently with experienced workers
* No more waiting around for projects to start– post tasks online and find the right person fast
* Flexible rates that work with any budget
* Real-time updates so that you know exactly when each task has been completed. With Airtasker, getting those pesky jobs off your plate has never been easier. Time saved means money earned – what more could a tradie ask for? And now onto our next app – Invoice2go.
INVOICE2GO is an app designed to make invoicing easier for tradies. It helps you create professional-looking invoices on the go, right from your mobile device or tablet. You can also use it to manage quotes, track payments, and generate reports so that you have all the information you need in one place. INVOICE2GO makes it easy to stay organized and control your business finances.
The app allows you to store customer details and save invoice templates for quick re-use later, saving time when creating multiple invoices for similar clients. With features like automatic tax calculations and recurring billing options, INVOICE2GO ensures accuracy and convenience every step of the way. And with a range of payment gateways available, including PayPal and Stripe, getting paid has never been simpler either.
INVOICE2GO is a must-have tool for any tradie looking to streamline their invoicing process without sacrificing quality or professionalism. Whether you're just starting out or run an established business, this app will help keep your books up to date – no matter where life takes you!
Comments on this guide to Top 8 apps for tradies article are welcome.
Rugs
Rugs Posts
Different types of cowhide rugs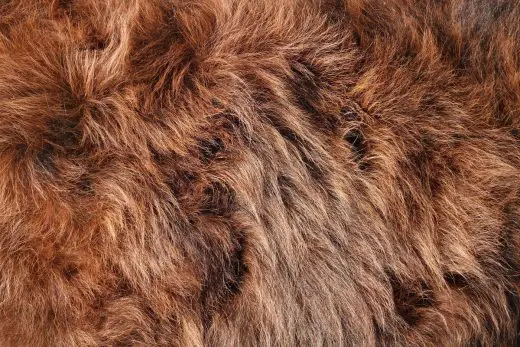 Rugs in interior design: ways to uplift a room
4 most effective ways to clean rugs at home
Building Articles
Residential Architecture
Comments / photos for the Top 8 apps for tradies advice page welcome