Top 6 Modern Hospitals in the World, Hospital Building Developments, Architecture
Top 6 Modern Hospitals in the World
31 Aug 2022
The word "hospital" usually evokes unpleasant associations: an unremarkable box building behind a fence, dismal corridors, and treatment rooms tiled with old tiles. But some countries have long understood that even walls can heal, and they have begun to turn medical institutions into true architectural masterpieces. Spectacular design is not a whim, but the need to influence the subconscious of people who receive treatment and work in medical institutions.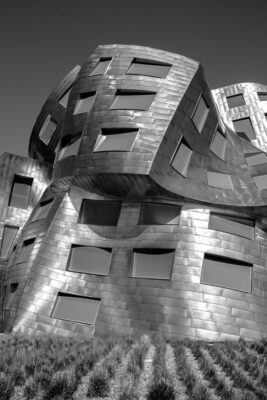 In the age of high technology, it is not only hospitals but also mobile applications that help to monitor health. Despite the medical app design challenges, they are increasingly gaining momentum. Statistics claim that about 20% of smartphone owners use mobile apps to help monitor their health. Therefore, it is safe to say that design and architecture directly help a person's health.
Lou Ruvo Center for Brain Health in Las Vegas
The extravagant building was designed by Frank Gehry, one of the most famous architects of our time. All external and internal surfaces of the building are deformed and seem to disintegrate into parts, which creates an unusual visual effect. The center diagnoses and treats Alzheimer's, Huntington's, Parkinson's, and Lou Gehrig's diseases.
Various laboratories, wards, and doctor's offices are located here. The center itself is 65,000 square meters, housing exam rooms, specialist offices, a "Museum of the Mind" and various event auditoriums. The interior of the facility is decorated with a green courtyard where outdoor events are held.
Henry Ford Hospital in Detroit
Although Detroit is now considered a "dying" city, its treatment, education, and research medical complex is still one of the best in the country. It was founded in 1915 by the famous automobile magnate Henry Ford. The original hospital building is an impressive example of historic architecture, but the look of the building is still relevant today.
National Heart Medicine Center in Singapore
This clinic boasts both the highest medical excellence and the unique architecture of its new building, which opened in 2014. The concept is based on the traditional healing gardens in ancient monasteries: the ancients believed that natural light, air, and abundant vegetation aided healing. The architects created a building finished with natural materials and full of light and air.
Johns Hopkins Hospital in Baltimore
This is one of the largest private medical centers in the United States. It is considered to be within the walls of this clinic that such medical fields as neurosurgery, cardiac surgery, and child psychiatry were born. Up to 80,000 patients visit the clinic every week, and the total number of medical and service personnel is over 30,000. The hospital represents the world's best clinics for cancer treatment and ranks ninth among U.S. cancer centers, and first in the Maryland state cancer center rankings. The center is considered one of the best in the country in rheumatology, neurology, neurosurgery, ENT, geriatrics, gastroenterology, and psychiatry.
St. Rose Dominican Hospital in Henderson
The original hospital building, opened in 1947, resembles Spanish colonial buildings and Catholic cathedral buildings, only looking more modern and luxurious. There is even a 30-meter-high bell tower topped with a cross. The hospital grounds are surrounded by greenery and offer views of the deserted mountains that surround the city.
Cedars-Sinai Medical Complex
The Cedars-Sinai complex is located in Los Angeles and is truly mesmerizing in its architecture. The clinic has almost a thousand beds and is a multidisciplinary medical center. Patients receive medical care in a wide range of areas, and non-invasive procedures and surgical interventions are performed here. The specialists of the complex are engaged in the treatment of the most complicated diseases, starting from vascular pathologies and finishing with pancreatic cancer.
Conclusion
Most architects, when designing hospitals and other medical facilities, relied solely on functionality. In the last decade, however, architects around the world have made a breakthrough in this area, proving that thoughtful design, without sacrificing functionality, has a direct impact on the patient and the doctors' work.
Comments on this Top 6 Modern Hospitals in the World article are welcome
Construction Articles
Construction Posts
5 reasons to use steel in residential construction
New construction appraisal property finance
Architects and Builders know about Formwork
New Milan Football Stadium Building, Milan, Italy
Architects: Populous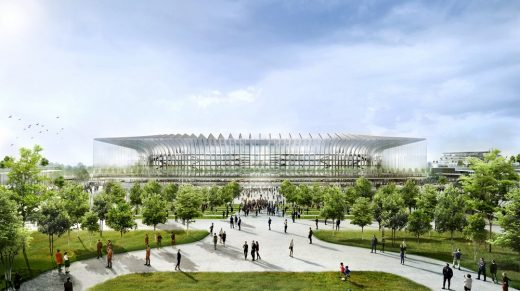 image Courtesy architecture office
New Football Stadium: The Cathedral
Comments / photos for the Top 6 Modern Hospitals in the World page welcome