Trusted Accurate Architectural Description Advice, Real Estate Writing Tips, Building
Top 5 Tips on How to Write an Architectural Description
8 Oct 2019
Top 5 Tips on How to Write an Accurate Architectural Description
For decades, architects and architectural journalists have been debating on how to use encapsulating words to explain the industry's jargon without getting stuck in a predicament of pretentious platitudes. To help establish a framework for the debate, a renowned critic by the name Robert Campbell coined a simple word, "Archispeak."
Archispeak is a compound word describing the jargon used by architectures to describe their work to clients and the wider public.
Phaidon's book, 10×10_3, shows that it is possible to engage people who aren't in the realm of architectural design when writing concisely on building plans and models. Through exploring its text, we can utilize specific stylistics traits that serve as a guide to producing good architectural writing.
How to Write an Architectural Description Guide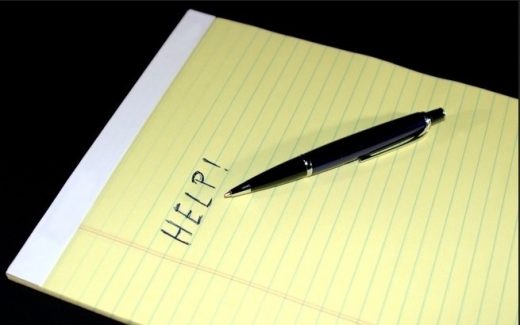 Image: When writing an architectural description, use visceral language to help your audience understand the message you are portraying.
Are you having trouble writing an engaging architectural blog post? Hire a writing service online. Alternatively, check out these five top tips on how to write an accurate structural description.
Start with an Informative Quote
Opening your writing with a quote improves your article significantly as it can provide insightful context for the written information. Despite the positive impact, it is advisable to refrain using this method in all your blog posts; It will make your writing feel mundane.
For example, take the case of Joseph Grima, who quotes Minsuk Cho of mass studies to highlight the plight of the youth in his country. Grima is enquiring about the struggles of Korean teenagers as they try to connect their relationships to the Korean tradition. Moreover, he is wondering how their architecture identifies with the people's culture.
With the opening straight from the source, Grima outlines the answers to these questions using projects like Seoul Commune 2026 to show the vision of a fast-changing metropolis. Thus, the statement instantly captures the ambitious intelligent of the Korean firm.
Use Metaphors, Personification, and similes
Don't just mention the physical traits of architecture, making the essay sound like academic prose. Elevate your writing using engaging adjectives and idioms. With phrases and words such as dancing and held captive, you'll be adding human-like qualities that elaborate more on various building vocabularies like building tension and weight contrasts in scale.
Moreover, by using metaphors and similes, you are adhering to an innate human desire to seek clarity by comparison. Through utilizing these parts of speech, you'll produce valued insights into the less known qualities of an architectural space.
Take your reader on a visual journey, vividly describing the main features of construction without them ever leaving the comforts of their home.
Employ the Use of Rhetorical Questions
Use rhetorical questions to strengthen your argument.
For example, Joseph Griman, an architect based in New York, uses the following analogy to show an analysis of BIG'S unparallel achievements:
Joseph uses the accomplishments of Bjarke Ingels to help his audience understand the accurate measure of success. He is considering the last time reporters all over the world scrambled to cover the official opening of a structure by an architect whose only 33 years old.
The intention of the introduction above is the emphasis on BIG's rise to prominence, as is a young firm. Grima meticulously recounts BIG's inventive idea and the concept behind the seminal mountain housing project.
To best describe a highly visual construction, incorporate the use of words that invoke emotive images in the mind as the reader reads through the piece. Shumon Basar, a London-bases curator/writer, and a former Zaha Hadid Architects employee, is using highly visceral imagery to describe an installation by OFFICE Kersten Geers David Van Severen:
Basar is describing the floor like a carpet of hundreds and thousands of brightly colored confetti stretched across the floor. He also mentions how empty the pavilion looked with a few scattered black chairs making it look like an abandoned place.
Such an observation allows the reader to immerse themselves mentally within the multilayered works of the firm.
Use Some light-hearted Humor to Convey Vital Messages
Use some dry wit to impact your argument considerably and to make it unforgettable in the minds of the audience. Architecture can be funny, as shown by the comic geniuses of Design With Company. Consider Shumon Bazar opening remarks on ArandaLasch:
Bazar is using a joke to illustrate that  ArandaLasch should be guilty if an ornament remains a crime after 100 years when Adolf Laos made his accusation.
Framing ArandaLasch as mischievous rebels in the industry, this shrewd commandeering adopts a playful tone at the many architects' technical hang-ups. Not only does it add weight to Bazar's article, but it also brings a smile to the reader's face.
Architectural Writing – Final Remarks
Writing an accurate architectural description doesn't have to be a mundane task. Use your human qualities in writing a detailed picture of architectural design. Engage your audience by using emotive and descriptive words that add life to your writing.
Furthermore, elaborate more on the architecture jargon. Use simple language to explain various complicated vocabularies to a layperson. You can include a list of glossaries explaining the meaning of difficult words at the end of the description post.
With the five tips covered above, feel free to write an informative and engaging piece that brings streams of people into your post.
Building Articles
The Street, Mathura, Uttar Pradesh, North India
Design: Sanjay Puri Architects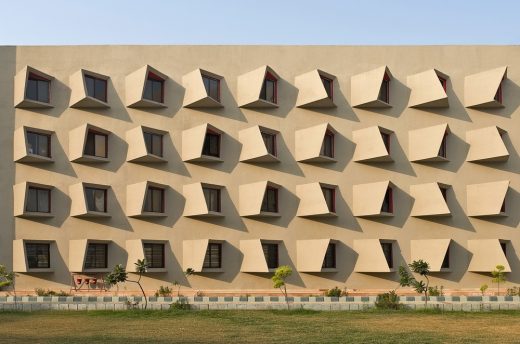 photo : Dinesh Mehta
The Street in Mathura
Comments / photos for the Top 5 Tips on How to Write an Accurate Architectural Description page welcome