Charlotte custom shutters and blinds tips, Carolina home guide, US property advice
Charlotte Custom Shutters and Blinds for Your Carolina Home
16 July 2021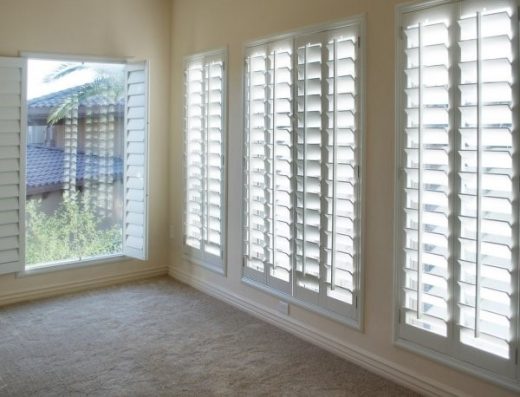 It is not just enough to have or purchase somethings it is also important that those things that were bought be set them up properly. The reason for this is that human beings generally like order, and when things are set in their proper order, their beauty and purpose get appreciated the more.
Take the interior of a house for example, if the décor and other aspects of the internal furnishings are not done well, even the owner will not be pleased or comfortable with it. One important aspect of interior house décor are the window coverings and for this, many will either go for window blinds or shutters.
What Are Shutters And Blinds?
These are basically window coverings used to shield the interior of a house from sunlight or from the intrusive view of any external observer. It enables the inhabitant(s) of the house to have a sense of privacy and security. It also serves the purpose of further adding to the beauty and aesthetics of the house. You can find out more on window coverings here.
Though these two window coverings may serve the same purpose, they are different (in name obviously) and in some other areas. These differences are what influences people when making their choice on the one to use in their homes or offices. It is important therefore, to look separately into these different types of window coverings
Window Shutters
Though it is a window covering, they were mostly used by many for security reasons and even till today, they are still used for security reasons.  However, many more now use it for aesthetic reasons. Here are some reasons why you may go for shutters:
It Enhances Your Home Security
The practice is that in most cases, the windows in the house are made of glass and are of course transparent. This makes them the building's biggest weak point as outsiders can easily peep or observe what is going on in the house. However, when shutters are installed, this weakness is effectively handled as it becomes a deterring factor for outsiders. It also makes for greater privacy in your home.
Temperature Regulation
There are some times or seasons when it becomes either unbearably hot or cold. The reason for this occurrence is your windows, they are responsible to some degree for the airflow or non in the house. However, with shutters, these extreme weather conditions become better regulated so that your house can maintain either a cool temperature or a warm temperature.
It Increases The Value Of The Property
Generally, it has been noted by those in the real estate business that installing shutters adds value to the property (that is if you are ever going to sell the house). this is because, it gives that notion of a property where everything has been well fixed and properly put in place. Also, whoever that is going to make the purchase knows that there wouldn't be any need to install those window covers again.
Window Blinds
These are another type of window coverings and a lot of people fancy it. It comes in different shades, colors and are made of various materials like wood, plastic, wool or iron. The following are some reasons why you should consider getting it:
It Regulates Sunlight Coming Into The House
With the blinders you can control the sunlight coming into your house. If the light coming into your house at any time is high, you can close it off entirely or partially.
There Are Different Styles To It
This is the real reason for the interest in window blinds. It comes in various styles, designs and patterns and with it, you can create your own design however you want it in your house. You basically have artistic license with it. Also, there are different materials with which it can be made and designed that you can choose from.
It Allows You Privacy
Privacy is what everyone would love to have or enjoy in their homes however, this might not be possible if window blinds is not put in place. This is because any outsider can peep into the house to see what is happening in your house and it is not good security wise. Therefore, you have to get them installed to avoid such occurrences and to enjoy the privacy of your home.
It Is Easy To Maintain
One great factor about having this window covering installed in your house is that it is easy to maintain. To drive the point home, it is easier to maintain than curtains as curtains need to be washed periodically while the window blinds only have to be dusted occasionally. Another great advantage is that it also lasts very long although how long it lasts is dependent on the material that it is made from (those made from wood and aluminum outlive the rest). You can find out more about this on www.homeadvisorhomesource.com/5-advantages-of-window-blinds/
What Are Custom Shutters And Blinds?
Generally, you would have to go to a store that deals on window coverings and make your selections. You can also make your orders online from the one you prefer the most and then have it installed in your house. In a city like Charlotte North Carolina which is a commercial hub, many businesses that offer these services abound. However, custom made window coverings are those ones tailor made to suit you particularly and of course, they cost more. The question though is; are they worth it? The answer to this question is yes for the following reasons:
They Give The Perfect Fit
All windows are not the same, therefore, though you may get a nice blind or shutter, you would probably not get a perfect fit. This flaw is remedied when you get one that is custom made for you.
Quality Is Always Ensured
The quality of what we are purchasing is a very critical factor that should always be factored into our decision making. However, there is always an assurance of quality when what is to be installed was tailor-made for you. However, note that your place of purchase matters a lot as there are already very reputable dealers that do not just work with top quality materials but deliver excellent service.
You can visit custom shutters Charlotte NC to learn more about finding the right dealer.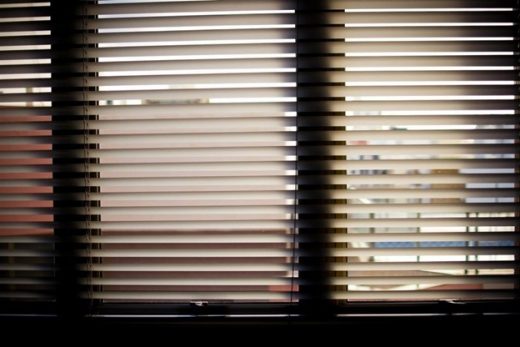 Charlotte custom shutters and blinds Conclusion
A lot of things are considered when doing the interior décor of your house because, the aim is to have the interior of your house be in a state that you will be proud of. And obviously, the house is yours and it should be in a state that you like.
However, there is need to decide on the type of window coverings that will be most appropriate for your house. Custom shutters and blinds can be your best plug for this purpose.
Comments on this guide to Charlotte custom shutters and blinds for your Carolina home article are welcome.
Building Articles
Comments / photos for the Charlotte custom shutters and blinds USA – Carolina home advice page welcome