Top 3d modeling services in 2023, Architectural rendering, Virtual reality, Three dimensional render tips
Top 3D Modeling Services in 2023: A Comprehensive Comparison and Guide
27 June 2023

image source : pixabay.com
Introduction
Discovering the ideal service provider may have a big influence on your projects' success in the fast-paced world of professional 3D modeling. It is critical to have access to dependable and high-quality 3D modeling services whether you are a seasoned expert or are just starting out in the industry. In-depth comparisons of the best 3D modeling services that will be offered in 2023 are provided in this thorough guide. To assist you in making an educated choice, we will examine a range of platforms, from established market giants to newcomers.
Industry-Leading 3D Modeling Services
The top companies known for their skill and innovation in the area of 3D modeling will be highlighted in this section. Professionals in a variety of fields, such as architecture, product design, gaming, and visual effects, may use these services since they have a solid reputation and offer a wide range of cutting-edge features. Professionals are empowered by these services to realize their creative ambitions thanks to their strong toolkits, fluid rendering skills, and integration with well-known programs like Autodesk Maya, Blender, and Cinema 4D. We will also look at how much flexibility companies provide, enabling customers to adapt the modeling process to their own needs and work processes.
Specialized 3D Modeling Services
While industry leaders cater to a broad range of professional needs, specialized 3D modeling services focus on specific niches and provide tailored solutions. This section will delve into service providers that excel in areas such as character modeling, organic modeling, industrial design, medical visualization, and more. By understanding their unique strengths and expertise, you can find the service that aligns precisely with your specific requirements and industry demands. These specialized services often offer specialized tools, libraries, and workflows designed to optimize the modeling process for specific industries or project types.
Cloud-Based 3D Modeling Platforms
Increased accessibility and collaboration features provided by the emergence of cloud-based 3D modeling systems have transformed the sector. This section will look at the benefits of using cloud-based services for 3D modeling tasks. Professionals may work on their projects from any location because of the smooth and adaptable working environment that these platforms offer.
Multiple team members may work together in real time on the same project thanks to collaboration capabilities, increasing productivity and effectiveness. Furthermore, the administration of complicated 3D modeling projects is made simpler by the simple file sharing, version control, and scalable resources offered by cloud-based systems. In this article, we'll talk about popular systems, such Autodesk Fusion 360, Onshape, and Clara.io, emphasizing the special capabilities and advantages they offer to experts.
Emerging 3D Modeling Services
The 3D modeling industry is constantly evolving, with new players entering the market and introducing innovative solutions. This section will explore emerging 3D modeling services that show promise and have the potential to disrupt the industry. While these services may not have the same level of recognition as established players, they offer unique features, competitive pricing models, and fresh perspectives. These emerging services often leverage cutting-edge technologies such as machine learning and artificial intelligence to enhance the modeling process and deliver exceptional results. We will examine their offerings, customer feedback, and growth potential to help you stay ahead of the curve and explore new possibilities in 3D modeling.
Factors to Consider When Choosing a 3D Modeling Service
Selecting the right 3D modeling service is a critical decision that can significantly impact your project's success. In this section, we will discuss essential factors to consider when evaluating different service providers. The quality and accuracy of their outputs are of utmost importance, ensuring that the final models meet your expectations and requirements.
Pricing models, including subscription plans or pay-per-project options, should align with your budget and project scope. Excellent customer support, prompt communication, and dedicated assistance throughout the modeling process can make a substantial difference in delivering a successful project. Compatibility with industry-standard software and file formats is crucial for seamless integration into your existing workflows. Adherence to project timelines, delivering models within specified deadlines, is vital to maintaining project momentum and meeting client expectations.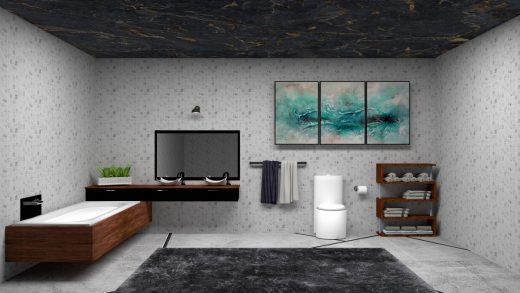 Conclusion
In the ever-evolving world of 3D modeling, having access to top-notch service providers is crucial for professionals striving to achieve excellence in their projects. This comprehensive guide has explored the top 3D modeling services in 2023, ranging from industry leaders to specialized providers, cloud-based platforms, and emerging players.
By carefully considering their features, capabilities, and the factors discussed, you can select a service that best suits your unique needs and elevates your 3D modeling endeavors. Stay ahead of the curve by leveraging the right tools and services to unlock your creative potential in the dynamic realm of 3D modeling. With the right service provider by your side, you can unleash your imagination and bring your visionary concepts to life.
Comments on this guide to Top 3d modeling services in 2023 article are welcome
3D rendering
CGI and 3D Posts
Architectural and Interior Design 3D Visualization Benefits
2D and 3D Architectural Rendering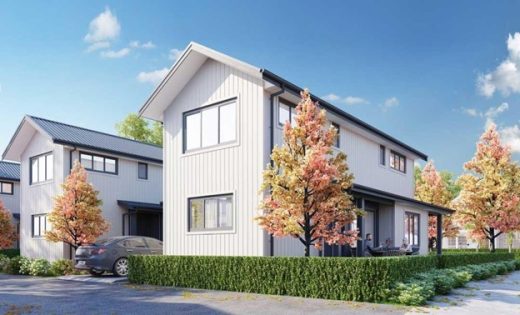 Architectural Designs
London Architecture Designs – chronological list
London Architect – design practice listing on e-architect
London Architecture Designs – architectural selection below:
One Exchange Square, Broadgate, EC2
Design: Fletcher Priest Architects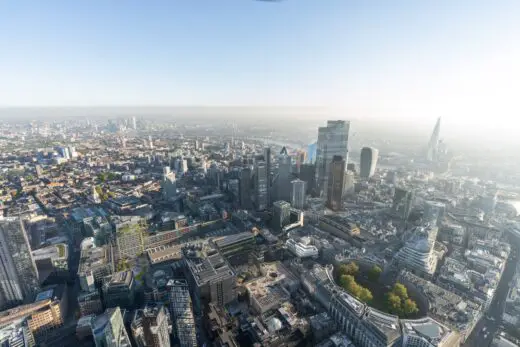 image : Secchi Smith
One Exchange Square Broadgate Building
Kensington Memorial Park Masterplan
Design: Simone de Gale Architects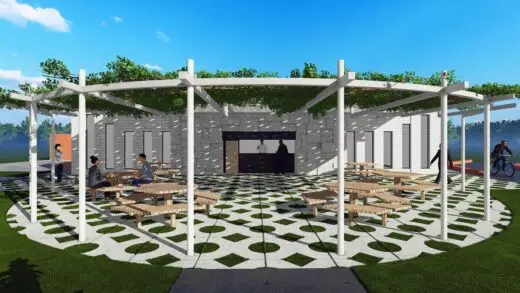 image courtesy of architects practice
Kensington Memorial Park Masterplan
Comments / photos for the Top 3d modeling services in 2023 advice page welcome