Top 3 plumbing marketing strategies to grow your company guide, Online property firm digital advice
Top 3 Plumbing Marketing Strategies to Grow Your Company
10 Jan 2022
As the owner of the plumbing business, you need to know that establishing the plumbing company is one of the first important steps. Attracting and retaining relevant customers requires great plumbing advertising methods. One of the most common challenges plumbing companies face is capturing, attracting, and converting potential leads into customers. If you want to achieve success, your plumbing business needs to invest in proper digital marketing efforts.
Effective online advertising efforts will help your plumbing business learn more regarding the habits of the customers. This way you can target ideal audiences. Not to mention, you will get market analytics as digital marketing is dependent on market research.
However, keep in mind that plumbing is one of the most competitive industries. Your customers might consider the local plumbing companies. Therefore, you need to take some necessary steps to generate more leads. Here are the top 3 great plumbing marketing strategies to grow your business.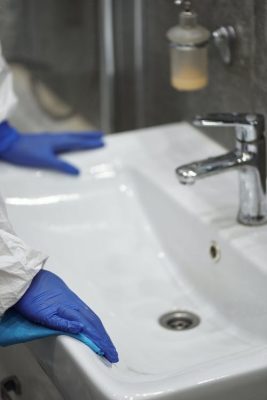 Top 3 Plumbing Marketing Strategies to Grow Business
Local SEO
When it comes to search engine results, all businesses focus on capturing the top position. But, do you know that the Google personalized algorithm only chooses the businesses that have a solid location on Google Maps?
Once you're done preparing your business website, you need to focus on SEO. Make sure you analyze if your website has all the relevant and important keywords so that it can rank higher on the Google search engine results. Local SEO will help you optimize your plumbing website. This is one of the best plumbing marketing techniques that would increase the discoverability of your website through various search engines.
Keep in mind that you can optimize your plumbing business website by optimizing the Metadata of the website as well as content for the local search. Take a look at this skill training group or visit Dagmar Marketing.
Local Social Media
Social media marketing is growing rapidly. This is one of the best advertising mediums that play an important role in your business regarding the interactions with your customers. This is why it's extremely important to leverage the benefits of various social media platforms to increase the reach of your plumbing business. Not to mention, social media marketing will also improve the overall performance and effectiveness of your online marketing campaign. As per Forbes, the digital marketing campaign is inexpensive.
Uploading informative and useful content on social media platforms such as Instagram, Facebook, and Twitter will help you showcase the professionalism and brand loyalty of your plumbing business. Apart from Facebook and Instagram, make sure you also use LinkedIn, YouTube, and Google My Business listings for your plumbing company.
Local Advertising
Do you know the primary factor for the plumbing companies that backlash them? It's none other than poor customer awareness. If you want to stand apart from your competitors, you need to consider different types of plumbing business promotional options and how to implement them.
Local advertising is considered as the advertising model used to promote the offerings of the company online where they can run paid advertisements on multiple search engines. The paid advertising will bring extraordinary traffic to your plumbing business website. This way you can also increase the exposure and online presence of your business.
Conclusion
These are the top 3 plumbing marketing strategies that will help you grow your business. Do you want to promote your plumbing business? Make sure you contact us.
Comments on this guide to Top 3 plumbing marketing strategies to grow your company article are welcome.
Real Estate
Real Estate Posts
Fire Damage Restoration and Remediation
Building a new home? Custom vs Modular
Building Articles
Residential Architecture Articles
Comments / photos for the Top 3 plumbing marketing strategies to grow your company advice page welcome