Tips to make most of a small home living space guide, Building tips, Online property advice
Tips to Make the Most of Your Living Space in a Small Home
13 Jan 2022
Small spaces can be challenging to decorate and live in, but with these tips you'll have all the space you need. You'll learn how to create storage space and better lighting to create a sense of spaciousness. Read on for these fantastic strategies for small-space living!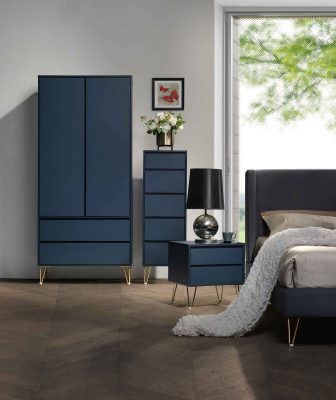 Create Storage Space
With the right storage, you can remove the clutter from your small home and feel less cramped. Have you ever noticed that interior design magazines feature homes with minimal clutter? Most of us have lots of things so storage space is a must if you want to create the spacious feeling you've dreamed of when looking at the magazines. This is particularly important in busy rooms such as kitchens where a minimalist feel is growing in popularity.
Often, there are spaces in our homes that are underutilised. Install hidden storage cabinets in nooks and crannies around your home. Use storage under your coffee table for books, DVDs and board games. Try deep baskets to hold magazines or files where they can be easily accessed but out of the way.
Choose Clever Furniture
Choose furniture that makes the most of your available floor space and looks bigger than it is. One of the biggest mistakes people make when decorating a smaller space is having too much furniture, which creates clutter and makes it impossible to move around. In order to avoid this problem, purchase pieces that have multiple functions and make the most of your available space. You could also use movable items such as bean bags and ottomans that can be used in a variety of ways.
While you're considering storage and furniture, don't forget about your floor space. You can create lots of additional floor space if you put a bed in the corner with built-in drawers underneath it for clothes storage.
Use Lighting to Make Your Home Feel Larger
When a home feels dark it can make a space feel smaller than what it is. When a home is light and bright it can make a space feel larger.
Modern lighting fixtures are a great way to brighten up your small home or room without creating clutter by using lamps or bulky, old light fittings. Use fewer, more powerful lights in the correct places will give you bigger bang for your buck.
Open Up to the Outdoors
Another great way to fill your small home with light is opening up to your outdoor space with windows, glass doors and skylights. Older styled homes tend to have small windows that don't let much light in. They also tend to have solid doors that could be easily replaced with modern glass doors.
Using windows can create the illusion of space while letting in more light. Windows are fantastic for creating an airy feel in a home. Window furnishings can also have an impact on the space. Try modern blinds or curtains that provide the privacy when you need it, especially if you live on a street where people walk by frequently.
For homes that have low ceilings and are not suited to adding windows, skylights can be an amazing option. They are well suited to dark hallways and town-houses that don't have the outdoor space to open up too.
Convert Your Yard into an Outdoor Living Space
Even the smallest yard can be transformed into an inviting outdoor living space you and the whole family can enjoy. One of the best options is to create a deck or outdoor patio for an outdoor living space. You can also put potted plants around your home, which will give it that outdoor feel and provide you with some greenery as well.
No matter what size house you have there are ways to make the most out of every inch. Think about the available space you have and how you can use it to your advantage. If you have a backyard, think about what outdoor living space ideas will suit your lifestyle. It doesn't matter whether your house has a large or small garden, an outdoor decking area with inviting furniture, seating options and cover from bad weather can make your small home, feel much larger!
Comments on this guide to Tips to make most of a small home living space article are welcome.
Living Rooms
Living Room Posts
Creating a comfortable and cozy living room tips
Interior designer living room trends
Trendy Living Room Design Ideas
Furniture Design Posts
Building Articles
Residential Architecture
Comments / photos for the Tips to make most of a small home living space advice page welcome