Roofing Leads Advice, Home Roof Maintenance Tips, Architecture
Tips To Generate More Roofing Leads For Your Company
11 Sep 2019
Generate More Roof Leads Advice
Getting leads for a roofing company might seem difficult or daunting for some, but with the right systems in place, one can quickly bring in a steady stream of leads.
In this brief, we bring to you some of the best ways that you could generate more leads for your roofing company. From creating referral programs to optimizing your website for local map searches, this article covers it all.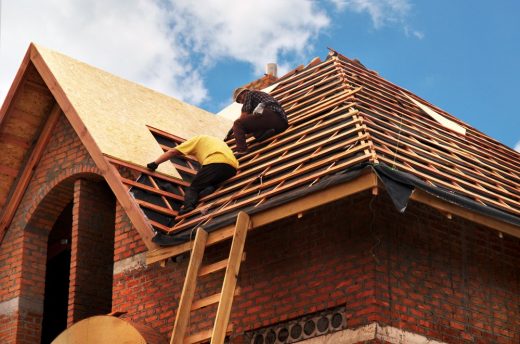 image courtesy of article provider
Work With an Agency
A lot of marketing agencies offer different specializations depending on the niche that they are in. For instance, teams such as Hook Agency provide specialized solutions to improve business sales pipelines and nurture roofing leads.
The great thing about marketing agencies is their specializations lead to results, and they have a variety of
Improve Your SEO
SEO or Search Engine Optimization improvement can be achieved through different means. There are two main points of SEO that have to be tackled:
Most of your customers are online, and it makes sense to have your website optimized to rank higher in search engines. Organic rankings need to be given a longer time frame to take effect and given that there are more than 200 said ranking signals, you might need to be a specialist, too.
However, organic rankings are falling in favor of priority given the prominence of local search or map rankings, leading us also to consider having a strong local search strategy.
Optimizing map searches is one of the best ways to increase the propensity of your company being clicked every time a keyword with buyer intent is utilized in the search. In Google Search, for instance, maps appear first in the SERP (Search Engine Results Page).
Referral Programs
Business such as roofing may rely on substantial word-of-mouth marketing, and as such it helps to adapt an almost identical strategy by getting others to refer your business for an incentive such as a piece of the contract price.
There are a lot of companies such as hardware stores that you can work in conjunction with, and it always helps to create industry partnerships to boost your business dynamically.
Improve Your Social Media Marketing (SMM)
Social media marketing can go a long way. Releasing content strategy alongside it can work wonders for any industry, even roofing. Roofing leads via social media channels are a possibility, but the primary intent of social media in roofing lead generation is to maximize exposure and brand recall.
SMM also allows you to properly connect with the people who interact with your brand using different channels. You can also launch information dissemination campaigns utilizing infographics and the like with Facebook and/or Twitter, for instance.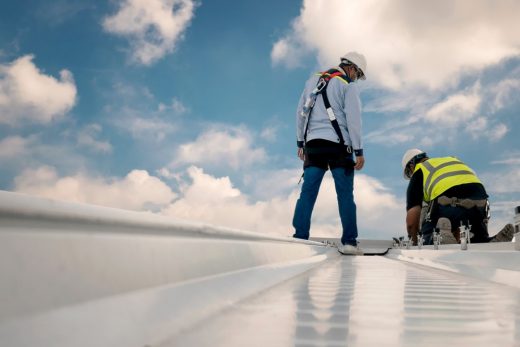 image courtesy of article provider
Utilize Paid Advertising
Paid advertising is an expensive way to go about lead generation but it's valid. There are different ways to go about utilizing paid advertising, from using regular print advertising and billboards to AdWords campaigns and social media.
Utilizing paid advertising on the internet is useful because they display your company before the search results even come out.
Check the Weather
We might not be able to predict the weather, but the weather is an excellent guide as to when you should intensify or minimize your marketing budget. Say, for example, after a storm where a lot of residents have experienced roofing damage, you will be able to approach them easily should there be a need.
At this point, even traditional methods such as distributing flyers can be used to inform residents that you will be able to help them out with the needs that they may have.
By leveraging the weather, one may be able to respond to the needs of the community and garner leads from this process.
Telemarketing
Telemarketing can be in the form of a cold call approach, but many have started to use this in combination with account-based marketing approaches. It becomes a more targeted approach where specific buyer personas can be targeted, making for more efficient marketing approaches.
Email Campaign
Mass emails are a great way to reach a lot of people quickly, but a targeted email campaign is still recommended. Emails are more of a long-term approach to lead generation. However, they are a versatile way of attracting leads and even industry partnerships.
Final Thoughts
There are many ways to generate roofing leads for your company, and there are a lot of ways to boost your presence and score a consistent stream of leads in your sales pipeline. Roofing leads generation can be achieved through a coherent multidimensional sales strategy.
Whether it is green roofs or flat roofs, roofing is always in demand in some form or another.
Building Articles
Echo, TU Delft, Delft, The Netherlands building designed by UNStudio with Arup and BBN: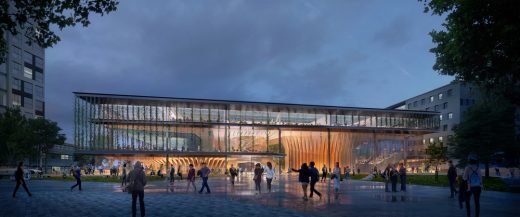 rendering : Plompmozes
Echo TU Delft Building by UNStudio
Comments / photos for the Tips To Generate More Roofing Leads For Your Company page welcome