Tips To Buy RTA Cabinets Online Guide, Home Advice, Style Tips
Tips To Buy RTA Cabinets Online
16 Jan 2021
Ready-to-assemble cabinets are perfect for your kitchen or bathroom because they are convenient and cost-effective. Almost every major furniture retailer carries these, so you get plenty of choices no matter where you live. If you are looking for a kitchen renovation, you should know everything that goes into choosing the perfect RTA cabinet.
Lowe's, Home Depot, or Ikea – you can find RTA cabinets anywhere. If you use this big-budget online retailer, you can get ready-to-assemble cabinets for a really cheap price because they have low overhead costs and can pass down some of the savings to you.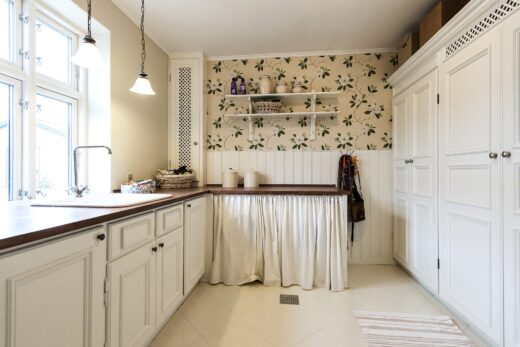 The world of ready-to-assemble cabinets is highly competitive because they can get very accessible to customers. People looking to save substantially on their innovation projects are usually the people who buy ready to assemble cabinets. But do not let that dissuade you from choosing the perfect ready-to-assemble cabinet for polished and modern decor. Despite being accessible and convenient, there are some genuinely high-class designs out there that can meet your needs.
Read this guide to find out how to choose the perfect RTA cabinets online.
Look For Flat Packed Cabinets For Affordability
Assembling the cabinets is easy. That's why they are called ready-to-assemble cabinets. Working with an RTA dealer or manufacturer, you can get these pieces flat packed. This way, you do not have to pay the company the labor charge for assembling the cabinets, which you can easily do on your own.
These flat pack cabinets also take much less space than assembled cabinets, so the shipping charges are also less. If you are ready to do some light assembly, you can save up to 30% on your cabinet.
Get Similar Products From Different Dealers
If some of the dealers are not available at your location, you can still get your chosen ready-to-assemble-cabinet with a different dealer. These ready-to-assemble cabinets come from the manufacturer, and when they get to the dealer, the cabinet names and codes might still be the same.
So, even if you do not know that the same RTA cabinets are being sold by different retailers, they are probably from the same manufacturer. If you want to nitpick and get down to every single feature, you can compare the cabinet details from different retailers to ensure all the features are the same. Look for dimensions, door style, construction materials, the slide of the drawer, hinge mechanism, and box construction. After that, you can pick up the same cabinet from your closest or convenient retailer.
Picking The Right Dealer
If you want to go with a reputable dealer when choosing a cabinet, look for someone who gives you a price match guarantee. These are usually the retailers who are the most successful in selling ready to assemble cabinets. If you can find a competitor offering a similar price or less, you can get this retailer to reduce the price even more.
Know Your Styles
When you are picking your cabinet, you might come across style names such as shaker cabinets. These style names only refer to the generic style that can differ from one manufacturer to another. The same shaker cabinets can have a completely different look and feel and come in different colors. So, get into the features and do not merely go by the product inspection itself.
RTA Dealer Size
You might want every online ready-to-assemble cabinet dealer to be close to a manufacturing facility. However, it could also be just a few people working from home managing an online store and warehousing system. When it comes to online retailers, you never know what you are getting. This is why you should look for a dealer with a good reputation.
Smaller online stores can often offer you prices similar to the big brick and mortar stores because they work directly with manufacturers to get better value. Go through reviews of the store and testimonials of other clients to understand if this is the right fit for you. Go with the retailer, which has an excellent website. You might need to go through hundreds of cabinets to find out the right one. A quality user interface will help you compare prices and features.
Shipping Price
Cabinets can be heavy. Naturally, the shipping charge will go higher as these cabinets can come even from overseas retailers. Be aware that often the price of the cabinet can be less than that of the shipping. However, you can get a great price for shipping if you are ordering in bulk. Orders over $3000 can reduce the cost of shipping by a lot.
If you plan to buy kitchen cabinets, look for the entire kitchen and even the bathroom or other storage spaces. Do not purchase only kitchen cabinets, or you will pay a hefty price on shipping. Look for entire kitchen assortments and then decide what price you are set on. You will find that adding more cabinets have reduced your shipping charges overall.
Notice Price Changes
The ready-to-assemble cabinet is a highly competitive business, and the price of the same cabinet can vary widely depending on availability and other factors. Even seemingly innocuous changes like fuel price change and change in global politics can impact the cabinets'price  As a consumer, you should be aware that prices can change overnight, so do not commit to buying your RTA cabinets at first sight. Continue your comparison for a week to get to the price point that gives you the best value for your order.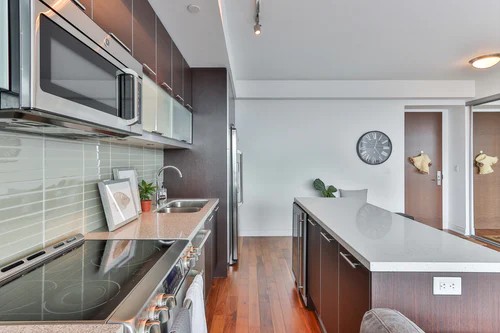 Tips to buy RTA Cabinets online Conclusion
When you have selected your chosen cabinet from the catalog, you can approach the dealer for a price match. Depending on the dealer's response, you might be able to decide if you at all want to buy from them. You will be surprised at how many times you can get the company to offer a lower price.
Comments on this guide to Tips To Buy RTA Cabinets Online article are welcome.
Kitchens
Kitchens Posts
Unique design ideas for your kitchen
Bohemian style kitchen decor ideas for new homes
Consider While Renovating Your Kitchen
Home Articles
Residential Architecture
Comments / photos for the Tips To Buy RTA Cabinets Online Advice page welcome