Tips for Perfect Home Design, Online Property Advice, House Style Guide
Tips for Perfect Home Design
11 Oct 2021
Working on home design is an exciting and valuable experience. It is an opportunity to reimagine how you spend your daily time and create a perfect space for your life.  Before starting with the process, you need to consider many aspects such as layout, materials, and expenses. Everything and more than that will be possible with a professional architect who can help you in creating the home of your dream. Check this article and reveal the most important elements in designing your home.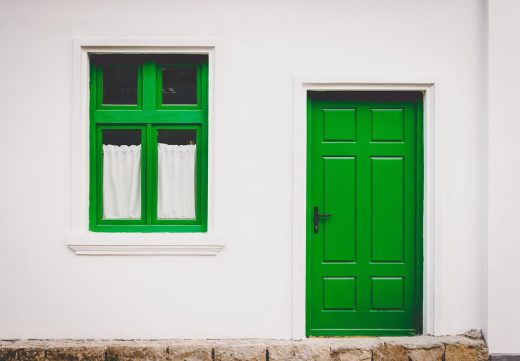 Make a Plan
If you are just starting with the home redesigning process, you need to know how to begin. There are many log home producers which provide owners with prepared plans or tried-and-true designs for their homes. Once you obtain an example, you can start making plans.  Sketch your perfect floor and include everything that you consider useful. Draw a bubble diagram, with every bubble showing a room, and put them in locations based on your personal preferences. 
You can continue by squaring off the bubbles to build walls on your plan.  After you have an initial plan for security design, hire a professional to create construction documents in line with your plan. Check whether the selected log home enterprise provides design services and expect a positive answer. It is also possible to hire a single architect and work closely with him on interior design. Be sure to find a person whose ideas are the same as yours.
Home Design with Safety and Security in Mind
If you want to ensure the long-term safety of the home, you want to focus on security in the design stage.  When you consider security, you may think of fences, alarm systems, or other do it yourself features that may not comply with the appearance of your house. If done correctly, an extra security layer of your home needs to be smooth and concealed.  For instance, if you want to secure the home perimeter, you can take advantage of bigger fences at exposed parts of your plot, and then adapt the heights to produce a more aesthetically pleasing frontier.
When it comes to outdoor lighting, you can opt for discreet lighting options that are invisible. To enhance the level of protection, you can include sensor-activated spotlights.  When it comes to alarms, they come with different upgrades and now you can benefit from the smart alarm operated by your phone.  It is followed by a range of other security systems such as cameras, door locks, or motion detectors.
New Home Exterior Features
When it comes to the outdoor design of your home, you can consider the inclusion of decks, porches, balconies, verandahs, or patios. A deck is a spacious wooden floor linked to the back of your house. Decks are rarely closed and typically have an informal look. People use them for social gatherings, barbecues, and birthday celebrations.  
If you prefer a porch, you should know that it represents a wooden structure with a concealed entrance to a doorway. It is usually placed at the front of your house.  Speaking about a balcony, it is a typical platform that extends from the wall of the building's upper floor. They come with decorative features, especially in rich or panoramic areas. They add an outdoor environment to the indoors and people don't use them for gatherings.
Think About Light
Light is another important part of the overall design. It has a huge influence on people and their feelings. Locations which get little natural light are also recording the higher rates of Seasonal Affective Disorder (SAD). When it comes to the disorder, it brings depression, weight gain, sleepiness, and lethargy. To avoid such problems, you should consider the inclusion of skylights in the custom house plan which will enhance the natural light in your house. Skylights are also necessary as they decrease the need for artificial light and deliver 30% more light compared to vertical windows.
Consider Budget
Before you start with a home design project, you want to be clear about costs. Speak with the architect and share with him how much money you are willing to spend. If you have a tight budget, you may need to eliminate some home features like high end wallpaper until you come to an affordable plan. It seems frustrating as the whole project could cost you more than you have imagined.
As you can see, designing your home is not that simple. You need to prepare yourself for the project and make the most out of the process both in terms of the prize and optimization.
Comments on this Tips for Perfect Home Design article are welcome.
Interior Design
Interior Design Posts
Designing tips for home interior guide
Interior Home Design Trends 2022
Residential Property
Residential Architecture Design Articles
Comments / photos for the Tips for Perfect Home Design page welcome