Trusted Replace Your Roof in Austin Home Advice, Texas Roofing Tips
Time to Replace Your Roof in Austin?
Nov 9, 2019
Time to Replace Your Roof in Austin? Check Out Our Roofing Austin Guide
When after a professional inspection by a trustworthy roofing company, it is determined that a roof replacement is necessary, you should try and choose fall for the entire process to take place as it is the perfect time for roof replacement. Just after the storms in the summer and just before the freezing conditions in the winter, autumn presents fabulous weather for perfect roof installation so that your house is all set before the winter season arrives to face cold temperatures, snow, and ice.
Once you take a decision to replace your roof, you must book your chosen roofing company or roofing contractor well in advance. In this context, you may have to allow a few weeks or maybe a month of lead time before a roof replacement crew lands up at your doorstep. That is simply because numerous homeowners wish to get their roofing done from September through November, as experts consider these months to be the ideal time for roof replacement. Here are some reasons why fall is the best time to replace your roof in Austin.
As per https://www.forbes.com, well-maintained roofs could be lasting for over 30 years. However, the use of poor quality tiles or shingles or shoddy installation could imply needing roof replacement much sooner.
Gentrification of the once largely Hispanic area of East Austin on Willow Street, photo taken 26 February 2018: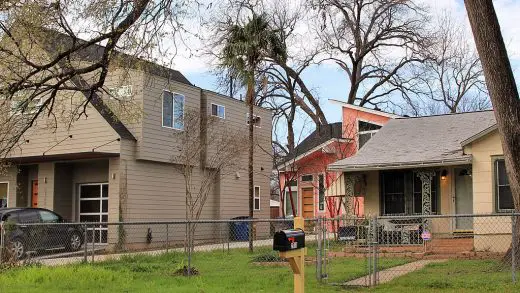 photograph : Larry D. Moore, CC BY-SA 4.0 https://creativecommons.org/licenses/by-sa/4.0, via Wikimedia Commons
Best Time for Roof Replacement is after Summer Storms
Summer rains, wind, and even hurricanes tend to cause extensive damage to your roof. You must get your roof inspected at the end of summer or immediately post a severe hurricane or storm and pay attention to the damages caused by the storm or hurricane promptly. Get in touch with the reputed Dustin Johnson Exteriors & Roofing Austin for perfect evaluation of the situation and perfect solutions at affordable rates.
Ideal Conditions during autumn for Roof Replacement
Fall seems to have the perfect weather conditions to get your roof replacement done. Roof installation is best done on a clear fall day when the temperatures are over 45-50 degrees especially when you have decided to use asphalt shingles. The warm temperatures help in melting the seal strips of the shingles so that they are installed properly because of the ambient warmth. Asphalt shingles are in great demand in the United States and they seem to be the most popular roofing material in the U.S.A. Moreover, fall is the right time for roof replacement since your roofer could go about performing his task smoothly when the temperatures are not excessively high and when weather conditions are relatively pleasant.
Winter is Bad Time for Roof Replacement
It is of crucial importance that shingles are perfectly sealed well before the advent of the winter season. That way the shingles would be starting to form a moisture-resistant and airtight barrier against extreme weather conditions and frigid temperatures. During the frosty winter days, shingles often become brittle due to excessive cold. So it is quite normal for shingles to break while fastening them in place.
Conclusion
Replacing roofing in the pleasant autumn season would result in saving on your heating or energy bills and keeping your family nice and cozy even during the biting cold winter days. In the case your HVAC system is strategically placed in your attic, thanks to the new roof, it would be performing at peak effectiveness.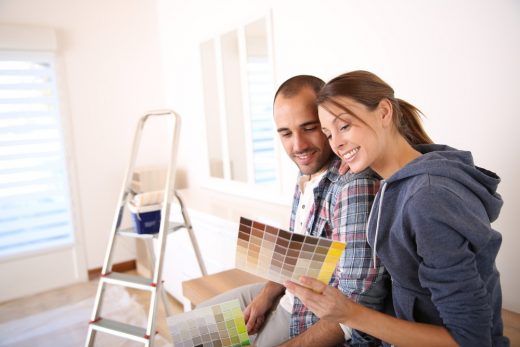 image courtesy of article provider
Comments on this Time to Replace Your Roof in Austin, Texas , USA, home advice article are welcome.
Texas Architecture Designs
Texan Architecture Designs
Hexagon View Cabin, west bank of Austin
Design: LaRue Architects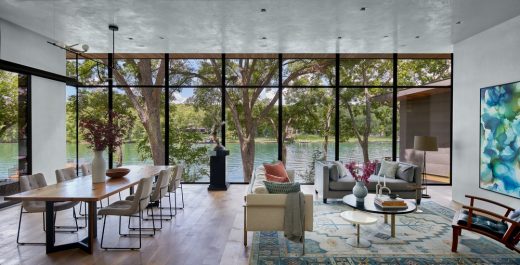 photograph : Dror Baldinger
Hexagon View Cabin at Lake Austin
Filtered Frame Dock, Austin
Design: Matt Fajkus Architecture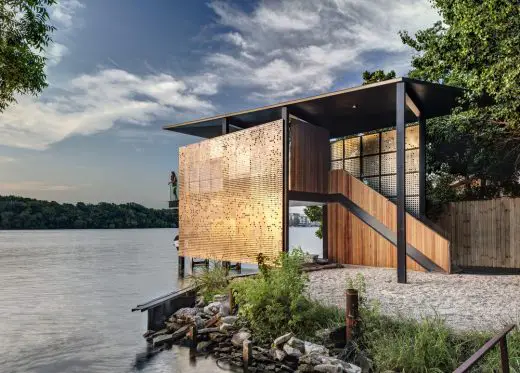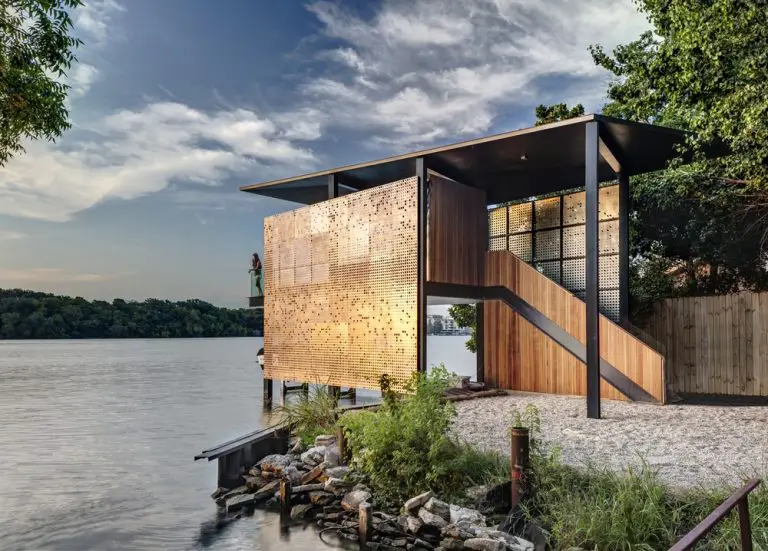 photography : Charles Davis Smith; MF Architecture
Filtered Frame Dock in Austin, TX
Honest Mary's Restaurant in Austin
Property Articles
America Architecture News – latest building updates
Comments / photos for the Time to Replace Your Roof in Austin, Texas page welcome