Skirting Boards Advice, Home Timber Architraves Tips, Architecture
Timber Skirting Boards and Architraves
13 Sep 2019
How Timber Skirting Boards and Architraves Add A Touch of Class To Any Interior
The interior of your home is just as important as how it looks outside. How your home's interior is decorated can significantly affect the ambiance of the space and the mood of the people who will stay inside. If you're looking for ways to add class to the interiors of your home, timber skirting boards and architraves can be an excellent solution. This fixture might be small, but it can surely provide huge benefits aesthetics-wise.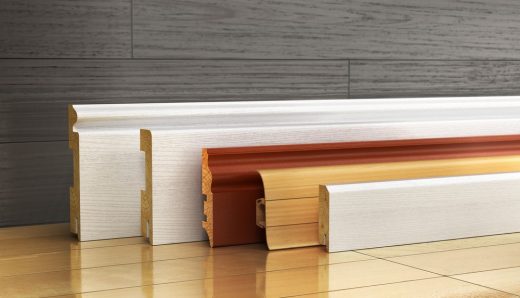 image courtesy of article provider
Timber Skirtings + Architraves Advice
It'll be easy to find businesses that provide skirting boards and architraves. Intrim's Skirting & Architraves, for one, sells these fixtures without compromising quality and craftsmanship. Here's how these fixtures can add a touch of class to any interior:
It Can Prevent Damage
Your home won't be complete without any walls. This structure divides your home into different rooms and areas. And because walls are essentially big structures, it's vital that you keep them clean at all times. Any unwanted markings or damage on your walls can affect the overall theme of your home and might even require you to pay for expensive wall repairs and replacements in the long run. To ensure that you won't arrive in this situation, invest in timber skirting boards and architraves like the ones from this video:
These fixtures can keep your living space looking clean because it can protect your walls from scuff marks. These fixtures can also protect your walls from damage caused by furniture.
How your wall looks can affect the appearance and mood of your home. All of your efforts to follow a contemporary or modern interior design will be useless if your walls are dirty or damaged. Instead of picking an artwork as the focal point of your living area, your guests and family members will tend to focus on the imperfections on your wall. Using high-quality timber skirting boards and architraves can ensure that your home will look classy and elegant all year long!
It Can Cover Wirings And Other Issues On Your Walls
Electricity is vital to every home, but its wirings can become a nuisance. Wirings that are long and visible can ruin the aesthetics of your home and can also pose a safety risk to your family, especially kids. The solution? Timber skirting boards and architraves.
These fixtures are cheapest and most effective way of covering wirings in different areas of your home. If you don't want your new printed wallpaper to be ruined with black electrical wirings at the bottom, invest in timber skirting boards and architraves as soon as possible. These fixtures are the perfect solution if you want to hide any wirings, cracks between the wall and the floor, and messy plastering. Aside from using these fixtures to cover minor flaws on your walls, timber skirting boards and architraves can also provide a smoother finish to any room and can easily complement your home's interior design.
It Acts As A Decorative Element
You have to consider several elements before you can achieve a certain interior design at home. Aside from carefully choosing the colour scheme you'll use for your rooms, you also have to pay attention to small details. Every décor in your home should work perfectly with each other to ensure an organized and well-decorated space.
Because timber skirting boards and architraves come in a wide variety of styles, colours, and designs, using these in your home enables you to tie down all of the decorative elements in a room, helping you achieve the interior design you are aiming for. These fixtures can provide a cleaner and more finished look in the rooms of your home.
It Can Restore Old Or Antique Homes
Different people look for different things in a home. While some are happy to invest in a brand-new home, others fall in love with old or antique homes. If you're one of the latter, timber skirting boards and architraves can be your best friend. These fixtures can be of great help when you're fixing crooked or curved walls in an old home. Using the right kind of timber skirting boards and architraves allows you to better appreciate the interior of a home, regardless if it has been standing for years or decades!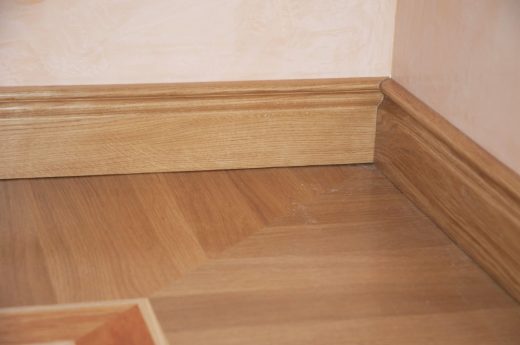 image courtesy of article provider
Trust The Pros
For you to utilize the wonders of skirting boards and architraves in your home, start scouting for options as soon as possible. Make sure that you're only paying for high-quality skirting boards and architraves, as well as superb installation services. Remember, you want these fixtures to improve the interior of your home, not become the reason why it'll be damaged.
Building Articles
Comments / photos for the Timber Skirting Boards and Architraves page welcome