Things to Plan Out Before a Major Renovation Guide, Home renewal online Tips, House refurb advice
Things to Plan Before a Major Renovation
24 Jan 2021
A major home improvement can be a big and tiring endeavor for any homeowner. It is also a costly exercise involving thousands of dollars. Renovation requires careful planning so that it turns out to be exactly what you have in mind with a minimum of mistakes and delays.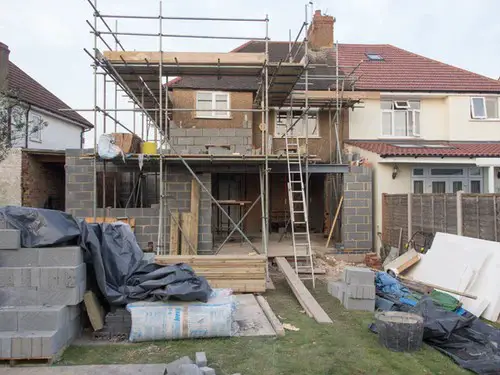 Things to Plan Out Before a Major Home Renovation
You want your improvements to last for a long time without asking for repairs now and then. It is a prudent idea to plan your major renovation so that it takes place in a smooth and hassle-free manner without running into cost overruns and delays.
Know your Budget and Stick to it
Building an entire floor, renovating the bathroom and the kitchen, or constructing outdoor living features in your property require not only time and effort but also tons of money. It is a prudent idea to get estimates from several contractors regarding the changes you want to introduce to your property. You can search for a handyman near me on Google to easily shortlist a company that is licensed and insured to carry out your renovation plans.
Begin on a major renovation project only when you have a sufficient amount of money for its completion in your bank If you set your budget at 10,000 pounds, make sure you have 25% more than this amount in your bank account. As the cost of construction materials and labor may turn out to be more than what you believe it is. There are always unexpected costs in a renovation project ready to surprise the homeowner.
Do not Overspend on Renovation
There is no limit to how much you can spend on the renovation of your home. From the tiles for your bathroom to the granite countertop for your kitchen, the market is full of construction materials and items of decor in every price range. You can choose to buy and install the most expensive bathtub and the kitchen sink but keep in mind that you may not be able to recover this spending when you decide to sell your home in the future. It is a good idea to take a look at the value of homes in your neighborhood before deciding on the budget of your home improvement project.
You can get a free valuation done by a real estate agent to see if you are overspending on renovation or not. Identify improvements and areas in your home that would add maximum value to your property. It will help you in cutting down on your expenditure that is not wise from the point of view of resale of your house.
Create a Blueprint of the Renovation Project
This is an important part of the planning where you create a rough blueprint of the things done and how they have to be done. This rough sketch of your renovation project includes your wants and needs and steps that you want to undertake as DIY projects. The rest of the project involving construction materials and skilled workers has to be completed under the supervision of the contractor and the handyman chosen by you.
Find out the zoning and license requirements in your county so that you can fulfill these requirements in time. You don't want delays in your home renovation projects caused by the time required in procuring the necessary permits, do you? Keep in mind that you will need permits from the authorities in your area if you are making changes to the structure of your house or the way you use a particular room.
Once you have rough sketches in front of you, you can check the progress made by the contractor during the renovation project to see if you are on time and inside your budget or not.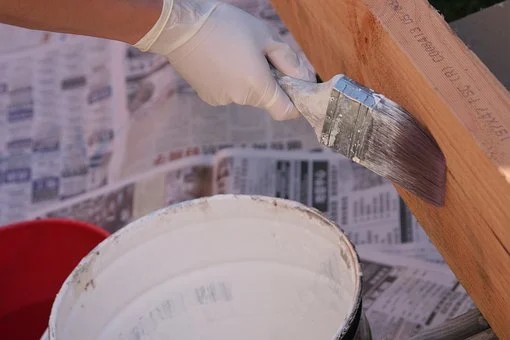 Don't Compromise with the Quality of Materials
It is an unwritten rule of home renovation projects that the homeowner cannot compromise with the quality of construction materials. After all, it is your abode where you will spend the next few years of your life with your loved ones. Also, the quality of materials and craftsmanship will decide how much value is added to your property with the renovation project.
The use of good quality materials will not only stand the test of time but also help you save over a while as you will not be required to carry out repairs. Have a clear mind about the choice of the materials whether it is flooring or the quality of paint to be done in the interiors and the exteriors. Always think about the durability of the materials when choosing the tiles or the material for the countertop in your kitchen.
Take it Step by Step
Whether you are constructing a whole new floor or renovating the bathroom and kitchen only, you need to plan a renovation-free zone before starting the project. You don't want your home to be taken over by the handyman and his team so leave no part of the home that is quiet and fit for living. Believe me; it is going to be a very difficult period for your loved ones if they do not get a chance to live peacefully in their own home during the duration of the project. This is the reason why you need to carry our renovation in phases and from one area of the property to another if you want to make it a smooth and stress-free endeavor.
It is during the planning stage that you need to spell out where renovation would take palace while the family members shift to another corner and live peacefully. Doing a little bit here and a little bit there will not allow the work to be carried out in the best quality and also keep your attention divided.
Carrying out a major home improvement project is not an easy task. You need to chalk out everything in advance to make sure the project goes off smoothly without any surprises. Knowing your budget, the contractor, the choice of materials, and your needs gives you peace of mind. It also helps in the completion of the project in time without any cost overruns.
Comments on this guide to Things to plan before a major renovation article are welcome.
Home Renovation
Home Renovation Posts
10 sleek home renovating design ideas for the holidays
7 Renovation Tips for Homeowners
Home Articles
Residential Architecture
Comments / photos for the Things to plan before a major renovation guide page welcome