Things to consider when renovating your home, Building Design Tips, Online Advice
6 Things to Consider When Renovating Your Home
27 Mar 2021
Renovating your house can be an incredibly exciting task. Change is always a scary proposition even when it involves making your home better.
Renovations give you the opportunity to add certain features to your home that will make you enjoy it even more than you do now. There are so many possibilities that you can get excited just thinking about it.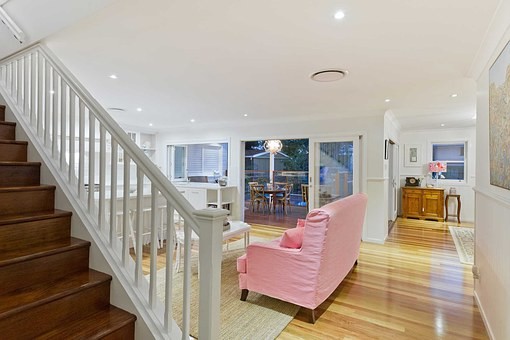 However, most people rush into doing renovations when they think they need to make some changes. It often leads to grave mistakes that are irreversible.
Therefore, you need the time to seriously consider a renovation. The following are six things to consider:
1.   Your Reason for Renovation
First and foremost, you need to consider your reason for renovation. You should never renovate your house for no reason as that will certainly lead to poor decisions.
Therefore, sit down and take the time to contemplate why you are renovating your home. The more vivid a reason you can come up with, the more you will accept the ups and downs that come with renovating.
If you cannot come up with an adequate reason for conducting a renovation then you should refrain from it. You will not only save yourself a lot of money but also plenty of stress.
2.   Places to Improve
If you decide to go forward with the renovation of your home, then you should seriously consider which areas you can improve. Your renovation should not just be an overhaul of the current features but should instead increase the value of your home.
Therefore, analyze your home and find out which areas need improvement. Once you do, chances are that you will conduct renovations that will give you the most bang for your buck.
There are renovations that will make your home more valuable than others. Bathroom and kitchen renovations are particularly great for raising your home's value.
3.   Energy Efficiency
Considering the environmental problems facing the world today, you should seriously consider improving the energy efficiency of your home when renovating. You will be playing a significant part in helping to conserve the environment.
One of the best solutions for making your home more efficient is to use solar energy. According to sunvivalguide.com, solar energy can reduce your electric bill to zero. Therefore, it is an issue worth serious consideration. There are many improvements you can make during a renovation to make your home energy efficient. You should, however, ensure you stick to your budget.
4.   The Cost
Cost is an unavoidable issue that you will have to seriously consider when renovating your home. You will be surprised at the money some people have spent on home renovations.
Before starting your renovation, you should come up with a budget that will guide your spending during the renovation. The key is not just creating a budget but sticking to it which is harder than you might think.
You should constantly think about your budget when conducting a renovation. If you can set up a reminder on your phone or post it somewhere you will clearly see it, even better. Trying to overextend your renovation is the surest way to get into debt.
5.   Doing it Yourself
Depending on the nature of your home renovation, you should seriously consider whether you can do it yourself. It is particularly so if you are a DIYer or have experience in the construction industry.
If you have the time, energy, and know what you are doing, you should definitely do the renovation yourself or at least a large part of it. You will save a tremendous amount of money doing it yourself.
You should educate yourself on what permits you will need for the renovation before you start. You might need to consult the professionals for a conclusive list. The feeling of completing a home renovation yourself is like no other.
6.   The Future
When doing a home renovation, you should definitely consider the future. The renovations will affect the appearance and value of your house for years to come.
One of the main reasons why you should consider the future is that many people renovate their homes based on passing trends. Once the trend passes, you will be left with changes that you don't want and can't change.
When making renovations, you should try and make timeless changes that can withstand passing fads. If it is a trendy renovation, then it should be cheap and easy to modify or remove.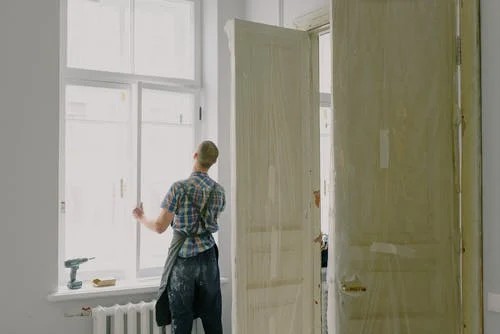 6 Things to Consider When Renovating Your Home Summary
In conclusion, renovating your home is often a massive undertaking. It will require your attention, time, effort, and money. If you can consider the six factors above, you should end up with a renovation that pleases you. The general rule of thumb is a renovation should improve the value of your home.
Comments on this Things to Consider When Renovating Your Home article are welcome.
Home Renovation
Home Renovation Guides
Cool Design for House Renovating
Energy-Efficient Home Renovation Project
How to Fund Your Next Home Renovation
Buildings
Residential Property Design
Comments / photos for the 6 Things to Consider When Renovating Your Home page welcome