Trusted Pressure Wash Home Advice, House Cleaning Tips, Building
The reasons why you should pressure wash your home
10 Oct 2019
Pressure Washing your Home
Pressure washing refers to the technique of applying water with force on certain parts of your house to make them clean. The professionals use specialized equipment for targeted cleaning and full job satisfaction. Some people may tell you not to do this and have their logic in place, but if you care about you and your home's health, then you should pursue it at least annually. Your driveway, backyard, and roof can also become spic-and-span. Besides, there can be other utilities as well.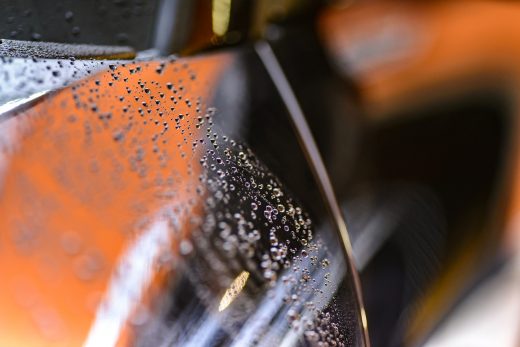 Damage prevention
The exterior of your house can suffer hugely during winter months due to moisture and stains. If the grime settles down for too long, there can be a risk of greater or permanent damage to the structure. Mould can grow on the painted surfaces and cold concrete layers if not checked on time. The crevices can catch grime, dirt, and algae, and the shaded areas can face mildew and mould too when not taken care of properly. Similarly, the hot summer months can cause fading of the exterior walls. But with the help of power washing, you can keep these problems at bay.
Maintenance
A home is a considerable investment, which needs protection. If you don't maintain it well, the expenses can shoot up, making it feel like a burden just like other bills and mortgages. However, with preventive measures, you can maintain the value of your property and get rid of expensive repairs. If you hire professional pressure washing services, your home can look young for many years. It is also one of the cost-effective solutions, compared to refinishing and repainting jobs. You need to power clean your house first before starting the painting work as a first step.
Eco-friendliness
Many companies offer environmental-friendly services using non-toxic methods of cleaning. They also make sure your plants, grass, and other vegetation are safe. Also, they apply the best quality biodegradable soap to roofs and siding as a part of pre-treatment so that the lowest pressure washing can do the work. The soap cleansing is necessary to keep your home safe from algae, mould, and mildew for a long time.
Time-saving
If you wish to keep the outer side of your home fresh and bright, then pressure washing is again critical. When you bring professionals on board for this job, you can rest assured of everything else. They can mix cleaning agents, scrub stubborn stains, and do whatever is necessary within a few hours. You don't have to get involved in anything.
In essence, there are a lot of good things that you can achieve by opting for pressure washing your home. The curb appeal of your house can stay forever intact as the chances of degradation, discolouring, and oxidization are very less.
Since you also get to control the growth of algae, mould, and dirt on the surfaces, you ensure the safety of your family's health. You can save them from the troubles of asthma, allergies, and other such conditions efficiently. And of course, the money-saving aspect is also there, which may not be possible without proper maintenance.
Building Articles
Comments / photos for the The reasons why you should pressure wash your home page welcome