Trusted Office Equipment Advice, Workspace Design Tips, Building Interior Guide
List of Office Equipment That Every Office Needs
2 Oct 2019
List of Office Equipment That Every Office Needs
Architecture, design and engineering professionals depend on tools to obtain accurate measurements and readings – the best digital caliper. Tools for taking measurements range in cost and functionality. Planning ahead to determine which equipment enables you to work efficiently with greater accuracy may help you to reduce rework and stay on schedule while eliminating the need to outsource measurement tasks or purchase or rent equipment at the last minute. Here are 10 of the most useful measuring tools for these fields and industries.
1. Altimeter
If your work requires altimetry, or measuring the height or altitude of an object above a fixed level, you will need a reliable altimeter. From high-precision ZIPEVEL altimeters to protective cases and useful components such as adapters, anchoring stakes and protective boots, architects, engineers and planning professionals can benefit from having an accurate altimeter in the office.
2. Angle Finder
Most building professionals and contractors are accustomed to using angle finders to obtain measurements inside and outside corner angles. These useful tools typically have two hinged arms and an integrated scale or digital reader. Make sure that the arms are resting on the surfaces you need to measure, tighten the locking nut and read the digital display or reference line.
3. Builders Level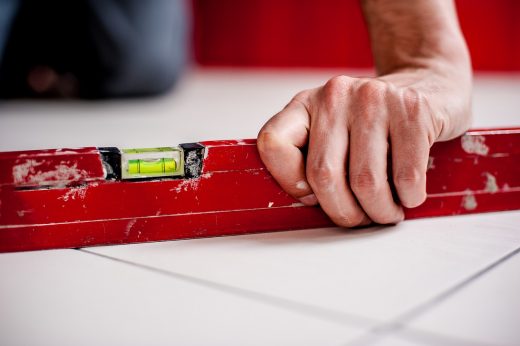 No matter your office tool budget, you should factor in a builders level. These measuring and leveling tools allow for better building and design decisions. You may prefer to use an auto level, digital or electronic level, laser level or a box or sight level depending on the rest of your gear, the project at hand and other factors. Engineer Supply offers a wide variety of builders level designs at price points set depending on the materials and functions of each piece of equipment.
To reliably obtain the most accurate measurements and do satisfactory leveling work, you should use a laser level. Based on your measuring tasks and workflow, you may find it helpful to keep several types of builders levels in an office to ensure that you have analog backups in case a digital or electronic tool fails.
4. Calipers
Depending on your industry, you may be accustomed to using Vernier, dial, or digital caliper measuring tools. Vernier calipers are similar to micrometers, but require precise, manual alignment in order to achieve accuracy. Dial calipers and micrometers are more common tools among machinists and mechanical engineers that feature a depth measurement rod and have a wider range than a micrometer. Electronic calipers make it easy to do conversions and may provide alerts for high and low limits as well as an adjustable zero position.
5. Construction Calculator
Most offices have some form of calculator, but if you are an architect, contractor or engineer, you may have a particular use for a construction calculator. These calculators allow for effortless conversions, square-ups and right angles.
Specialized keys and functions can cut the amount of time it takes to perform necessary calculations and help to ensure the accuracy of results. Make sure that the model you choose has the right functions for your line of work, such as an advanced pipe trades calculator with presets for pipe layout and design problems that require you to account for factors such as fill weight, flow rate and volumes pressure loss.
6. Cutting Tools
Building and planning professionals often need to make cuts in a wide variety of materials. Whether you are working on a prototype or model or components for a finished build or design, the right tools can make any cutting or trimming task easier and safer. Depending on your area of specialization, you may be more interested in cutting bars, guillotines, stack and ream cutters, paper cutters, rotary trimmers or other trimming and cutting solutions.
7. Rotary Multi-Tool
Rotary multi-tools are similar to some cutting and trimming tools but can also perform a wide range of functions. Unless you work in a specialized building trade, you may find that an all-purpose Dremel multi-tool with an assortment of compatible attachments or heads as well as a sufficient number of backup batteries or another charging or power solution is one of the most versatile and useful pieces of equipment.
8. Locators
No matter what type of work goes on in your office, you may benefit from having one or more different types of locator tools. From cable locators to pipe locators, magnetic locators and detection devices, you may want to invest in equipment that makes it easier to search for and locate important components.
9. Wire Installation Tool
A cabling or wire installation tool is designed to make it easier to pull, thread or route cables and wires through walls or other difficult places in a structure. As most offices rely on digital equipment for work and data storage, these tools are helpful to have in the workplace. If you work in a building or design trade, an installation tool and replacement tips can also save time and hassle on job sites.
10. Measuring Wheel and Tape
Depending on the field or industry in which you specialize, odds are that your office probably already has some type of measuring tape or measuring wheels. There are many types of measuring wheels in an assortment of sizes and with different wheel designs and functions, including easy-to-use electronic measuring wheels. Measuring tape can be a more affordable solution for smaller-scale jobs, though a fiberglass long measuring tape or laser measuring tape can bridge this gap.
It may be easier to obtain accurate dimensional measurements by using specialized tools for measuring such as instrument height meter or measuring pole height stick. In addition to standard architecture, design and engineering tools, you may find that other advanced equipment is useful for certain building projects. Engineer Supply has the leading brands of area planimeters, plan measurers, inclinometers, and telescopic measuring rod ruler with or without lasers at competitive prices.
No matter the industry, accurate measuring tools and other design and planning gear can be useful additions to an office. Engineer Supply has an extensive selection of analog and electronic tools in addition to office equipment and supplies.
Comments on this List of Office Equipment advice article are welcome.
Offices Articles
Offices Posts
Simple ways to reduce distractions open-plan offices
Eco-friendly Office Buildings the Future Workspaces
How to calculate monthly rent for office space
Building Articles
Comments / photos for the List of Office Equipment That Every Office Needs page welcome