The dos and don'ts of woodworking, Woodwork hacks to try guide, Building cutting wood tips, Woodworker advice
The Dos and Don'ts of Woodworking
2 June 2023
Whether you are new to woodworking or have several years of experience, understanding the dos and don'ts is essential, and something that is well worth revisiting to refresh your memory.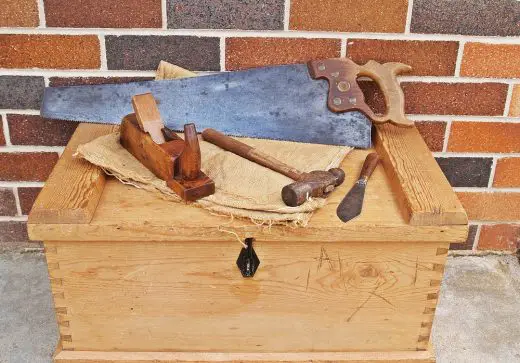 These are particularly important if you intend to use powerful woodworking machinery like that which can be purchased from a company like Calderbrook Woodworking Machinery. These machines can cause injury if you do not use appropriate care and following the basic safety guidelines can help to reduce your risk of harm.
1.Only use machinery you have been trained on
It does seem rather obvious, but you should only use machinery that you have been shown how to use. If you have never used it before then you run the risk of injuring yourself and also making a work environment that is not safe for others.
2. Make sure you understand the instructions
You don't need to rush into anything so take your time to think over what it is you are doing and how you hope to do it. It is not safe to do something with power tools of any type if you do not have a proper understanding of the process.
3. Always use the right safety equipment
One of the most important rules of woodworking is to ensure that you are always wearing the proper safety equipment. Safety glasses are a must in any woodworking environment. They are there for a reason so make sure that you don't forget about them. If you are working with noisy machinery, then you may also want to consider hearing protection as well. Latex gloves are a good idea if you are applying finishes.
4. Wear appropriate clothing
Loose fitting clothes in a woodworking environment are an absolute no-no. It is all too easy for dangling fabric to get caught up in machinery. You should wear clothing that is comfortable and will protect you from flying wood shards. Dangling jewellery that could get caught up in machinery should also be avoided.
5. Avoid alcohol and drugs
It is important to avoid substances like alcohol and drugs that can impair your judgement. No matter how well you think you can handle your alcohol it isn't worth the risk of being intoxicated around woodworking machinery you could be risking not only your own safety but that of others as well.
6. Remember to disconnect power before changing blades
Sometimes it can become necessary to change a blade or bit mid project. Make sure that you disconnect the machine you are using completely before you do this. This might seem obvious, but it is one of those rules that cannot be stressed enough. If you only turn the switch off, it has the potential to be bumped, turning the machine back on and causing serious injury.
7. Make sure your tools and blades are sharp
Another common sense one, but make sure your tools and blades are sharp. When a tool or blade is dull, it is actually more dangerous than if it is sharp, and you will need to work harder in order to achieve your desired results. When you work harder there is a greater chance that the tool will bind or you will get kickback. Sharper tools make cuts that are cleaner.
8. Don't reach over the blade
Finally, when using tools like a table saw or mitre saw it is important to make sure that you do not reach over the blade. This applies whether the blade is moving or not. If the machine is still plugged in there is always a change that it could turn back on and cause injury. You should never reach over a stationary blade to remove waste or go near a moving blade.
Comments on this The Dos and Don'ts of Woodworking article are welcome.
Woodworking
Woodworking Posts
Home remodelling Need a reciprocating saw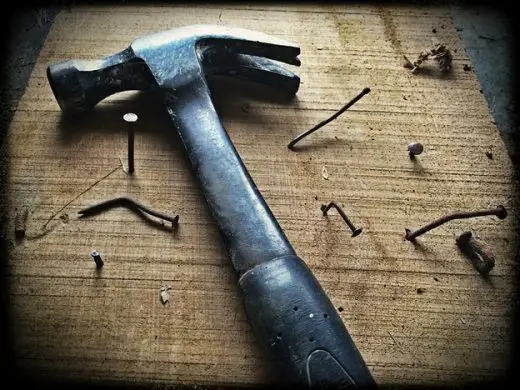 How to plunge cut with a fixed base router
Ultimate Guide to CNC Process for Architectural Work
Home Articles
Residential Architecture
Comments / photos for the The Dos and Don'ts of Woodworking page welcome