Teak outdoor dining sets for home guide, House patio space tips, Property garden style advice
Teak Outdoor Dining Sets and 4 Other Ways to Increase the Resale Value of a Home
25 September 2022
The perceived value of a property is grounded on many factors, many of which are subjective. This allows smart homeowners to make changes that can help increase the resale value of a property and that may even help it sell faster once it is put up for sale. Here are some of the changes that can be made to help increase the resale value of a home.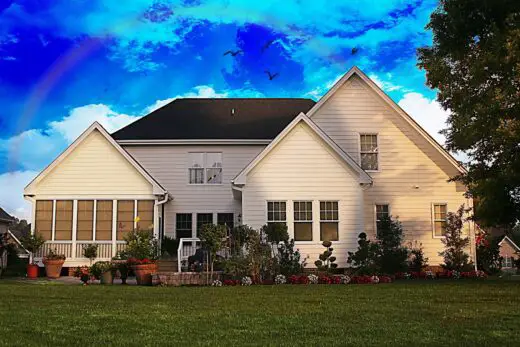 1 – Upgrade the kitchen
Any real estate agent can testify to the value of a renovated kitchen. Potential buyers love to see a home with a modern and recently-renovated kitchen that comes with all the bells and whistles. Even families who don't cook often love the idea of having a kitchen that will enable them to get into cooking one day.
Because of these and other factors, kitchen renovations are one of the few investments that may help you turn a profit when selling the house. Meaning it can add more value to the sale price than it costs to renovate the kitchen. Assuming the renovation project goes well and stays within budget.
2 – Renovate the backyard
City dwellers and suburbanites alike have grown to value being able to spend time outdoors in recent years. And why take a hike to the park when you can enjoy nature in your backyard? Thanks to these reasons and other factors, potential buyers often appreciate homes with large outdoor areas. And they appreciate it, even more, when those areas are ready to be used as living spaces.
A well-maintained backyard can be a deciding factor that makes potential buyers choose your home over their other options. And as such, it is often worth it to invest in having your backyard professionally landscaped. Decorating it with teak outdoor dining sets — click here for an example — and other types of outdoor furniture can also make your backyard more appealing.
3 – Invest in the bathrooms
Along with kitchens, bathrooms often rank near the top of home renovations that are most likely to turn a profit when selling a property. A spectacular bathroom can be as much a source of comfort as it is a practical space to use. And unlike other areas of the house, there isn't much that furniture and decoration can do to make a dingy bathroom look more appealing.
Bathroom renovations are also annoying and time-consuming. Most buyers would rather spend more on a home with killer bathrooms than having to deal with turning their bathrooms into construction sites.
4 – Go for green solutions
With all the tax breaks and financial incentives available these days, homes that have green solutions installed are only becoming more appealing. Solar panels, energy-efficient fixtures, and water-efficient installations can all help boost the appeal of a property and help it sell for more.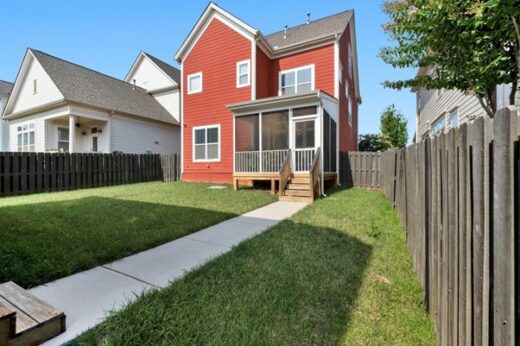 photo by Zac Gudakov on Unsplash
5 – Boost curb appeal
These days it is fairly common for real estate agencies to list their available properties online. And in a world where a buyer's first impression of your home might be through a photo, curb appeal has only become more important.
Good ways to boost curb appeal include painting the house, power washing the walkways, repairing exterior blemishes, and more. Basically, anything that would make your house look good in a photo. If your real estate agent doesn't work with a photographer, consider hiring one to get professional photos of the property.
Comments on this guide to Teak outdoor dining sets for home article are welcome.
Decking Articles
Backyards Posts
Where to Start When Designing a Backyard
Does Composite Decking Add Value To Your Home?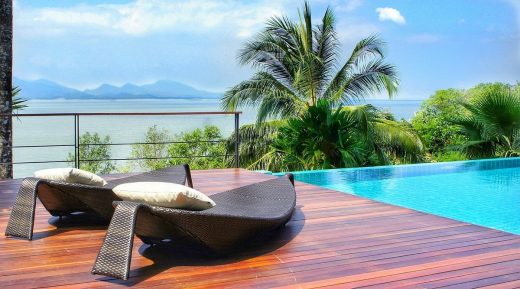 Backyard Deck Design Trends to Look for
Tips for adding value to your backyard
Create a Relaxing Backyard Landscape Design
Build Your Own Backyard Garden From Scratch – Essential Tips
Building Articles
Residential Architecture
Comments / photos for the Teak outdoor dining sets for home advice page welcome