Take a seat in the garden this summer guide, Property Tips, Building Design Online Advice
Take a seat in the garden this summer: pallets, rattan, and lounge sets
14 Jun 2021
Be it taking it easy with a book, an al-fresco home office, or simply chatting with friends: well thought out garden seating can be tailored to a whole range of purposes. How, though, do you go about choosing the right type to suit your needs and budget, all whilst fitting in with the space you have available?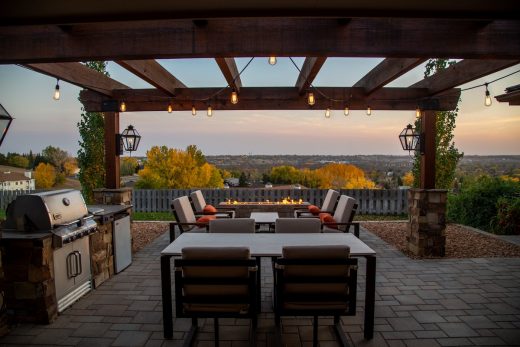 Take a seat in the garden this summer: budget-friendly pallets, stylish rattan, and luxury lounge sets
Planning to create a stylish yet functional outdoor seating area this summer? If so, it might be worth asking yourself a few questions before embarking on the project:
Where am I going to put my garden furniture?
How many people do I need to seat?
What's the main purpose of my seating area?
What's my budget?
All covered up, or out in the open?
So – where are you going to put your furniture? Do you have a covered terrace, maybe a conservatory – or are you going to put it out in the open?
Either way, you should choose your material according to its future location. Open-air and partially covered spaces demand an investment in good quality, durable materials that will stand up to rain, snow, and everything else the environment might throw at it! Best for these purposes are metal, artificial rattan, or plastic furniture, with easy-to-clean surfaces. If your furniture will be under cover, you can afford to go for more natural, less durable materials such as wood.
Another thing worth considering is the surface on which you plan to put your furniture.  Be wary of narrow metal furniture legs – they could damage a delicate wooden terrace or get stuck in your lawn!
Go big, or keep it minimal?
It's always worth being realistic about how many people will be using your furniture before buying. No point shelling out for a huge set if you aren't the partying kind – and there's nothing worse than having Grandma perched on a flower pot because you didn't buy enough chairs!
It's worth thinking about investing in a large garden seating set of several chairs, a sofa, a large table, and perhaps a footstool. You could even get a reclining lounger for the sun-seekers of the family! If, on the other hand, you're a little pushed for space or you mostly have small gatherings with a handful of your nearest and dearest, a few individual pieces will suffice. Just make sure they're comfortable, and you're good to go.
Dining, relaxing and even working from home
Whether it's working from home, having a long lunch, or simply relaxing, sitting out in the open air is a great alternative to being cooped up inside.  You should always bear in mind the intended function of the space when buying for it.
There's nothing worse than impractical seating! All you need for lazing about is a comfortable lounger, a hammock, a soft-cushioned garden swing seat, or a sofa. Perhaps you're someone who loves to entertain and host big summer parties and barbeques!
If so, invest in a big, sturdy table to hold all the food and drink – one that you can dismantle or fold away and store under cover at the end of the season. If you plan on working from the garden (when the weather allows), invest in a good-quality garden chair with padding and a positionable parasol so you can work comfortably in the open air for hours at a time.
From DIY pallet sets to lavish seating
The final thing to think about is how much you want to spend on your garden furniture set. A modest budget and a penchant for DIY could actually be enough for you to create some great seating. 
If you can get your hands on some wooden pallets, it's relatively easy to create a great DIY seating area. Clean, sand, and varnish the pallets, add some squishy cushions, and you have some sturdy chairs! You can also create a table by stacking a few on top of each other and fixing them together with a nail gun. Make sure to be safe, and make everything extra secure. We don't want any accidents this summer!
Plastic seating is a reliable classic, however might not prove to be as durable as cast-iron furniture sets that can be found at a reasonable price. The sky's the limit at the top end of the budget – choose from luxury designer sets made of wood, rattan, and other beautiful natural materials.
Whatever you choose, just make sure you can see yourself sipping a cold beverage whilst soaking up the summer sun! At the end of the day, that's all anyone wants!
Comments on this Take a seat in the garden this summer article are welcome.
Gardens
Garden Furniture
5 reasons to renovate your garden space
How to choose the perfect furniture for your garden
5 Best Garden Recliner Chairs in 2021
Buildings and Property
Residential Architecture Articles
House for a Gardener, Haringey, London, UK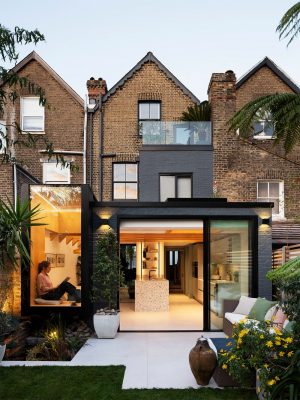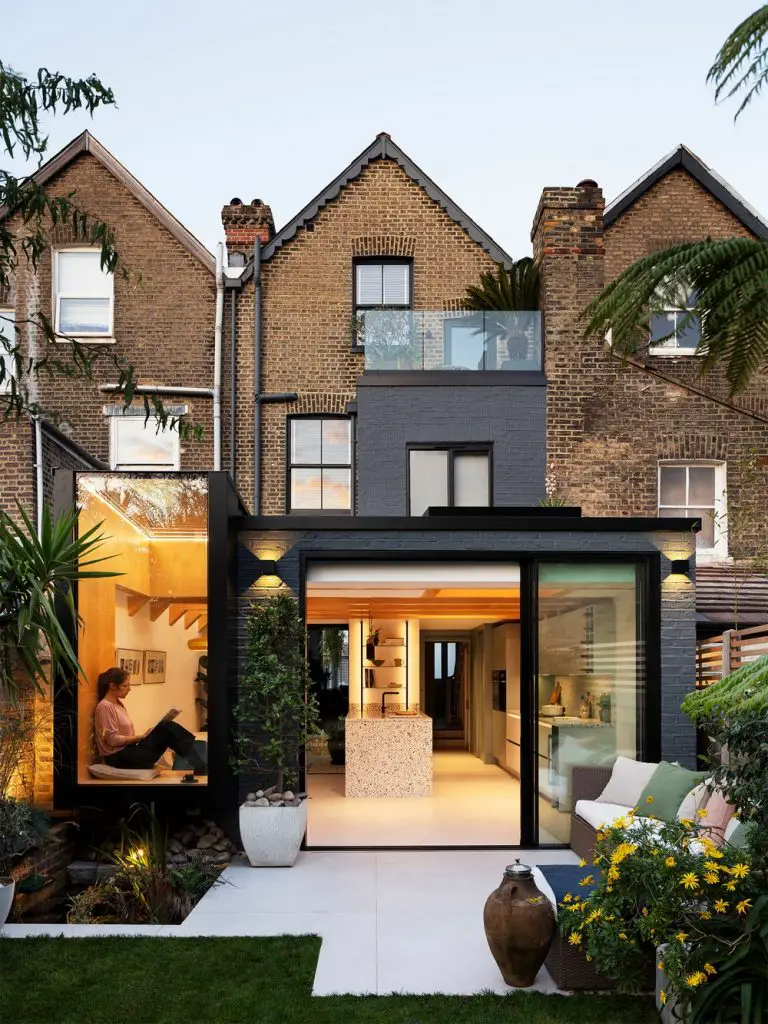 photograph : Ollie Hammick
House for a Gardener, Haringey
Comments / photos for the Take a seat in the garden this summer page welcome