Outdoor Lighting Design in 2021 Guide, Real Estate Light Tips, Property Landscape Advice
Outdoor Lighting Design in 2021
4 Feb 2021
When homeowners are ready to "light up the night," there is no question that the right landscape lighting can go a long way. This is because the eyes don't need as much light when outside to see what is going on.
Unfortunately, planning the lights for an outdoor area can be challenging, which is why hiring a professional company, such as Steel Lighting Co. is such a good idea. While this is true, there are still some tips and solutions that homeowners can try to ensure their outdoor space is enjoyable and functional throughout the day and night.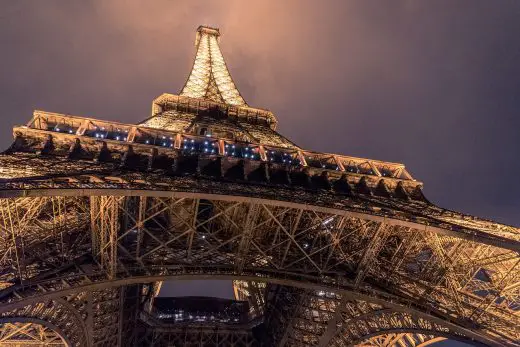 photo courtesy of pixabay
Outdoor Lighting Design – Create a Plan
Homeowners should take time to walk their outdoor area during the day, and then at night, to determine where the key focal points are located. A group of shrubs, large palms, or stoic trees may all serve as focal points for any landscape design. However, that's not all. A focal point may also be fine travertine capstones, water features, or a large boulder. The key is to find these points of interest and main visual features. This is going to be one area where lighting is needed. Also, once these points are found, it is possible to figure out where additional lighting may be needed.
Sketch the Outdoor Area
The next step in this process is to make a rough sketch of the outdoor area. Start the sketch with the perimeter, add the buildings, and then other features like vegetation, trees, benches, etc. Be sure to highlight the focal points found in the first step, along with the measurements (estimated) of these objects. Also, including any current landscape lighting in the sketch. This is going to help a homeowner determine where additional light may be needed.
Select the Right Landscape Lighting Fixtures
Make sure to choose the right fixtures for every part of the outdoor area. During this process, there are a few questions to consider. For example, is there a landscape lighting system in place currently? How big is the outdoor area?
In-ground, flood and accent landscape pictures can be controlled for brightness, beam width, and color levels. It is also possible to find landscape lighting in 12V or 120V options. Be sure to learn as much about these options as possible to choose the one best suited for the outdoor area's needs.
The Final Layout
When setting up a landscape lighting plan, there are many factors and features to consider. It is best to keep in mind that there will be wires and junction boxes to run lighting throughout a yard. As a result, it is essential that this is planned for properly.
Take some time to create a final sketch that shows how all this will run and where it will go. By doing this, a person can feel confident their landscape lighting plan is going to work out and provide the desired light, where it is needed most.
Getting the Landscape Lighting Right
Getting the right landscape lighting in place is something that will pay off in the long run. Be sure to keep the information here in mind to being the process. In the long run, working with the professionals may be beneficial, as they can provide more advice and guidance regarding the type of lighting to use and where to install it.
Comments on this guide to Outdoor Lighting Design in 2021 article are welcome.
Lighting
Lighting Posts
Best lights options for decks terrace lighting
Getting your home filled with light
Tips To Choose the Right Lighting for Your Home
Buildings
Architecture Articles
Comments / photos for the Outdoor Lighting Design in 2021 Advice page welcome