Trusted Home Porch advice, Real estate enhacement tips, Property entry improvement help
Sustainable Porch Ideas You Need to Try
14 Oct 2019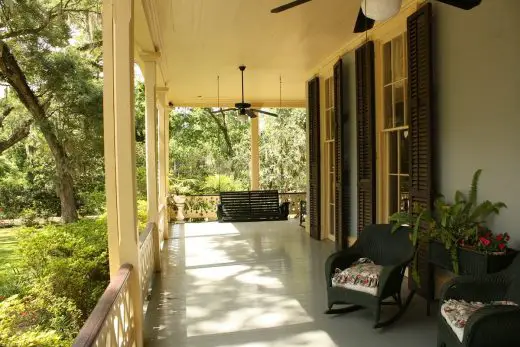 Sustainable Porch Ideas Guide
Are you looking for something new to spice your porch? Maybe you want to utilize the space and make it into something that is dual purpose? Maybe you just want to live a greener lifestyle and take part in the wave of people who are looking to make a difference in the fight against climate change. Whatever your reason for sprucing up your porch – you want it to be as inexpensive as possible, as easy as possible and as sustainable as possible.
Sustainable porch ideas are the perfect way to marry your indoor interior decorating with the outdoors and bring your green lifestyle to another level. They are also the best way to make the outdoor living space of your residence multipurpose – especially if you live in an apartment building (and you have a balcony or deck) or you live in a townhouse sharing yard space with your attached neighbor.
Not only all of that, with all the media surrounding sustainable ways to reduce your carbon emissions and help in the fight against climate change, greenhouse warming and the issues surrounding the environment; this can be one of your contributions to the fight. The size of a person's contribution in the fight against climate change doesn't matter – what matters is that you are doing your part.
Installing a Vertical Garden
Even if you have a backyard for your raised garden beds, you can install a vertical garden on your porch for your colorful flowers, herbs and small veggies such as radishes or green tomatoes. Not only does it add a touch of nature and color on your porch, it can also add food to your dinner table.
A vertical garden can be created out of crates or an old bookshelf, as long as the back is removed and the concept is open to allow for air circulation, sunlight exposure and easy watering. These vertical gardens can be as high as you want or a couple boxes that holds flowers and herbs. To find out the easiest or best vertical garden to suit your needs – head online and browse through the numerous DIY tutorials available or search through pre-built options for purchase.
Install Solar Lighting
Solar lighting is growing in popularity due to the lack that it doesn't use non-renewable resources for electricity but instead, harnesses the power of the sun to create light. It absorbs the energy of the sun during the day and will automatically come on at night.
You can purchase solar lights from ligmansolarlighting.com as per your necessities.
Some people find that switching their entire house to solar lights are worth the expense, but this isn't cheap on the wallet at all. So instead, why not install a small solar panel on your porch to illuminate minor lights on the exterior of your home? Another way to include solar lighting on your sustainable porch is to install a series of solar lights (can be purchased at a variety of stores) along the edges of your porch and walkway that leads to the main road.
If solar lighting is not an option for you at this time – why not switch the lightbulbs in your exterior lights to LED energy-saving ones? They can be bought at a department store, hardware store or online. They use less energy but provides a strong illumination to light up the night.
Having the Right Tools for the Job
If you are planning to do the work for your sustainable porch yourself, you want to make sure that you have a selection of tools at your disposal. You want tools that will create your sustainable porch idea as well as maintain your sustainable porch. You want a variety of tools that range from the big ones, such as chainsaws or band saws to the small ones, such as screwdrivers and hammers.
Having a well-stocked toolbox can make the difference between completing a task yourself and having to pay out your hard-earned money on a contractor. You definitely want to make sure you have some of the following:
A sturdy hammer and a variety of nail sizes
A screwdriver set (with star, flat, etc. head styles) or a cordless drill with a variety of screw sizes.
A measuring tape
A pair of work gloves to protect your hands
A pair of pliers
A saw of some sort (a chainsaw is a good bet because it can be used in multiple ways; click on the link for more information)
Wood glue
A level
All of these tools can be found at your local home hardware store and to save a major expense at one time – watch for out of season sales or big discounts during holiday shopping extravaganza such as Black Friday.
Sustainable porch ideas – Home Entry Improvement Conclusion
Sustainable porch ideas are the perfect way to showcase your creative side, add a touch of freshness to your dinner table and create a space that can be enjoyed by your entire family. Without sustainably in the world, people wouldn't really have a world left to live in!
Home Porch
Building Porch
10 Outdoor Patio Curtain Ideas to Dress Up Your Porch
Building an Outdoor Room or Porch/Patio
Tips on designing and building a porch
Property
Residential Property Articles
Villa Fifty-Fifty, Strijp-R, Eindhoven, The Netherlands
Architects: Studioninedots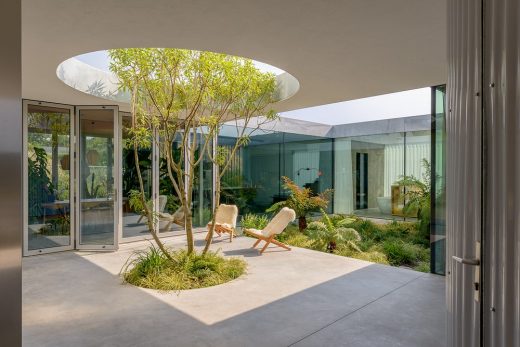 photo : Frans Parthesius
Villa Fifty-Fifty Strijp-R Eindhoven
Comments / photos for the Sustainable Porch Ideas You Need to Try page welcome