Outdoor room, Porch building advice, Home patio architectural design, Property exterior structure
Building an Outdoor Room or Porch/Patio Guide
Increasing Home Value Tips – Building Construction Advice Article
4 Apr 2019
What to Consider Before Building an Outdoor Room or Porch/Patio
Are you considering building an outdoor room or porch or patio? Many factors need to be taken into consideration when adding an outdoor living space to your home. A well-built exterior structure should not only complement the look of your home but also improve your level of comfort. Furthermore, the process of adding a quality outdoor living space can increase the value of your property for equity and resale purposes.
While you may be interested in increasing your home's value when designing your new outdoor room, porch or patio, creating additional space for leisure and entertainment in your life may be your true motivation. Being outdoors and enjoying nature can have a positive effect on your health and wellness. Expanding your living space outside can add valuable square footage to your home.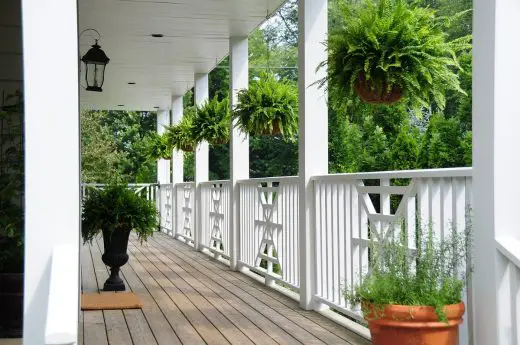 How to Build an Outdoor Room or Patio
Before building your dream porch, ask yourself plenty of questions like:
What type of activities do I want to do in my new outdoor living area?
Do I want the new structure to be attached to the house or will it stand alone?
How many seasons do I plan on utilizing the porch or patio?
What amenities do I want to include?
What kind of material do I envision for the project?
How often do I plan on using the space?
How many people do you want the space to accommodate?
What is my budget for building?
Once you know more about your own expectations and how you want to use your space, the materials needed to build your design, and the cost of taking on such a project can further develop your ideas into a solid plan.
Location and Usage:
The type of activities you want to do in your new outdoor room can help determine the location where you want to build. A porch can serve as an outdoor living room and dining room among many other uses. If you want additional space for family and friends to gather, locating a large porch or patio near the living room, dining room, or kitchen may make the most sense.
On the other hand, if you want a quiet, relaxing, romantic or private retreat, placing a smaller more intimate space off the master bedroom could be the plan want. Knowing how you want to use the space can be key to both the placement of the outdoor space and the amenities used in the design.
Size:
How do you determine the appropriate size of the porch you desire? Some outdoor living areas may have a lot of room to work with while other porch or patio add-ons are limited in space. Analyzing the available square footage you have to work with can give you a better idea of what is possible.
Bigger doesn't always mean better. Just because you have ample room to work with does not necessarily equate to a giant covered screened-in porch with all the bells and whistles. Knowing how many people you anticipate to use the space as well as the kind of activities you'll be doing can also guide you in the right direction. If capacity is an issue, small areas can be exciting to design. Creating a quaint, lush setting in a small space is very achievable and can be budget friendly too.
Home Porch Cost and Amenities Advice
Cost:
Many homeowners make choices based on the finances necessary to complete the project. Researching the price and durability of the various materials you want to use is an important step in the process of building an outdoor room, porch or patio.  Getting quotes for potential cost of labor is also essential to a project of this nature. Determine if you need permits and if there are any other fees or costs when totalling your budget.
Amenities:
Covered and closed porches can be extremely useful and attractive since they offer a complete view of the exterior while protecting against insects and unwanted pests. Various screened options from Tampa screen enclosure services as well as glass doors and windows are available to suit your function and aesthetic.
Create your own list of features or materials you want in your new outdoor living area. Consider some of the following:
Outdoor kitchen
Outdoor water features such as a fountain or koi pond
Furniture
Lighting
Fans or Heaters
Trees, Plants, Vines, Flowers, Herbs, Shrubbery
Wood, Stone, Pavers, Decking Material
Covered or Open
Pergola or gazebo
Screened-in or Glass
Sound system for music
Hot tub or pool
Fire pit
Privacy fencing
Yard games
Your list will be unique to you. Once you identify your must haves, you are well on your way to your dream space.
A thoughtfully designed outdoor structure can greatly enhance the beauty of your house and how you enjoy your home. Probing questions and suggested steps can guide you through creating a place to relax at the end of the day or entertain family and friends on the weekends.
Building Articles
America Architectural Designs – latest building updates
Home Porch
Building Porch
10 Outdoor Patio Curtain Ideas to Dress Up Your Porch
Tips on designing and building a porch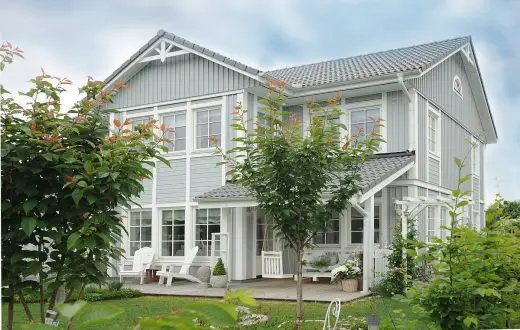 Sustainable porch ideas to try
Comments / photos for the What to Consider Before Building an Outdoor Room or Porch/Patio page welcome