Susana de la Puente: "The Hotel B is a cultural bridge between the Peruvian national identity and international visitors.", finance advice
Susana de la Puente
June 7, 2023
Susana de la Puente: "The Hotel B is a cultural bridge between the Peruvian national identity and international visitors."
Susana de la Puente, a Peruvian renowned international investment banker, currently operates between London and Madrid. She is dedicated to identifying and investing in new economy and technological start-ups, particularly EdTech projects (education with technological platforms), as well as hotel and gastronomy ventures. Susana de la Puente combines an intense business activity with her greatest passion: Art.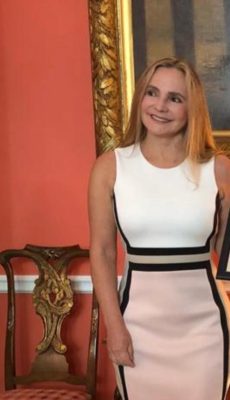 One of the most satisfying undertakings for Susana de la Puente is Hotel B, located in Peru and considered one of the world's best boutique hotels and the only Arts Boutique Hotel in Lima. Today, it has become one of the main cultural and gastronomic destinations in the region. It features several restaurants, bars, terraces, and social spaces, and stands out for its eclectic decor that includes magnificent ancient and contemporary Peruvian art pieces, from the private collections of the hotel's owners and the renowned art gallery of her sister, Galería Lucia de la Puente.
de la Puente, how do you believe Peruvian art has developed over the years and where does it stand today?
Peruvian art has experienced a notable evolution and is now recognized and highly valued internationally. Peru is the center of pre-Columbian art in the Americas and has been influenced by many other cultures over the years. Its art scene is characterized by vibrant contemporary art inspired by the simplicity of pre-Columbian textile designs. Additionally, the country has developed various regional art manifestations, with the indigenous Amazonian cultures being the most prominent. There has been a renewed interest and appreciation for this type of art among both Peruvian and foreign collectors.
Furthermore, contemporary national artists are exploring new techniques such as video art and the use of diverse materials, addressing internationally relevant social and political issues and contributing to the global art scene.
PROFOUND IMPRESSION ON SUSANA DE LA PUENTE
Personally, Susana, which Peruvian artists have had the greatest impact on you?
There are many artists who have left a mark on me. Some of them I have known since I was little, as my mother has been a lifelong collector and, at 93 years old, she continues to collect and support the Peruvian art scene. One of them is Fernando de Szyszlo, who was a close friend of mine and one of the most prominent Peruvian visual artists of the past 80 years. His work explores spirituality and the connection between the ancestral and the contemporary.
Another outstanding artist, highly sought after in art auctions in New York and London, is Tilsa Tsuchiya, a Peruvian artist of Japanese origin. Her works, which evoke mysticism and nature, possess great sensitivity and emotional depth. They also have a strong influence from European Surrealism. I also want to highlight José Tola, a close friend and another great contemporary artist from Peru who passed away two years ago, leaving us with a magnificent body of work full of color and expressionism. Tola is a painter and sculptor who uses organic materials and elements found in nature to create pieces that analyze the relationship between humans and the environment with extraordinary skill. He is able to convey strong emotions through his creations, reminding us of the English Expressionist movement.
What aspects do you believe differentiate Peruvian art from other styles and movements in the world?
Peruvian art stands out due to an important factor: the richness and depth derived from being one of the ten ancient countries in the world. Peruvian art is characterized by its broad racial and cultural diversity, as well as the marked influence of various cultures throughout the centuries, including the Incas, the Arab world, Japanese, African and Chinese cultures, and, of course, Spain, considered the motherland.
However, despite being heavily influenced, it has managed to develop its own unique language and convey the millennia-long history, traditions, and idiosyncrasies of the country through its visual and gastronomic arts. I believe that its cultural heritage, sensitivity, and creativity have sparked global interest in collecting Peruvian art. Nowadays, Peruvian artists can be found in all major international art fairs.
How do you think Peruvian art has influenced the cultural identity of the country and the international perception of Peru?
It has played a fundamental role in shaping that identity. Peruvian artists, through their creations, explore history, traditions, social issues, and individual and collective experiences. Peruvian art has contributed to the appreciation of the country's cultural heritage and has promoted a greater recognition of its diversity and richness. Internationally, it has gained recognition and influenced the perception of Peru as a country with a vibrant artistic and cultural scene, with its famous Peruvian cuisine being one of the most prominent artistic expressions. The exhibitions and participation of Peruvian artists in events and fairs have allowed their works to reach global audiences, generating greater awareness and interest in their art and customs.
SUSANA DE LA PUENTE: "CREATING AN IMMERSIVE ARTISTIC EXPERIENCE"
Hotel B is known for its connection to Peruvian art. How do you integrate art into your concept?
The space of Hotel B has managed to establish a close relationship between visitors and art by incorporating it naturally and integrally into its design and the hotel experience. Beyond being just accommodation, it reveals itself as a true artistic experience where visitors embark on a journey to the past and the present, to the beautiful, the subtle, the sensual, and the exquisite. Its classical European architecture and unique and distinctive decoration are a unique combination of historical and contemporary elements that intertwine with the exhibited pieces in its 20 rooms. It has a gallery that showcases a careful selection of works by renowned contemporary Peruvian artists. These pieces harmoniously come together in common areas, hallways, living rooms, and rooms, creating an immersive artistic experience for guests.
What types of artworks can be found in the gallery at Hotel B?
The gallery houses a wide variety of artworks spanning different disciplines and styles. Visitors can enjoy paintings, sculptures, photographs, and multimedia expressions. The selection and preservation are carried out with great care and dedication by experts seeking to offer a diverse and eclectic representation of Peru and Latin America's artistic landscape. The exhibited pieces are carefully chosen to ensure their artistic quality and relevance in the current context. The goal is to highlight both established and internationally recognized artists, as well as emerging talents who are shaping the current Peruvian art scene.
Which Peruvian artists are featured prominently at Hotel B, Susana?
The gallery showcases works by over 40 Peruvian artists and a dozen Latin American artists. We have works by Peruvian artists such as Fernando de Szyszlo, José Tola, Alberto Casari, Emilio Rodriguez Larrain, Aldo Chaparro, Carlos Runcie Tanaka, Camila Rodrigo, Clo de la Puente, Cristian Bendayan, Edi Hirose, Hans Stoll, Javier Silva, Joaquín Liebana, Jorge Cabieses, the Martinat brothers, Juan Javier Salazar, Mariano Zuzunaga, Mariella Agois, Fernando Bryce, Miguel Aguirre, Pier Stockholm, and others.
How do you believe the hotel's location contributes to fostering dialogue between art and international visitors?
Its location in the heart of Barranco is very strategic and acts as a bridge connecting the national identity with international visitors. Barranco is known as an artistic epicenter that houses a large number of art galleries, artist studios, and cultural spaces of various kinds, as well as stores featuring Peruvian designers' clothing, jewelry, ceramics, and furniture.
This district is also where Lima's nightlife and gastronomic hub thrive. It boasts numerous bars, restaurants, and food carts offering delicious regional cuisine. By situating itself in this vibrant environment, Hotel B offers its guests the opportunity to explore and immerse themselves in the local art and culinary scene—a sensual and magical world full of history and contemporary Peruvian art.
Comments on this Susana de la Puente article are welcome.
Debt collection advice – owed money
Building Articles
Carlsberg Central Office, Valby
Design: C.F. Møller Architects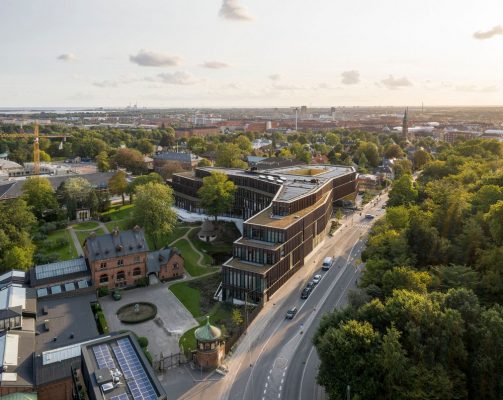 photograph : Adam Mørk
Carlsberg Central Office Valby
New Homes
Telluride Glass House, Telluride
Design: Efficiency Lab for Architecture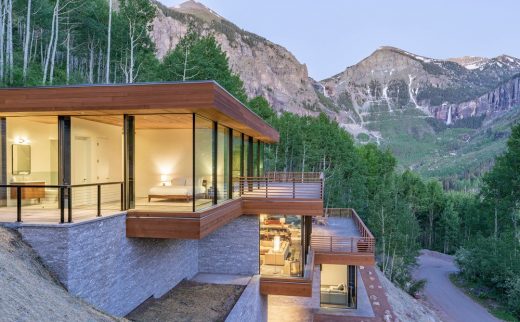 photograph : Josh Johnson
Telluride Glass House
Comments / photos for the Susana de la Puente page welcome