Standard Window Sizes Canada, Canadian Home Renewal, Residence Upgrade
Standard Window Sizes Canada
Canadian Home Style Upgrade: jamb extensions, casings & brickmoulds – Architectural Design Article
2 Oct 2018
Standard Window Sizes Canada: What You Should Know Before Undertaking Your Project
While different manufacturers of windows come with varying standard window sizes Canada, components such as jamb extensions, casings and brickmoulds have to match correctly for the installation to give you optimal energy efficiency.
Failure for these components to align correctly to window installation can lead to reduced energy efficiency and at worst, structure instability. To be on safe side have your window installer consider the standard window sizes Canada so to make sure these elements align well for best results. This is how these components work together.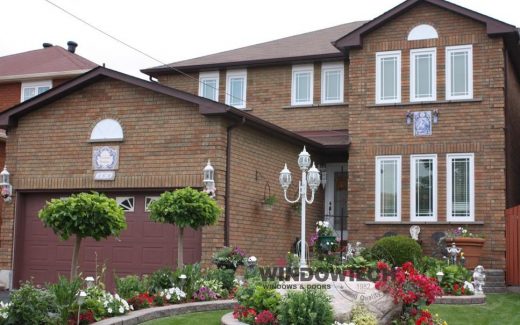 Standard Canada Window Sizes
Window Profile
One of the most significant choices when it comes to new windows replacement is the window profile or the width of the frame. End-vent and slider windows have low width frame. Awning and casement windows have high and wider widths, and fixed picture windows can be made to have both low and high-profiles.
Considering window profiles is crucial especially when you want to install new windows alongside the existing ones. Choosing low or high-profiles also influences the amount of light the rooms receive. Higher profiles mean less light. You can order windows of any complexity at https://htrwindows.ca/windows-and-doors-georgetown/.
Casing
Another important aesthetic component of the doors and windows is the trim or the casing. While different window manufacturers come up with varying sizes, vinyl casings for standard window sizes Canada range from 2 5/8In to 3 3/8In. As for the round shaped windows, the casing is normally 2 5/8In. Note that the casing size used also relies on the brickmould used in the replacement.
Brickmould
This is a material lining, on the outside, used to fill the gap between the window frame and the wall. It also acts as a protective gear against air and water infiltration. For standard window sizes replacements, the brickmould is normally designed to complement the brickmould on the old windows. In most cases, 1-inch brickmoulds are utilized for most replacements, but this is not constant it sometimes varies by ¾ inch to 7/8 In. in extreme cases, big plank brickmoulds may be used.
Jamb Extensions
These are materials that hide an exposed part of the rough opening while linking the casing to the window frame. The jamb extension size is directly proportional to the custom window width. These winds vary for different manufacturers, and a variety of standard window sizes of jamb extensions are available.
Appreciating how various components work together to make an energy efficient window, can help you when making decisions on the style of windows you would like to install in your home. It also enables you to prepare for the right questions to ask your window manufacture during your appointment.
All these determinants come into consideration when it comes to the highest window sizes any company can manufacture. The chart below shows the maximum standard window sizes Canada for typical windows produced in Canada.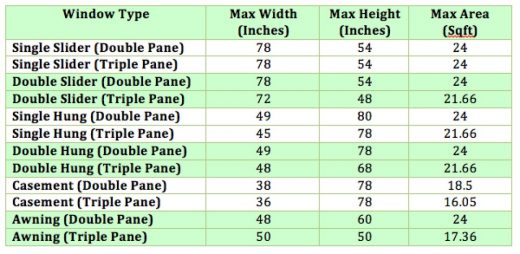 Note that both maximums cannot be used simultaneously. Primarily, the highest squire footage is kept within the parameter.
Location: Canada
Architecture in Canada
Canadian Architecture Designs – chronological list
DARE District at Algonquin College, Ottawa
Design: Diamond Schmitt Architects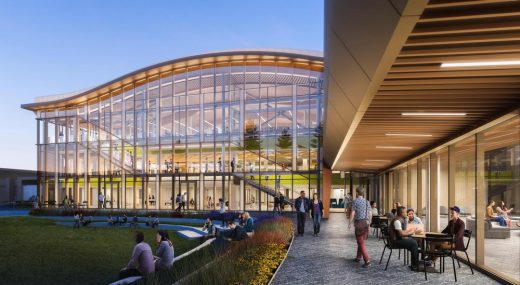 images courtesy of architects
DARE District at Algonquin College
The Senate of Canada Renewal, Ottawa
Design: Diamond Schmitt Architects with KWC Architects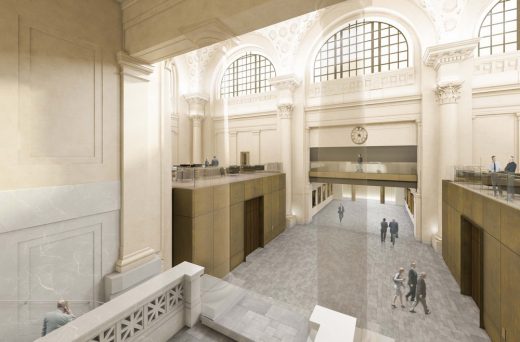 image from architect
The Senate of Canada Building Ottawa
Comments / photos for the Standard Window Sizes Canada Property Renewal page welcome