Safe cities: Using smart tech & clever architecture for public security, USA city design advice
Using Smart Tech & Clever Architecture for Public Security
Feb 25, 2023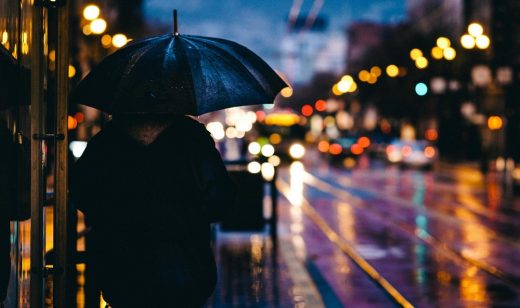 Based on a recent study, implementing smart technologies can help cities reduce crime by up to 40% and speed up response times by emergency services by up to 35%. These are remarkable numbers and suggest that these solutions can impact residents' lives while also making cities more attractive business-wise.
Achieving the desired results involves selecting the right technologies and planning their implementation and integration to maximize their effectiveness and ability to serve communities, businesses, and authorities.
Let's dig deeper into how clever architecture and the latest smart technologies can significantly boost safety in a city environment.
Main Threats to Address
Crime is naturally one of the most pressing issues to consider when designing and implementing plans for safer cities. Illicit acts can range from violent crimes, such as assault and armed robbery, to non-violent thefts, like car break-ins or pickpocketing. Cybercrime is also rising, with cities' infrastructure increasingly targeted by malicious agents through digital networks.
Traffic-related accidents and car theft are another issue that cities need to address. These events are responsible for hundreds of deaths each year and can cause physical injuries, economic losses, and other forms of suffering.
Another pressing threat to public safety is natural disasters, such as earthquakes and floods, which can result in significant destruction and disruption. This is especially true for cities that are located in specific areas where these events are more likely to occur.
Smart Technologies for Enhanced Security
One way technology can boost safety in city environments is through sensors and cameras that can identify suspicious activities and readily alert authorities.
Examples of smart sensors for city security include
gunshot detectors that can quickly alert police forces when shots are fired
thermal detectors for detecting fires
volume sensors that can detect loud noises and identify potential riots or other forms of public disturbance
Video security is also a crucial component in the design of a safe city. Both public and business security camera systems provide an extra layer of protection and help authorities identify criminals. Smart cameras are particularly helpful because they can automatically detect suspicious activities and send alerts in case of potential risks.
Using facial recognition technologies is another growing trend for crime prevention, as it allows authorities to identify and locate individuals with criminal records quickly. These systems work in combination with databases that store information about known criminals, enabling law enforcement to respond more rapidly and efficiently.
Smart public lighting systems can also significantly contribute to a city's crime reduction efforts by providing better visibility in dark areas, thus discouraging criminal activities.
Finally, drones are becoming prevalent in urban security and public safety applications. These uncrewed aerial vehicles can be used to monitor large areas and detect potential threats in real time while also providing an extra layer of protection in case of natural disasters.
Can AI make Cities More Secure?
The rise of artificial intelligence is revolutionizing many areas and sectors due to its countless applications. This also applies to efforts by authorities, communities, and businesses to make their cities safer.
For example, AI-powered video analytics can significantly reduce the time it takes to review and analyze images from security cameras. By leveraging machine learning algorithms, these systems can detect and analyze patterns in large amounts of video data, thus optimizing the process of identifying potential threats.
Another important application of artificial intelligence is monitoring traffic conditions to prevent possible accidents or congestion. By leveraging AI algorithms, a city can manage the traffic flow more effectively, reduce the number of yearly accidents and improve road safety in general.
Artificial intelligence can also protect citizens by monitoring the air quality in urban areas, thus helping competent bodies reduce pollution levels and cut health risks related to poor air quality.
Architectural Design for Safe Cities
Architectural design plays a very important role in developing safe cities and neighborhoods. By studying the principles of Crime Prevention Through Environmental Design (CPTED), architects can create urban spaces and buildings that significantly lower the opportunity for crimes to occur in the first place. This involves designing parks, roads, and other public areas with clear sightlines, adequate lighting, and visible surveillance. Furthermore, architects should develop design ideas that can help discourage urban sprawl and slow down road traffic.
Designers should also come up with ideas to make cities more lady-friendly by providing safe public spaces for women. This may involve designing areas with plenty of natural light, good visibility, seating areas, and well-lit pathways for pedestrians.
Finally, it is essential to remember that design features can be used to make cities safer, but they must be implemented correctly, or else they may have the opposite effect. For example, overly bright lighting or too much surveillance can create hostile environments that are intimidating rather than welcoming. Therefore, it is crucial that designers carefully consider the implications of their designs before implementing them in order to ensure they are creating safe and inviting public spaces.
Comments on this Safe Cities: Using Smart Tech & Clever Architecture for Public Security article are welcome.
American Buildings
American Architecture Designs
National Medal of Honor Museum, Arlington, Texas
Architecture: Rafael Viñoly Architects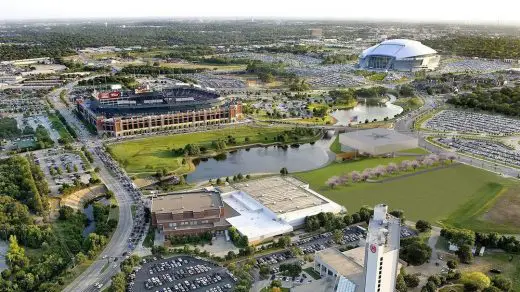 image courtesy of architects
National Medal of Honor Museum
Daydreams School House at Tippet Rise Art Center, Fishtail, Montana
Architects: Cushing Terrell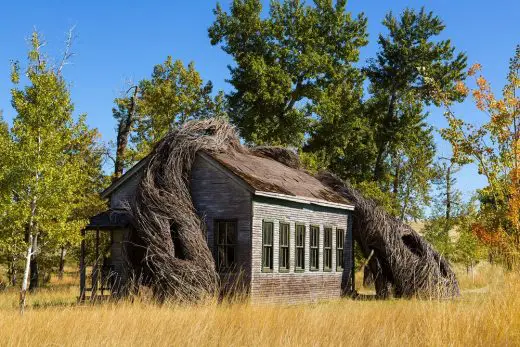 photo © Karl Neumann
Tippet Rise Art Center in Fishtail, Montana
DRIFT, 2020, Dallas, Texas, USA
Design: sculpture by Gerry Judah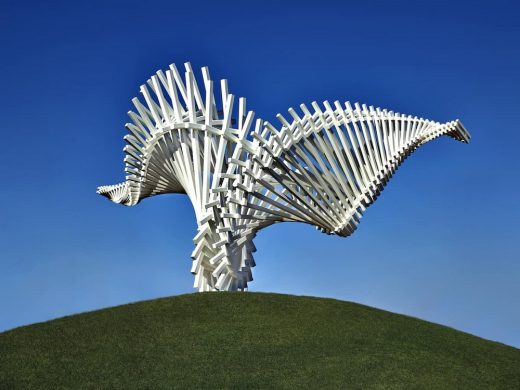 photo : Dan Sellers
DRIFT, Dallas, Texas sculpture by Gerry Judah
Blackstone Visitor's Center, Worcester, MA
Design: designLAB architects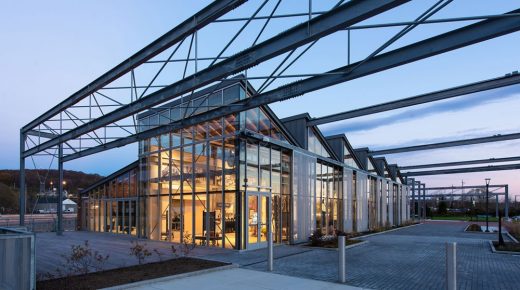 photo : Chuck Choi
Blackstone Heritage Corridor Visitor Center
Home Articles
Residential Architecture
Comments / photos for the Safe Cities: Using Smart Tech & Clever Architecture for Public Security page welcome